Svitla Systems CEO: Silicon Valley's Bond with Guadalajara Only Growing Stronger
Nataliya Anon, CEO of Svitla Systems, talks about unstoppable globalization, talent shortage in Silicon Valley, and the Mexico advantage in her global plans.
As Silicon Valley continues to suffer from talent shortage, Mexico's talent pool and attractive costs have made it an ideal location to recruit. This is evident in the growing expansion of American firms into Mexico, including one development and quality assurance (QA) company with a global vision, Svitla Systems.
Headquartered in North California, Svitla Systems opened its newest development center in Guadalajara, Mexico in November 2016. The new center joins five in Ukraine and one in Montenegro. The company offers software development and testing services in all geos, and serves customers in Europe, Israel, Australia, as well as the United States.
Svitla Systems was founded by CEO & President Nataliya Anon, a Stanford Business School graduate with Ukrainian heritage. Anon has spent her career building hi-tech companies, both in Silicon Valley and worldwide, based on a labor force originating from Ukraine. We sat down with Anon to discuss the thinking behind her new strategy to move into Mexico.
Nearshore Americas: What was the decision-making process that led to Svitla Systems choosing Guadalajara as its new base of operations?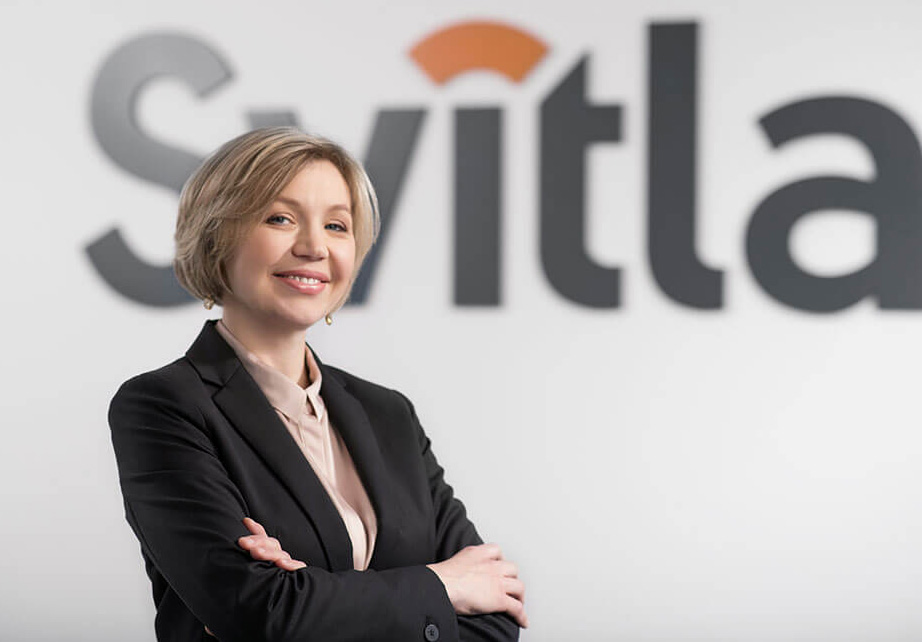 Nataliya Anon: Several of our large customers said that in order for Svitla Systems to continue growing we should look into becoming more global, so after a six-month planning period looking at Central, South, and North America, we eventually settled on Guadalajara as the new location. Since we just started operations in November 2016, we currently have under ten employees in Guadalajara, but our plan is to have between 50 to 75 people for the center, which will focus on QA and development.
The existence of the right ecosystem for talented development, design, and QA resources was essential. This meant finding somewhere with a presence of established universities and large technical companies that we could draw talent from. Decent living conditions were also a factor, as this could attract people from other parts of the country, as well as the ease of dealing with local authorities, which is why Guadalajara came into play. We visited the city and met with local authorities and we were pleasantly surprised by their willingness to welcome companies like us and help set up operations.
Other locations such as Argentina and Chile are also quite prominent in the IT services sector, but Mexico was the obvious choice because of the geographical proximity and the time zone affinity with the United States, which customers really look for in support and QA.
NA: To what extent is the company benefiting from the lower salaries and real estate costs south of the border?
Cost is obviously a consideration in our industry, but I think Guadalajara falls somewhere in the ballpark for salaries and real estate – Mexico City would have been more expensive for us. In the end, the ease of travel to Guadalajara from Silicon Valley and the 22,000 engineering graduates that Jalisco produces each year – which, incidentally, is more than the whole of Ukraine – are more important factors.
Time will tell whether the cost of doing business in Mexico will help us to scale up faster this year; we just started up and we have aggressive goals, but things are looking promising.
NA: How are start-ups and entrepreneurs in Silicon Valley starting to feel about the viability of moving south of the border for expansions or new projects?
Quite a few Silicon Valley start-ups are using development resources in Mexico, and specifically in Guadalajara – the fact that Intel and Oracle have their offices there speaks volumes. There is a factor of the U.S. election results, which we have to wait to see how it will play out, but there is no way of reversing globalization.
In this industry, these global trends cannot be reversed because there is a shortage of skilled, hi-tech resources in the U.S., specifically in Silicon Valley. It's difficult for tech companies to hire developers and QAs here in the Bay area, so companies like ours, with access to resources elsewhere, actually help other U.S. companies to get that talent, become more competitive, and bring their products to market much faster.
NA: What cultural challenges do you expect when embedding Mexican hires with clients as part of your Team Extension Model?
We're not starting with a clean slate in Guadalajara, because many of the developers have already worked closely with U.S. customers. They already know what the cultural norms are and they know how to communicate, so this is a ready-made pool of talent that doesn't need extensive training to deal with the United States clients.
With Eastern European, American, and now Mexican team members, Svitla Systems is seeing the advantages in its mix of different cultures.
With our expansion, we have three cultures thrown into the mix: Eastern Europe, the United States, and now Mexico. Our Mexican employees are already working with Ukrainian developers and testers and U.S. customers and they are very friendly, very professional workers, so I have not noticed any major cultural barriers yet.
With the Team Extension Model, language is extremely important. We only hire people who speak English and have a fluency or understanding of the cultural norms in the United States. In Ukraine, for example, new hires go through some soft screening for both language and how to behave or communicate with customers. Ukraine has a 10-hour time difference with the west coast of the U.S., so we teach a different set of protocols to lessen the burden of that, which will not be the case in Mexico.
NA: What traits do you look for new hires in Mexico, and how are scrum/agile methodologies evolving alongside your globalization plans?
The most important thing when hiring people is their skill set, experience, English skills, and competencies. Most of our developers work in an agile or scrum environment, meaning there are frequent meetings between U.S. and offshore or nearshore teams. The customer wants to be as inclusive with these teams as possible because it goes a long way to understanding the full picture of the project. We always say to developers "there is no such thing as over-communication", so we encourage them to communicate as much as possible, even if it's sometimes redundant.
Thirteen years ago, development had more of a classic approach of using prototypes and improved versions. As technologies and methodologies evolved, scrum and agile took over because issues could be resolved quickly and things could be more easily fine-tuned. I certainly see these methodologies retaining their dominance as we move forward into this year.
by Svitla Team
January 12, 2017
Let's discuss your project
We look forward to learning more and consulting you about your product idea or helping you find the right solution for an existing project.
Thank you! We will contact very shortly.
Your message is received. Svitla's sales manager of your region will contact you to discuss how we could be helpful.