HADOOP SECURITY ENGINEER
July 21, 2021
1 position
HADOOP SECURITY ENGINEER
location
Any city, Ukraine
Svitla Systems Inc. is looking for a Hadoop Security Engineer for a full-time position (40 hours per week) in Ukraine. Our client is the world's largest travel guidance platform, helps hundreds of millions of people each month become better travelers, from planning to booking to taking a trip. Travelers across the globe use the site and app to discover where to stay, what to do, and where to eat based on guidance from those who have been there before. With more than 887 million reviews and opinions of nearly 8 million businesses, travelers turn to our client to find deals on accommodations, book experiences, reserve tables at delicious restaurants, and discover great places nearby. As a travel guide company available in 43 markets and 22 languages. The Data Platform team is responsible for maintaining the petabytes-scale data lake and the ecosystem of tools that surround it. The ideal candidate will have hands-on operational experience with Big Data technology and in securing distributed platforms. The stack is a hybrid open-source Hadoop cloud, house-built distributed ETL tools, and public cloud technologies that help to drive the analytics of the company. A successful engineer will be able to solve complex security problems in our hybrid-cloud environment while working on a team spanning multiple time zones.
Requirements:
5+ years of in-depth technical experience with modern Big Data technologies such as Hadoop, Hive, Presto, and Spark.
Experience with Kerberos and related Hadoop security technologies.
Expertise in Apache Sentry or similar role-based authorization tools for Hadoop
Knowledge of the Linux operating system and the Bash shell.
Expertise in general software engineering, Java is preferred, but there are also a lot of Python and Kotlin.
The ability to communicate effectively in an operations environment.
Willingness to "get your hands dirty" in a modern Big Data environment.
Responsibilities:
Triage Bugcrowd issues across the client's projects and its business units.
Move the tickets to individual teams.
Work with teams and follow up on making sure issues are resolved.
Design and develop toolsets to improve security posture.
Help with security training for developers.
We Offer:
Competitive compensation plan that takes skills and experience into consideration.
Annual performance appraisals.
Possibility to choose your workspace either remote or combination of your home and one of our development offices.
Projects that use advanced, cutting-edge technologies.
Competitive bonuses for a personal recommendation of new employees.
Vacation time, sick-leaves, national holidays, family supplementary days off.
Comprehensive medical insurance including dental services, massages.
Support for a healthy lifestyle, compensation of sports events.
Maternity leave policy.
A personal loan budget is available for long-term personnel.
Partial compensation of conferences, courses, and English classes.
Free meetups, webinars, and conferences organized by Svitla.
Birthday and New Year presents for personnel, gifts for children.
Fun summer and winter corporate parties and memorable anniversary presents.
About Svitla:
Svitla Systems is a multinational software development company headquartered in Silicon Valley, with business and development offices throughout the US, Mexico, and Europe (Ukraine, Poland, Western Europe). Svitla is an outspoken advocate of workplace flexibility, best known for its well-established remote culture, individual approach to our teammate's professional and personal growth, and family-like environment.
Since 2003, Svitla has served a wide range of clients, from innovative start-ups in California to mega-large corporations such as Ingenico, AstraZeneca, and Ancestry. At Svitla, developers work with clients' teams directly, building lasting and successful partnerships, as a result of seamless integration with on-site processes.
Svitla Systems' global mission is to build a business that contributes to the well-being of our partners, personnel and their families, improves our communities, and makes a lasting difference in the world. Join us!
If you are interested in our vacancy, please send your CV. We will be happy to see you in our friendly team :)
Why hesitate? Apply now
Thank you for applying for this job position
Your application is received. We will contact you shortly if your resume is a perfect fit for our company.
Or let's meet in person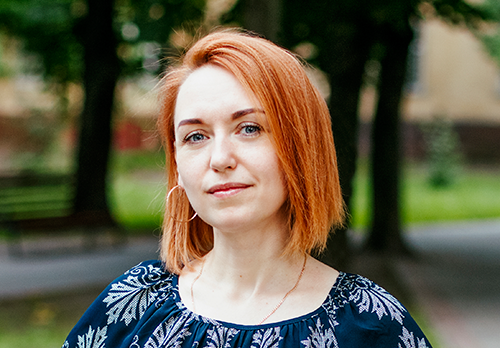 Tetiana Korchmenko
Recruiter