MIDDLE JAVA ENGINEER
October 13, 2021
1 position
MIDDLE JAVA ENGINEER
location
Any city, Ukraine
Svitla Systems Inc. is looking for a Middle Java Engineer for a full-time position (40 hours per week) in Ukraine. Our client is a leading DNA synthesis company with a vision of engineering biology to accelerate breakthroughs in life science. The company is pioneering an alternative to phosphoramidite DNA synthesis called Enzymatic DNA Synthesis, or EDS, making it accessible to labs with the first benchtop enzymatic synthesis instrument, the SYNTAX System. The client is looking to assemble a team of best-in-class, innovative and passionate people. They want to gather their talents and skills to achieve one goal: unlock the power of "DNA-write." They offer the opportunity of joining a dynamic, international, and highly skilled team in a pioneering startup. The client's DNA Synthesis platform will have the potential to change the way the world makes and uses synthetic DNA and accelerate the rate of discovery by delivering upon the promise of same-day results. They are actively searching for a Back End Software Engineer responsible for the technical design and definition, and development of the cloud-based Laboratory Information Management System. The goal is to provide a scalable, secure multi-tenant platform that enables the customers to access primer design tools meeting their application needs, optimized for the proprietary oligo synthesis chemistry. Additionally, this platform will support the secure communication of instrument performance metrics and enable customers to order reagents and consumables, supporting their ongoing and future needs. Back End Engineer has experience with Oracle ERP, NetSuite ERP, and NetSuite/Oracle integration via API.
Requirements:
3+ years of experience in software development in an e-commerce environment.
Experience in developing and launching cloud-based SaaS on AWS.
Experience in developing server-based applications, micro-services using Java and Spring Boot framework.
Expertise in developing against both SQL and No-SQL databases.
Self-motivated, self-starting, attentive to details, and a great team player.
Bachelor's Degree, or a Master's Degree in Software Engineering or a related field.
Responsibilities:
Design and develop e-commerce application supporting the business and product needs.
Work with product management and marketing to capture and define software requirements and influence overall product implementation direction.
Work closely with UX design personnel, clients, and potential customers to understand their needs, objectives, and use cases and develop applications meeting these specifications.
Strong technical leadership skills with the ability to solve complex problems.
Improve constantly the quality of code and infrastructure.
We Offer:
Competitive compensation plan that takes skills and experience into consideration.
Annual performance appraisals.
Possibility to choose your workspace either remote or combination of your home and one of our development offices.
Projects that use advanced, cutting-edge technologies.
Competitive bonuses for a personal recommendation of new employees.
Vacation time, sick-leaves, national holidays, family supplementary days off.
Comprehensive medical insurance including dental services, massages.
Support for a healthy lifestyle, compensation of sports events.
Maternity leave policy.
A personal loan budget is available for long-term personnel.
Partial compensation of conferences, courses, and English classes.
Free meetups, webinars, and conferences organized by Svitla.
Birthday and New Year presents for personnel, gifts for children.
Fun summer and winter corporate parties and memorable anniversary presents.
About Svitla:
Svitla Systems is a multinational software development company headquartered in Silicon Valley, with business and development offices throughout the US, Mexico, and Europe (Ukraine, Poland, Western Europe). Svitla is an outspoken advocate of workplace flexibility, best known for its well-established remote culture, individual approach to our teammate's professional and personal growth, and family-like environment.
Since 2003, Svitla has served a wide range of clients, from innovative start-ups in California to mega-large corporations such as Ingenico, AstraZeneca, and Ancestry. At Svitla, developers work with clients' teams directly, building lasting and successful partnerships, as a result of seamless integration with on-site processes.
Svitla Systems' global mission is to build a business that contributes to the well-being of our partners, personnel and their families, improves our communities, and makes a lasting difference in the world. Join us!
If you are interested in our vacancy, please send your CV. We will be happy to see you in our friendly team :)
Why hesitate? Apply now
Thank you for applying for this job position
Your application is received. We will contact you shortly if your resume is a perfect fit for our company.
Or let's meet in person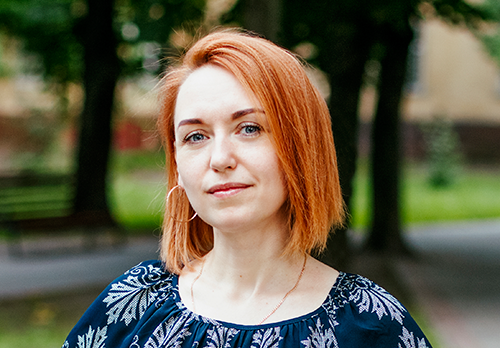 Tetiana Korchmenko
Recruiter