QA AUTOMATION ENGINEER
August 21, 2019
1 position
QA AUTOMATION ENGINEER
location
any city, Ukraine
Svitla Systems Inc. is looking for QA automation engineer for the full-time position (40 hours per week) in Ukraine. Our customer is a an award-winning financial services firm combining sound methodologies with intuitive cloud-based technologies to help businesses manage currency more effectively. Our unique approach has attracted investment from some of the world's most respected institutions, including JP Morgan, The Soros Fund and Old Mutual. Since our inception in 2009, our business has grown 50% year-on-year working in a mature and highly competitive industry. Today, we're a team of 70 transacting billions, and in April 2017 listed on the London Stock Exchange. Throughout our journey, there's one thing that has consistently set us apart – our people. We're passionate about providing talented individuals with life-changing career opportunities and giving them the tools and support they need to fully take advantage of them. Over 60% of our team are shareholders and we're committed to making new ones each year. This continues to be possible because, despite being a mature, profitable and high growth business, we've never stopped acting like a start-up.
About Svitla:
Svitla Systems is a proven custom software development company and testing provider. We deliver unparalleled value to our clients, who rely on our expertise in managed team extension and AgileSquads.
Our main office is in the heart of Silicon Valley - with sales and development offices throughout the US, Mexico, and Europe (Ukraine, Montenegro, and Germany).
Our mission is to build a business that is not only profitable but also contributes to the well-being of our employees and their families, improves our communities, and makes a lasting difference in the world.
Requirements:
Here's a summary of what we'd expect for a QA Candidate
Knowledge and experience in working with in .Net/C# environments
Good knowledge of testing in a microservice environment
Experience BDD + TDD
Good knowledge and experience of Behaviour Driven testing with Specflow
Good knowledge of UI Automation using Selenium with C#
Good knowledge of API testing.
Performance and Load testing with JMeter or Gatlin
Good knowledge of Docker
Use of CI tools and pipelines like Jenkins
Good experience Creating and Executing automation frameworks from scratch
Comfort with frequent, incremental code testing and deployment
Understanding of common software failures and faults
Personal qualities:
You will be ambitious and have grit
You are inspired by excellence
You are a forward thinker and collaborator
Promoter of industry best practices and framework
An analytical mind with great attention to detail
Critical thinking and problem-solving skills
Strong communicator
Driven self-starter, capable of working with minimum supervision
Open to feedback and new ideas
What we love about Svitla Systems:
Flexible working day start & stop times.
English classes, professional and personal trainings, conferences and webinars.
Competitive compensation, including equity options with regular performance-based salary and career development reviews.
Medical Insurance (health, dental), employee assistance program.
Personal time off: paid vacation and holidays. Work hard, play hard, right?
We're very fast-paced, hard-working, and love to have fun! Our cool co-workers play soccer, poker, go skiing, biking, hiking, and so much more.
We have tasty birthday cakes, lunch bunch and subsidized drinks and snacks, funny celebrations, team outings and unforgettable corporate events.
We are always happy to meet the newbie colleagues and their new ideas.
If you are interested in our vacancy, please send your CV. We will be happy to see you in our friendly team :)
Why hesitate? Apply now
Thank you for applying for this job position
Your application is received. We will contact you shortly if your resume is a perfect fit for our company.
Or let's meet in person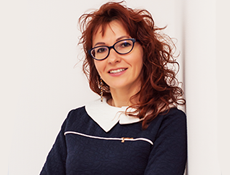 Iryna Grigoryeva
Recruiter