SENIOR IOS DEVELOPER
January 04, 2019
2 positions
SENIOR IOS DEVELOPER
location
Any city, Ukraine
Svitla Systems Inc. is looking for Senior iOS Developers for a full-time position (40 per hours per week) in Ukraine. Our client is the global leader in next-gen cybersecurity products for businesses and consumers, protects hundreds of millions of people online. The Company offers products that protect people from threats on the internet and the evolving IoT threat landscape. The company's threat detection network is among the most advanced in the world, using machine learning and artificial intelligence technologies to detect and stop threats in real time.
About Svitla:
Svitla Systems is a proven custom software development company and testing provider. We deliver unparalleled value to our clients, who rely on our expertise in managed team extension and build-to-order software applications.
Our main office is in the heart of Silicon Valley - with sales and development offices throughout the US, Mexico, and Europe (Ukraine, Montenegro, and Germany).
Our mission is to build a business that is not only profitable but also contributes to the well-being of our employees and their families, improves our communities, and makes a lasting difference in the world.
Responsibilities:
Designing, analysing and developing iOS mobile applications.
Providing support for adding new features to mobile applications on iOS mobile platforms using native technology.
Interacting with client business teams regarding new requirements or enhancements via tools like Rally.
Performing feasibility studies for implementing new functionalities in existing Architecture.
Providing support for System Integration testing and User Acceptance Testing by fixing the issues reported through tools like Rally/HPQC/TFS.
Able to produce maintainable code within collaborative environments.
Collaborate with cross-functional teams to define, design, and ship new features.
Requirements:
5+ years of software development experience.
4+ years of experience in iOS development using Swift and/or Objective-C.
Proficiency with architecture within mobile development.
Strong background with RESTful APIs to connect back-end services.
Knowledge in UI/UX standards.
Solid understanding of the full mobile development life cycle.
What we love about Svitla Systems:
Flexible working day start & stop times.
English classes, professional and personal trainings, conferences and webinars.
Competitive compensation, including equity options with regular performance-based salary and career development reviews.
Medical Insurance (health, dental), employee assistance program.
Personal time off: paid vacation and holidays. Work hard, play hard, right?
We're very fast-paced, hard-working, and love to have fun! Our cool co-workers play soccer, poker, go skiing, biking, hiking, and so much more.
We have tasty birthday cakes, lunch bunch and subsidized drinks and snacks, funny celebrations, team outings and unforgettable corporate events.
We are always happy to meet the newbie colleagues and their new ideas.
If you are interested in our vacancy, please send your CV. We will be happy to see you in our friendly team :)
Why hesitate? Apply now
Thank you for applying for this job position
Your application is received. We will contact you shortly if your resume is a perfect fit for our company.
Or let's meet in person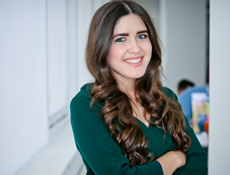 Nataliia Chadiuk
Senior Recruitment Consultant