Svitla is a global digital solutions company that enables successful business transformations using the power of digital, cloud, data, and intelligent technologies.
Svitla is your conduit to the most cutting-edge technological innovations. We deliver unparalleled value to our clients, who rely on our expertise and decades of experience in custom software engineering, consulting, and managed services.
Our Story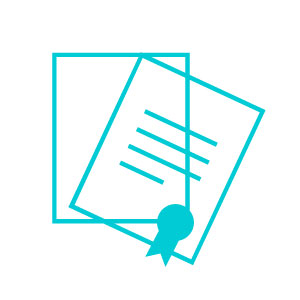 2021
Svitla receives a SOC 2 certification in Trust Services category of Security
2018
Svitla Systems becomes a member of AWS Partner Network
2018
ISO 9001:2015 certification, Corte Madera and Kyiv Head Offices
2017
10 office locations, move headquarters to Corte Madera, CA
2016
4 global locations (USA, Ukraine, Mexico, Poland)
2013
Woman-owned business certification received
2008
First notable project (Inflection)
January
2008
Headquarters moves to San Francisco
March
2004
Kyiv, Ukraine office opens
October
2003
Svitla Systems is incorporated in California
Our Values
Innovation Spirit
Strong partnerships with leading Silicon Valley companies provide Svitla with expertise in advanced technologies.
We Deliver the Best
We approach every project – big or small – with the same level of care and professionalism. And we work alongside our clients every step of the way.

We Believe in Diversity
People are the foundation of Svitla's success. Our employees represent different cultures, backgrounds, and experiences. As a result of our diversity, we provide clients with fresh ideas and innovative software solutions.
Certified Woman-Owned Company
Svitla is a certified woman-owned company and we are proud of it. We believe that each of the millions of successful businesses launched and managed by women now dotting the US business landscape is a testament to the legitimacy of the aspirations and talents of women-entrepreneurs.
Certificates, Awards & Conferences
We always enjoy receiving awards and certificates for our work, as well as being invited to and organizing our own industry events.
ISO 9001:2015 certified partner
We take pride that the high level of our management of providing Full lifecycle software development (from design and development to final testing and deployment and support) in Corte Madera and Kyiv Head Offices was recognized by a world-class ISO certification. For us, it is an indication of the ability to meet our customers' expectations and requirements and deliver strong client satisfaction.
SOC 2 certified provider
We guarantee security of clients' data and privacy. SOC certificate recognizes our excellence in 5 main trust principles: Security, Availability, Processing Integrity, Confidentiality and Privacy.
AWS Consulting Partner
As an Advanced Consulting Partner of the global AWS Partner Network, Svitla Systems has access to numerous benefits, which in turn enable us to solve more varied and complex problems for our customers, from migration to building new applications on AWS.
Regular Conference Participant and Organizer
We love participating in and hosting industry events, forums, conferences, workshops, both locally and internationally. This way we support the software development industry and always stay on the top of the latest trends.
Award-Winning Company
We are being recognized for our excellent work by local and international organizations. Most of our awards such as Global Outsourcing 100 have been won repeatedly.
InvoiceASAP
InvoiceASAP is a mobile and web invoicing company. Its partnership with Svitla is based on a variety of development efforts, and it is a great example of a high level of integration of Svitla development team into the client's team. InvoiceASAP use Svitla Team as their primary developers all the time, for both web and mobile solutions. The smooth development process is based on trust, deep understanding of the client's needs, and daily communication using a variety of tools. With Svitla providing the services, the client can receive many more benefits and efficiencies than one usually expects.
Jeremy Watkins
VP of Engineering at InvoiceASAP
CRMa
CRMa provides software services to community banks, regional banks, and credit unions. Their services help banks to manage their credit risks in loan portfolios. Svitla has developed UI, HTML, CSS and Bootstrap, a middle layer in Ruby, and works with a PostgreSQL database. The software is rather sophisticated but Svitla managed to do a great job by speeding up its processes.
Eric Rackley
SVP of Technology, CRMa
Amplience
Amplience is a media company delivering media content to retailers in Europe and the US. Svitla is helping the company with testing all of its software. Svitla is really good in managing large development and testing teams distributed all around the world, which brings a great advantage to Amplience.
John Williams
CTO at Amplience
Inflection
Inflection selected Svitla Systems as its development partner partly because the two companies share similar cultures and the Silicon Valley vibe. For more than 10 years now, Svitla has delivered exceptional value to Inflection, providing a large development team closely integrated into Inflection's development process.
Nachi Sendowski
CTO & SVP Engineering, Inflection
StatLine
StatLine saves and heals lives through the facilitation of organ, tissue, and eye donation. Svitla develops web-based software for StatLine's business. Svitla's services are much more cost-effective than those based in the US, and Svitla brings all the tools needed to develop high-quality software.
Bret Knoll
Manager of Business Systems Development, StatLine
Cordial
Svitla helped the US-based Cordial to build the major portion of their platform functionality. While Cordial had a good understanding of what they want to build, they needed a development partner to provide additional resources. This is when Svitla's professionalism and expertise became a huge asset to Cordial's reaching their milestones and goals.
Adam Gillespie
CTO at Cordial
The Rainmaker Group
The Rainmaker Group provides software that helps hotels and apartment buildings price and manages revenue. Usually, it takes several months to find someone in the US to join their team. With Svitla the company can get the right person with the necessary expertise within a week or two. The advantage that works in Svitla's favor is the number of technologies they cover. Svitla can provide professionals of any level, from junior to middle to senior and enables its clients to get things done faster and more cost-effectively.
Jon Pastor
CTO, The Rainmaker Group
Discover How We Work
Svitla Systems is an experienced software development company. We are experts in delivering world-class Managed Teams and engineering sophisticated software solutions.