Published: April 11, 2022
Updated: April 19, 2023
11 min. read
Communications in Remote Teams
At Svitla Systems, we know a thing or two about working remotely. For 19 years now, our employees have enjoyed the perks of a far more balanced lifestyle since we've encouraged remote work long before the pandemic struck.
While some organizations struggled, our rich expertise in remote work made it seamless to continue to provide ongoing, uninterrupted support for our clients, while keeping our employees safe and comfortable.
After many years of managing administrative processes for our remote employees scattered all over the world, we believe it'd be of great value to share firsthand experiences from our employees on how they're coping with this new reality, what tools help them be more effective at their jobs even if working remotely, and some of the best practices they employ to ensure smooth and transparent communication with their teams.
Here, you'll find real stories from Svitla Systems employees where they share their personal experiences, advice, and even some useful life hacks. Introducing our contributors, we'd like to say special thanks to Anna Bigun, Project Manager, Kostiantyn Bilyk, Team Lead and Lead iOS Software Engineer, and Dmytro Dehtiarov, Senior Software Engineer.
All three of them have convergent approaches to remote work that highlight how they've achieved a streamlined, transparent, and effective way of working remotely that leverages all the good bits of working from home while overcoming the challenges of missing out on face to face interactions.
Here we go!
How to manage a remote team communication
When managing communication in a remote team, one must always drive things home to what truly matters: trust and transparency. Almost all professionals understand that work is about being, well, professional, so it shouldn't really be a problem for employers to allow employees to work from home either intermittently or always. Yet, that's not the case still. Even with the pandemic, many executives were anxious about sending workforces home, as they feared they wouldn't perform as well as they did if they were in an office.
Well, employees proved a lot of people wrong. In fact, studies of Standford University show that working from home can increase productivity by 13%. A survey shows that 77% of people who work remotely at least a few times per month show increased productivity, with 30% doing more work in less time and 24% doing more work in the same period of time.
Other reports performed during the pandemic showed an increase in productivity by 47% since March of 2020 (compared to March and April 2019), and have deciphered when people are the most productive, which is on Tuesday, Wednesday, and Thursday between 10:30 am and 3:00 pm. Interesting, right?
With this context in mind, Anna Bigun, one of Svitla's key Project Managers, shares the following insights about how to manage communication in remote teams successfully.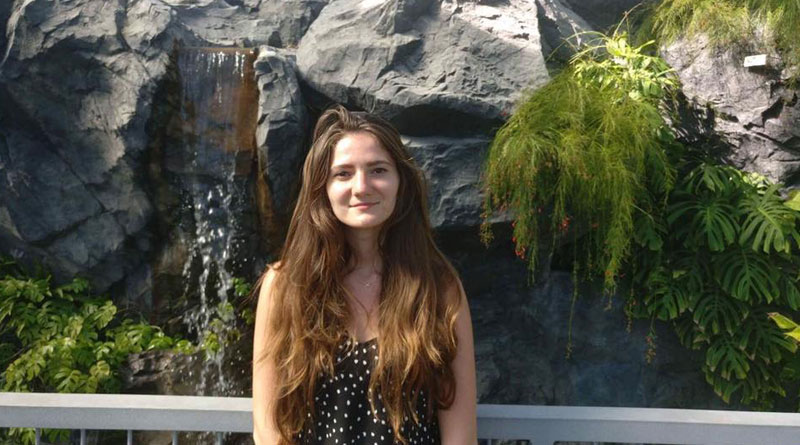 Consider time zones as they play a key role. When working with global teams, it's important to factor time zones into your processes. If your team is all over the world, a person might not reply in your time zone, and that's okay and to be expected. Thus, it's critical that each member understands that team members are in different time zones and agree on common hours that are convenient for everyone to hold meetings. This rings true for clients as well. For example, it's not uncommon to have a two-hour gap with team members working in the US as some are in Eastern Time while others are in Pacific Time. Now add Eastern European Standard Time to the mix and we got ourselves a lot of planning to do. Of course, you can almost always find that sweet spot where you all overlap even if it's just for a couple of hours so you can communicate instantly, avoiding blockers by not having to wait for an answer just because you sent your email an hour late. This also helps boost efficiency, and productivity, maintaining a healthy work-life balance.
Choose your communication platform wisely. There are many tools and apps out there for you to communicate, whether it's via email, Skype, Slack, or any other solution, the key is to carefully assess what will work best for the team and what will be convenient for everyone. This doesn't mean that you have to commit to a single channel, but it is recommended that you keep it as narrow as possible because having too many options could lead to unwanted chaos and messy conversations. Keep in mind that structure is very important when working as a remote team. For example, Slack allows you to create theme-based channels and add people that are relevant. In contrast, Skype is not as friendly in that regard which is why it's not as effective in most cases.
Rules and structure matter. Oftentimes, we see developers turn down a project because it requires too much communication. This is a downside of remote teams as remote work requires a lot of communication and calls. Thus, it's very important to establish ground rules and regulations. For example, keeping an agenda of the questions that will be addressed during the call, the duration, and so on, goes a long way in keeping the call succinct and to the point. If time runs out, you can schedule a separate call but you respect everyone's time for the first call.
The right methodology can be your best ally. If you are a Project Manager, you know it's all about the methodology. Project Managers can advise clients about which methodology to use because some approaches work better for remote teams. It's very valuable to select the right tracking tool to understand the team's workflow and how everyone's plate looks in terms of capacity management. Also, if some people don't have any tasks assigned, you can plan and strategize what to do in such scenarios. When choosing the right methodology, don't forget about documentation as it is a key element of all good projects.
Keep things social. People need people, that's a fact. Some clients allocate budgets for team-building activities but this is not always possible. People tend to change their behavior when working online and offline, so it's important to make the distinction and understand the context of any team gathering. For instance, online communication opens up the door to a lot of misunderstandings, so it's recommended that you create a channel with the purpose of just communicating and having fun, leaving all work-related matters out of the conversation. As such, team members can share funny pictures, GIFs, personal news, or comment on anything they want as a means to relax, distract themselves in a good way, and strengthen team bonds.
How to manage technical processes and motivate the team
Of course, working from home comes with its challenges and it's important that organizations and individuals alike take these into consideration to be as effective as possible. For example, Stanford found that only 65% of Americans have internet fast enough to handle video calls, but the upside is that work-from-home employees are far less distracted, spending up to 30 minutes less talking about non-work topics.
One of the biggest aspects that have leaders and executives worried about is the lack of social interaction, a key factor in the success of any company. Some employees thrive on social interaction and struggle with being at home for this reason. In fact, never have we seen more organizations talking and worrying about employees' mental health, as over time, it is bound to hinder productivity, employee satisfaction, and the overall wellbeing of the employee, which is, of course, the most important thing.
Here's what Kostiantyn Bilyk, Team Lead and Lead iOS Software Engineer had to share about managing technical processes while simultaneously keeping the team engaged and motivated.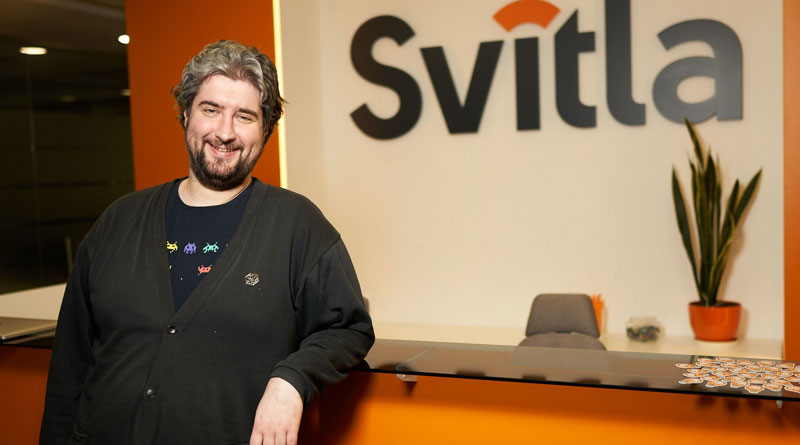 Hold regular, value-driven team meetings. Overall, the goal of a team is to be in constant communication to reach a common goal, and scheduling regular calls goes a long way in promptly identifying bottlenecks, giving solutions, and keeping everyone engaged in where the project is going. Through daily standup meetings, the team communicates what they're working on, share their current workload, talk about issues they run into that are holding them back, bring up any questions, share knowledge, show results, and so much more, becoming a daily ritual where communication and knowledge transfer takes center stage.
Communicate the good and the bad. Sprint demo meetings are the place where teams show and highlight the results achieved. These meetings also serve as the stage to request feedback and talk about what was done right, what needs to be improved, and what will be done in the next sprint. Whether it's a win or a feature that didn't work out the way the team expected it to, there's always a positive in all of it as the team either reinforces what they did right or takes key learning items to grow and be better. For example, developers often have meetings where the client is not invited so they can discuss internally how to best approach a feature, discuss an implementation issue, or bring up new ideas on how to develop something new. Either way, the purpose of these calls is to share knowledge and work on future tasks more assertively and effectively.
Keep the team informed. It's good practice to keep a transparent, two-way street communication with team members so everyone feels connected, engaged, and part of the team. Even though everyone is most likely working on separate tasks, it is the sense of unity and belonging that moves a project forward. In some cases, Dev Leads hold meetings with the client once a week to discuss future tasks, share updates, and talk about the overall progress of the project. After these meetings, usually, Dev Leads brief the rest of the developers so they better understand where the project stands and where it's headed.
Don't treat people as employees, treat them as people. Building internal relationships with peers and colleagues is what ultimately builds engagement so everyone feels connected. Online chats about life and off-the-record topics (even memes) is a valuable start to break down barriers. Sometimes, it can be challenging to keep this type of communication going since teams mostly have interpersonal communication happen during different time zones, so it's hard to coordinate everyone in one place at the same time.
Keep daily channels of communication. Slack has become an ally for remote teams all over the world. Teams typically have several channels open to address different topics. Before, calls were more effective, but now, it's all about emails, instant messaging, and lightweight videoconferences.
Always account for the challenges of remote communication. One of the most challenging aspects of managing technical processes while keeping everyone engaged is to pick up on emotions. Sometimes, especially when team members are chatting, it is very complex to fully discern what a person is actually trying to say if they're being overly polite, genuine, or sarcastic. Most prefer calls with camera on to this end so as to avoid any type of misunderstanding.
Respect everyone's time and show empathy. Agree on specific time slots to hold meetings or schedule specific goals for a specific time so everybody knows what they should be working on and what to expect. Account for everyone's time zones and be respectful of their time by keeping meetings strictly within the allotted time frame. It's recommended that you keep a single channel of communication and schedule calls ahead of time and take everyone's schedule into consideration, as much as possible.
How to be involved in communication in an effective way when you work in a big team
Overcoming communication challenges in remote teams can be challenging, but with the right team members, attitude, and tools, it becomes a breezy ride. Setting guidelines, using a standard communication tool, replacing in-person meetings with videoconferences, implementing a project management system, keeping communication channels open, giving feedback, and going that extra mile, are some of the best practices recommended to avoid most of the pitfalls of working remotely.
With the Covid-19 pandemic to consider, the shift to an online workplace is not only widespread but kind of a given in the IT industry. As many organizations are learning, managing communication flows in remote teams is a sinuous road with many twists and turns.
Keep in mind that human communication happens in bursts or periods of high activity followed by periods of little to no activity. These bursts of communication with periods of quiet in between are what make teams go round. Quiet times are used to develop ideas, focus, and carry on deep work while high-burst times focus energy, solve specific questions, and move teams to the next challenge ahead.
With this context in mind, it's important to throw out the idea of message-based communication is asynchronous. Instead, team members should align routines and communicate in short time frames when everyone is there and can respond quickly, attentively, and effectively. That's the secret sauce to higher performance.
These are the insights from Dmytro Dehtiarov Senior Software Engineer in regards to effective communication when working in a big team.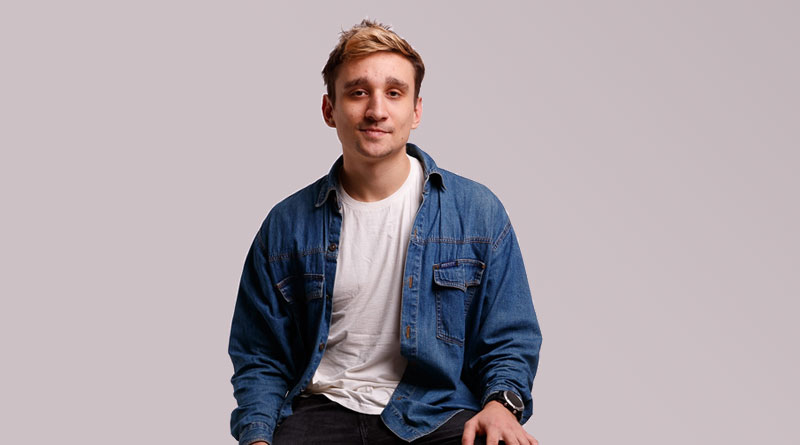 Learn to discern what matters. In big teams, there's always a lot of noise across many different communication streams. To help this matter, it's recommended that teams hold daily meetings to plan, discuss blockers, and discuss anything project-related with an open relationship with the client to discuss any concerns directly, with no middlemen involved.
Get your zen on. One of the most challenging aspects of remote team communication in big teams is technical issues. Sometimes people have slow connections, or the electricity is gone, so it's difficult to keep the communication going when there's a slow response time. Because team members can be in different time zones, it's challenging to get answers in real-time, so it's crucial that people learn to be okay with this and respect everyone's unique circumstances.
Keep strict working hours. In the case of remote work, it's easy to get carried away and work past your working hours. A late-night here and there never hurt anyone, but it's important that you both respect your personal time and the personal time of others. In big teams, it's recommended that everyone determines an overlapping time slot where almost everyone is online and available to improve response times.
Build a true partnership. Your peers and colleagues should be your partners and be there for you. If someone asks a question, the team is there for each other to search for or provide an answer, in true partnership form.
Conclusion
Remote teams are here to stay and will become the future of work. Over 40% of the global population is mobile, and highly-developed countries have an express ticket to reach 75% this year.
As entire workforces go remote, it's critical that organizations shift to a new kind of management and leadership style that takes into account the unique challenges and benefits of working remotely across different time zones, languages, and cultural barriers.
While being spread out over the world can lead to teams feeling as if they weren't truly a team, communication is chief in building a highly-collaborative, creative synergy amongst teams. Bridging that virtual gap can be challenging, but not impossible.
Svitla Systems has favored remote work for several years now (way before the pandemic) and is highly experienced in working with teams in different geographies, in a seamless and effective way. Our team of professionals is highly proficient at avoiding communication pitfalls and fostering strong collaboration ties with peers, partners, and clients alike.
Through a strong sense of team purpose, Svitla Systems professionals break down silos and communication barriers, with a clear sense of how their individual work fits into the bigger picture. For more information about how our team of highly-skilled and collaborative engineers can help your remote-based projects, reach out to one of our Svitla representatives and enhance your project's communication in a virtual team setting.
Related articles
article
article
Let's discuss your project
We look forward to learning more and consulting you about your product idea or helping you find the right solution for an existing project.
Thank you! We will contact very shortly.
Your message is received. Svitla's sales manager of your region will contact you to discuss how we could be helpful.