Data and Analytics on AWS
Finding new ways with old databases
Nowadays, innovation is driven by cloud-based architectures and your database must be in the cloud as well as your applications. To stay on track with the latest trends, turn this video and listen to Teebu Philip, Solution Architect at Svitla Systems and Dustin Brimberry, Sr. Technical Trainer at AWS, discuss the many options for Data and Analytics on AWS.
In this webinar, he will describe how to migrate data to the cloud, go all over the full portfolio of products and services that AWS brings to your fingertips, and provide clarity for your warehouse and OLTP needs.
AWS brings you all flavors that you need without being locked into specific vendors. This freedom allows you to grow and innovate on the cloud without restrictions. But like any process, at first glance migration may raise many questions. To help you out, we will explain the most frequent ones, based on our clients' usual requests:
how to start a database migration to the cloud and select appropriate tools and resources;
how to break the chains of vendor solutions;
how to move current real-time and operational observability and analytics in place;
how to reduce risks.
In the end, we welcome you to participate in an open discussion where you can ask questions, and receive recommendations for existing problems.
Speakers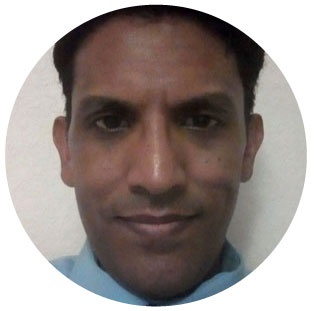 Teebu Philip, Solution Architect at Svitla Systems. Teebu brings a rich and varied wealth of practical, hands-on experience in working with organizations of all sizes, from large enterprises to startups. He has led large enterprise transformation initiatives and startups moving from MVP through MMP to stable operations. His global management background with distributed IT Development and Operations teams in the US, Europe, and India along with deep knowledge of enterprise architecture, systems integration, SaaS, DevOps, and Cloud Technologies make Teebu Philip a fascinating speaker to listen to.
Dustin Brimberry, Sr. Technical Trainer at AWS.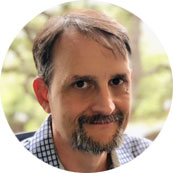 Dustin brings a rich 25 years of experience in IT technology. He has worked for small start-ups as well as very large enterprise organizations such as Dell and Intel. He has been a Sr. technical trainer at AWS for the past three years and has led sessions at re:Invent as well as internal technical summits within AWS. His deep AWS knowledge and extensive experience with the AWS platform and AWS analytics services make for interesting conversations when interacting with customers. He also is what is known as AWS Certifiedx13 because he possesses all of the AWS certifications.
Watch this webinar and learn how to start the process of modernizing for freedom for your data and analytics. Reserve your spot today!
by Svitla Team
January 05, 2022
Related articles
article
article