Published: March 16, 2018
Updated: October 30, 2023
4 min. read
How to Build Travel App From Scratch
Think of how many travel apps are currently installed on your smartphone. Bet the number would be at least 2. People tend to rely on both apps and websites, but for different purposes. While sites are good for research, travel apps provide users with a better experience for tracking loyalty programs, booking and accessing boarding passes.
We at Svitla dug deeper into the matter to learn how to build an app from scratch including technologies, the basic set of features, and pricing. Read on to learn more.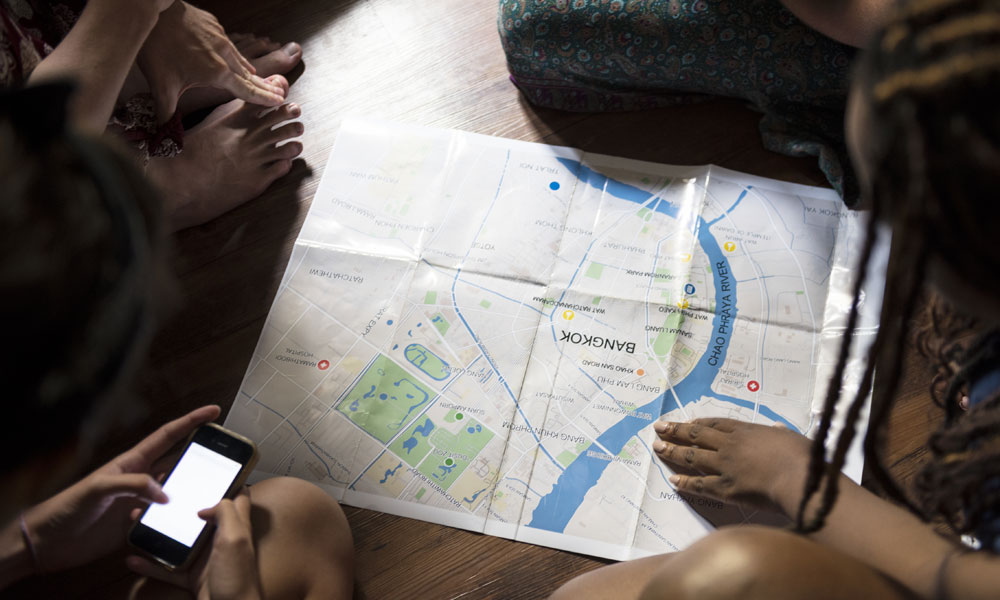 Recent Travel Market Findings
The first thing you need to do before hiring a software development team is to carefully examine the industry.
The travel app market is constantly growing. Running eyes over the report by UNWTO is enough to ensure. According to Statista, mobile travel bookings are projected to reach 86.4 mln in 2019.
There are many things influencing this rise, and the bloom of the access economy is one of them. The access economy is often confused with the sharing economy, which is a form of social exchange between people without any profit, so let's stay on a peer-to-peer sharing term. Thanks to the peer-to-peer economy, we now have what we have: people prefer Airbnb to hotels, Uber to taxi services, Google Trips to city tours, and BlaBlaCar to rental services.
Travel services of all kinds are in high demand now since peer-to-peer services are steadily growing in popularity. However, although the most obvious advantage of such services is money saving, don't be fooled. Millennials are known to be generally more experience-focused than their predecessors. And these findings should necessarily be considered when developing a travel app.
The infographics below reveal some insightful statistics. You can see how many people in different countries find it comfortable to use only their mobile devices for researching, booking, and planning their trip.
Mobile is gradually displacing desktop when it comes to online shopping. For online retailers in general and travel companies in particular, it means only one thing: if you still don't have an app, now is the time.
Key Things to Consider
After the general market research is done, the next steps are to: define your audience, analyze the key competitors, and hire software development company. The deeper you dig and the more thorough research you conduct, the more chances are for your travel app not to get to the list of those millions of download-and-delete apps.
Spending budget wisely requires a detailed business plan and descriptions of stakeholders' expectations. And of course, much depends on the development company you choose to team up with. Starting with a technical aspect, we recommend you to think over essential features set, third-party platforms, bug fixing, and rough estimates as to how long it takes to make an app.
If you have any doubts about outsourcing or just find it difficult to choose the right partner you could entrust your project, here are some articles from our blog:
Travel Apps Features
Remember we asked you to think of the travel apps you found good enough to install on your smartphone? Now we are going to discover the must-have features for each category of travel apps. And as the icing on the cake, discuss how to create a travel app that would stand out of almost 3 mln apps available for download in app stores.
A list of must-have things every decent travel app should have includes the following:
Android and iOS versions
offline work
personalized recommendations
geolocation and navigation
push notifications
synchronization between devices
multi-language support
1. Trip planning apps
What: apps for planning, searching for top spots and creating routes, storing tickets, schedules, contacts.
Example: Google Trips, TripIt
Additionally, a trip planner should:
allow organizing an itinerary
search for events and activities in the area
allow for posting and browsing reviews
provide weather forecasting
offer voice recognition
2. Booking services
What: apps for searching and booking accommodations and tickets.
Example: Airbnb, Expedia
Additionally, a booking service should offer:
a 24/7 support (chatbots work perfectly)
payments integration
a wish-list option
price change tracking
loyalty programs
3. Transportation apps
What: apps for planning or booking transport, searching for info.
Example: Uber, BlaBlaCar
Additionally, a transport service should offer:
a price calculator
messaging
a tracking system
a split payments option
How Much Does It Cost to Make an App?
There is no simple answer due to multiple factors at play. The project complexity, different rates, and time it takes to build an app impact the final check. We highlight the key aspects:
category and type
platforms (iOS, Android, Windows Phone)
design (basic, individual, custom)
complexity
features & infrastructure
Development expenses vary depending on a project size. Thus, a budget needed for small-scale projects may amount to $15,000 - $20,000. Developing medium-sized projects with a more sophisticated design and functionality may cost about $30,000 - $50,000, whereas the cost of building complex enterprise applications usually starts from $70,000. And don't forget about app maintenance: about 20% of the development cost annually.
For more details, read our article on the topic. There we try to calculate a budget you need to allocate for an app development.
Travel App Monetization
What's the final stroke? Let's talk about promotion of your new-made app to travelers.
Selecting marketing channels is a lifetime process. The better you know your users, their behavior and preferences, the more effective channels you can find.
The list of the most popular app monetization models is long:
Incentivized advertising
Pay per download
In-app purchases (selling physical/virtual goods)
Freemium (Gated features)
Subscriptions (paywalls)
Per device royalties
Affiliate programs
Takeaways
Every new app entering the mobile market is forced to fight for the user. To jump high, your travel app need compete with the giants — Airbnb or Booking.com, BlaBlaCar or Uber — depending on a business model. That's why it is crucial to utilize a creative approach and find the right software development team that could help you bring your idea to life.
Let's discuss your project
We look forward to learning more and consulting you about your product idea or helping you find the right solution for an existing project.
Thank you! We will contact very shortly.
Your message is received. Svitla's sales manager of your region will contact you to discuss how we could be helpful.