How Your Business Can Benefit from IT Managed Services
There are numerous ways to benefit your business from managed IT services. The main idea of managed IT services is to transfer the burden of maintaining IT applications or operations from the customer to a service provider to lower budgetary expenditures, increase service levels and allow internal IT organizations to focus on core business concerns.
What is a Managed IT Service?
Managed IT service is a solution in which a company outsources its IT management and support functions to a professional, third-party organization under a service-level agreement. This service is carried out by a managed service provider (MSP). You gain access to world-class technology and skills without hiring, training, and managing an IT department by delegating technology operations to a managed IT provider. Furthermore, MSP proactively monitors your systems to minimize business downtime and resolve IT issues immediately.
As infrastructure becomes more complex and cloud computing expands, so do business expectations. Management expects IT teams to support the technology and drive innovation. At the same time, attracting and retaining talented IT professionals in-house is increasingly difficult, especially in today's uncertain economic climate.
With so many challenges, it is no wonder that IT leaders are turning to outsourcing key and legacy services. Managed service providers can ease the day-to-day workload and help IT teams focus on more critical projects while providing the basic functionality of 24/7 monitoring and management of IT infrastructure.
But the ideal MSP partnership goes beyond day-to-day operations; the MSP must help improve core operational and process challenges over the long term. Combining MSP's expertise with knowledge of the client's environment also allows us to recommend cost-effective IT solutions with a long-term return on investment. Different types of managed services serve various purposes so that your business can get the most depending on your individual needs.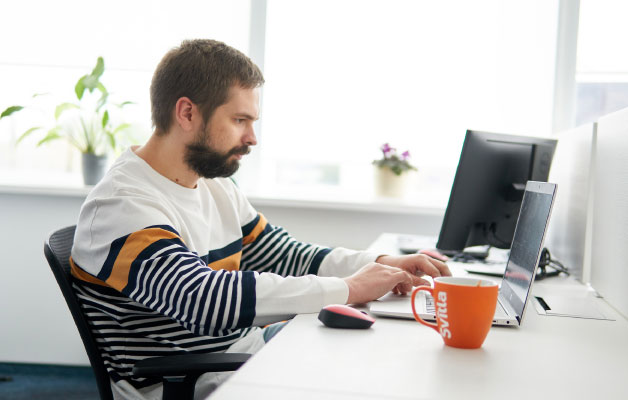 For example, our Svitla team has been delivering unparalleled value to our customers for more than 19 years. We partner with Ingenico, Logitech, and many other companies as an extension of their software engineering, QA, and Cloud capabilities to ensure that functionality, quality, and economic goals are achieved.
Thus, Managed IT service provider can become your reliable tech partner, bringing real business value through digital transformation, innovative technologies, and the solid expertise of its dedicated technical teams.
Key advantages of partnering with IT providers?
Cost-savings
Managed IT services can reduce costs by 45-70% in salary alone compared to hiring in-house IT personnel. By not staffing your office, you also save on equipment, office space, and other costs. At Svitla, we build balanced, agile teams who reach your goals in the fastest way with optimal resources. We guarantee you a price, year to year, which protects you from running over the budget.
24/7/365 Availability
A key benefit of managed services is 24/7 availability to address issues that may impact your business. While an organization's internal IT team may have fixed service hours, this is not the case with managed services. Thus, you can save time and address issues without delay. Our extension team works on your project only and under the same rules as your team. You can rely on them 24/7 and expect long-term and fruitful cooperation.
Managed services and scalability
As your business grows, so does the demand for your IT resources. Contracting with a managed services provider can help you expand to meet new demands or scale down when resources are no longer needed. Adding a layer of monitoring and management can also increase visibility into resource trends and predict growth patterns.
Dedicated professional staff
With Managed IT Services, you can access a team of technical engineers who specialize in specific IT disciplines and are constantly trained and educated on the latest industry trends. This ensures that your IT infrastructure is maintained using industry best practices and that issues are resolved quickly.
If we compare an in-house IT team of one or two staff members, they usually have limited skills and IT expertise. It also requires constant training and education on new technologies, security measures, and legal compliance, which can be costly.
Reduced HR challenges
Managed IT Services alleviate HR challenges such as recruiting and staffing by outsourcing IT operations to a separate entity, transferring HR responsibilities to the MSP, and freeing you to focus on more essential matters in the company.
Here at Svitla, we've developed a unique recruitment process based on industry best practices that enable our recruitment team to find the best experts in the market. This vital part of a project's life cycle ensures a successful result.
What are the main benefits of IT managed services?
Network monitoring, management, and security
Network security protects your IT infrastructure from threats like unauthorized data breaches, intrusions, misusages, or theft. Every organization, regardless of size, industry, and infrastructure, requires a degree of network security solutions. Suppose you decide to use a managed security service. In that case, you get real-time alerts of security issues since all applications and hardware are compatible so vulnerable spots don't appear and monitoring for security violations inside and outside the company.
Here are a few services that may be included under managed security:
Firewall protection, either a software program or a hardware device, prevents unauthorized users from accessing your network and stops suspicious traffic from entering.
Intrusion detection and prevention systems (IDPS) provide a second layer of defense, 24/7 monitoring, management and maintenance.
Virtual private networks (VPN) are used to create a connection to the network from any other endpoint or site. For instance, remote employees would commonly connect to the company's network over a VPN. Data between two spots is encrypted, and further authentication is used, ensuring necessary protection.
Anti-malware and Anti-virus software to protect your company from various malicious software (viruses, ransomware, trojans, etc.).
Anti-spam to detect and block potentially dangerous emails from user inboxes.
Network security monitoring is an automated process that examines network devices and traffic for security vulnerabilities, threats, and suspicious activities, detecting and responding to cybersecurity breaches quickly.
Data backup and recovery
A process of duplicating data and storing it in a secure place against accidental or malicious deletion, corruption, hardware failure, ransomware attacks, and other types of data loss and then restoring it to the original location or a safe alternative.
Data storage, warehouse, and management
Allow for analyzing large amounts of variant data, extracting significant value from it, keeping it in the best suitable format, and managing it most effectively. Storage management saves time, reduces costs, and improves security. It protects your information, and it's vital for disaster recovery. For instance, having incorporated Big Data into business processes and developed analytical tools, Svitla can create powerful software tailored to your needs. With data collected and analyzed, customer engagement is sure to grow.
Cloud transformation
Helps to get the necessary support in cloud technologies, such as migration, security, configuration, optimization, and customization for different business purposes, etc., by partnering with a capable and certified cloud MSP.
For instance, Svitla Systems is a global IT solutions company and proud Azure and AWS Partner. Svitla has the experience and expertise to help your business unlock the value of the cloud by lowering your expenses and improving your efficiency. We have already helped hundreds of clients in E-commerce, banking, retail, software, and gaming digitally transform their organizations through cloud solutions.
Human Resources
Nowadays, it's crucial to find the right talent to support your company's IT initiatives. Finding skillful and certified MPS ensures coverage of planning, recruitment, and selection process, including job postings, performance evaluations, resume and job application organization, and background checks assistance. Working with an MPS can help you recruit / onboard people, find talent locally, harness technical skills, accelerate product development / integration, or access a team of on-demand staff to perform tasks similar to your internal teams.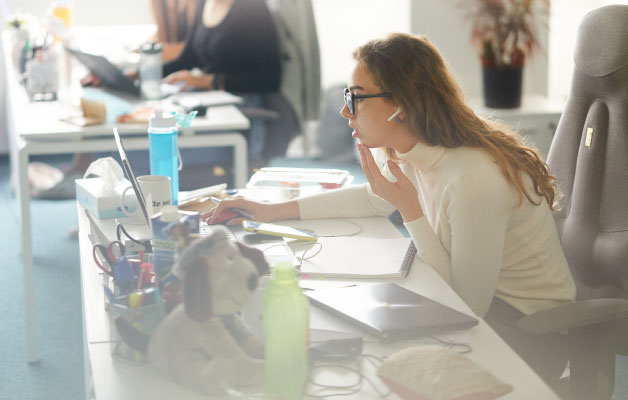 Here at Svitla, we can help you by providing skilled talents in all areas of technology: mobile apps (Native iOS/Android, and React Native), Web platform development (Java, Python, PHP, C#, Angular, React.js, Vue.js, Node.js, etc.), and Manual/Automation testing, etc., all with transparent costs across our seven global sourcing centers including the US.
Svitla Systems offers senior, pre-vetted remote engineers with strong technical and communication skills who work in your time zones, full-time, and exclusively, whether they are located in the US or offshore / nearshore developers. More than 160 companies, from Fortune 100 to startups, rely on Svitla for strong engineering talent to accelerate development and reduce time to market.

Developers across 100+ skill sets: UI/UX, React, Node, Python, Angular, Swift, React Native, Android, Java, Rails, Golang, PHP, Vue, DevOps, Machine Learning, Big Data/Data Engineering, QA/QA Automation, and more.

Vetted by previous assignments, internal tests, and interviews, our rigorous screening includes background checks, technical tests, client-specific interviews, and language skills.
Are there any cons of Managed IT services, and is it possible to avoid them?
IT managed services have many advantages, especially regarding reducing costs and increasing efficiency. Nevertheless, knowing its cons and how they may affect your business is essential. However, some cons can be mitigated while still providing significant benefits. In other words, if the cons are controllable, managed IT services suit your company.
Reduced synergy between business and IT
Since MSPs deal with multiple accounts and businesses, they may not have a deep understanding of your internal infrastructure or your specific industry or business needs. MSPs make this trade-off to achieve economies of scale and lower IT service costs for their companies.
The solution to this shortcoming is to find an MSP who specializes in serving businesses in your specific industry. This ensures that your business and the MSP are aligned in knowing the needs of your industry, resulting in more reliable IT services.
For example, Svitla Systems has a unique Team Extension Model, in which our developers become integral to your team during the entire project. We carefully select each team member based on the requirements and expertise you need. They immerse themselves in your project, maintaining your company culture and aligning with your strategic goals. With experience across various technical aspects and the solid expertise of our dedicated technical teams, we are confident that we can fully cover all your needs.
Low onsite availability
Managed IT Services personnel are not physically located in the office, making it difficult for them to be available to resolve urgent issues. Additionally, if the MSP does not have a local office, it cannot provide on-site support.
To mitigate this disadvantage, ensure that the MSP provides on-site service and is available by phone when immediate assistance is needed. On our end, we can guarantee ongoing bug fixes & support: you can rely on the team 24/7 for availability and assistance.
Security and control
When you request services from IT managed service providers, you are providing access to sensitive data and information on which your business is running. This means that someone outside of your business will have access to your information.
However, you will not have a significant problem if the outsourced company uses strong security practices. Also, signing an NDA solves this problem, and you have less to worry about. For example, here at Svitla, we can leverage our experience applying information security best practices in high compliance environments (e.g., HIPAA, SOC, PCI, etc.) to help you secure your cloud network and storage.
Why choose Svitla Systems?
Svitla Systems is a certified women-owned IT managed services provider headquartered in California with development centers located in Ukraine, Poland, Mexico, India, Costa Rica, Turkey, Bulgaria, and Argentina. However our team is much more widely spread, we have 1000+ employees globally. Svitla has been in the IT business for more than 20 years, enjoying a 90% repeat business rate, excellent references, and top-tier clients such as Ancestry, Logitech, Ingenico, Amplience, and others. Svitla works with companies to enhance their businesses. We do this by bringing value to each engagement, from understanding each client's needs to creating customized strategies to deliver transformational solutions.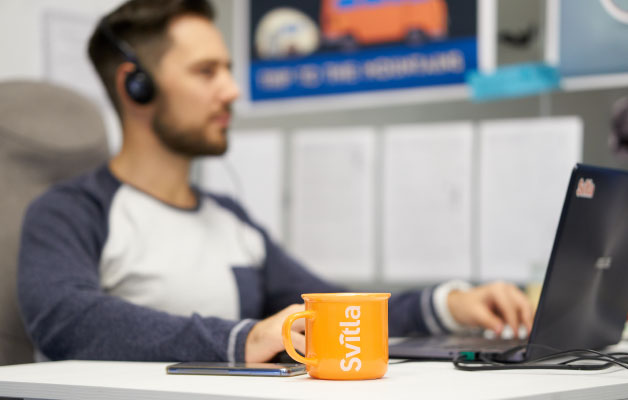 Svitla has several assessments for technology, security, business processes, package evaluations, process improvement, and automation that your company can quickly leverage to make a financial and operational difference. Thus, partnering with Svitla can provide you with the necessary resources to expand and optimize your operations. Our creative solutions for financial companies, healthcare companies, and many industries help our clients propel their software engineering to bring more valuable ideas to light.

With our experience working on developing products in the data analytics space, plus doing corporate implementation of big data, data analytics, business intelligence, and data transformation, we can supplement or help lead an initiative. We can also help digitally transform your organization through cloud solutions, mobile and web-based applications, DevOps practices, big data, machine learning, and more.
I want to highlight the top 5 reasons that clients have selected working with Svitla on their technology and staffing needs:
Svitla customizes every solution to meet the client's exact needs.
Engineering talent matched to the Level and Experience required.
Cost-competitive on every project and placement.
Svitla's team approach produces real solutions and rapidly solves any challenges.
More than 19 years and thousands of successful, value-driven engagements.
Among our certifications and awards:
SOC 2 certification in the Trust Services category of Security.
ISO 9001:2015 certification, Corte Madera and Kyiv Head Offices.
Azure and AWS Select Consulting Partner.
Women Owned Company certification.
50 Fastest-Growing Women-Owned Companies by the Women Presidents Organization (WPO).
The most prestigious ranking of the US fastest-growing private companies in the Inc. 5000 list.
The Best of the Global Outsourcing 100. We achieved repeated recognition of Customer References from the Association of Outsourcing Professionals (IAOP®).
As an introduction to Svitla IT managed services benefits, you can start a no-risk trial with one consultation call - we send you customized profiles of engineers who match your hiring needs. You can interview the engineers you like and start work. If you want to discuss ways Svitla can help your business succeed – reach out today to evaluate your vision vs. obstacles. We will deliver a free report on managed services strategies to help you and your business realize your vision!
by Daria Anisova
October 11, 2022
Related articles
article
article
Let's discuss your project
We look forward to learning more and consulting you about your product idea or helping you find the right solution for an existing project.
Thank you! We will contact very shortly.
Your message is received. Svitla's sales manager of your region will contact you to discuss how we could be helpful.