Interview with Chief Talent Acquisition Officer of Svitla Systems
If you ever tried to hire a tech specialist for your company, you know how much time and effort goes into finding the right person. Since 2003, Svitla Systems has been successfully working in the software outsourcing market, providing the leading international companies and young start-ups in Silicon Valley with the best Ukrainian technical talent. Over the years, Svitla has perfected its search and recruitment processes. Our recruitment team does the most thorough job of searching for and finding the right candidates for our customers.
Today we are discussing the secret sauce that makes Svitla recruitment process so successful with Nataliya Yerisova, Chief Talent Acquisition Officer of Svitla Systems.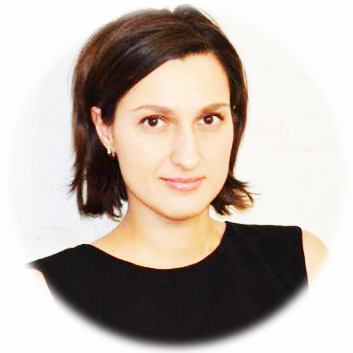 Nataliya Yerisova brings over 8 years of experience in recruitment to Svitla. Prior to joining Svitla, Nataliya held senior positions in leading IT companies. At Svitla, Natalia is responsible for managing our recruitment team, managing the full recruitment cycle, and improving the quality of services provided to our customers by hiring the best internal recruitment talent in Ukraine. Nataliya's success is based on her outstanding ability to identify and provide the right candidates for our customers and to organize the seamless communication process the sales and recruitment teams. Greetings, Natalia! We are excited to learn more about the world of recruiting from one of its gurus.

First, please tell us a little bit about your department.
Recruiting is one of our core expertise and what differentiates us from our competitors. We are very good at finding the right candidates for our clients, so the recruitment department knows how critical their work is for the success of our company. We have a team of 10 full-time recruiters in our department, who work across all of Ukraine. Our team of professionals knows how to quickly find the right candidates for our customers. In very rare cases, when we cannot provide a customer with the right candidate fast, we use the help of external recruiters, but, as I said, those cases are very rare. We plan to expand the recruitment department even more in the near future.
What are the main criteria that you use when selecting candidates?
We try to stick to a client's expectations as close as possible in terms of the technical skillset and soft skills required of the candidate. Our recruiters analyze each candidate to identify his/her strengths and areas for growth opportunities to determine whether the candidate is a right fit for the position. If he/she is, we then present such candidate for the client's consideration.
Where do you search for the candidates?
We use all possible venues: we post vacancies on Svitla's website, popular Job-boards, IT Forums, etc; we use our internal recommendations program that works very well for us, and last but not the least, we, of course, take advantage of our recruiters' own social and professional networks.
How much time does it usually take for you to fill a vacancy?
We may be able to fill some positions immediately, if we have such people on the bench. If we do not have candidates with such qualifications on the bench, then it really depends on the complexity of the position. Usually, the search takes a few days, as we always have a pool of potential candidates that we can tap into, and our recruiters have big databases that they search through, so we are able to find the right talent quite quickly. However, every client has a different procedure for approving a candidate, so on average it take about 1-2 weeks to find potential candidates.
Does your search process change depending on what technical skills you are looking for in a candidate?
Yes, of course, there are positions that are easy to search for, and there are positions that are quite challenging to fill in because they require very specific/niche technical skills that only a small number of developers have. In that case, our search process becomes more targeted as we tap into some specific networks that cater to such niche technical talent.
What do you do if a client cannot describe the requirements for the vacancy in detail? How can you help the client in this situation?
We try to get as much information as possible about the vacancy from the client. In order to find the right candidate, it is very important to have on hand a good project description and specific job requirements and responsibilities for the open position. Usually, clients provide us with the needed information, but if they have a hard time formulating the job requirements, we help them outline the vacancy description by having our technical team leads talk to them about their needs and providing them with the sample of similar vacancy descriptions.
Do Svitla recruiters work with clients on the permanent basis?
Yes, each client gets one or several of our dedicated recruiters, who work with the client throughout the entire duration of the partnership. This helps ensure that the recruiter develops a deep understanding of the client's business and talent needs and becomes a trusted partner for the client.
Please describe the recruiting process at Svitla.
When our recruiter finds a candidate that matches the needed criteria, we set up an HR interview. During this interview, the responsible recruiter evaluates the candidate's experience for the position in terms of the technical skills, soft skills required, and fit with Svitla's culture and organization. If the candidate passes the HR interview, he/she then goes through an internal technical interview with one or several of our in-house technical experts, depending on the technology and seniority level, and/or we offer online tests to access candidate's technical capabilities. If that goes well, we prepare his/her Svitla resume, which includes a summary of the HR interview and information from the resume of the candidate and send it to the client for consideration. If the client likes the candidate's Svitla resume, we organize the candidate's interview with the client, and if the candidate successfully passes it, we hire the candidate.
How soon can the candidate have the interview with the client?
After the candidate passes all Svitla's evaluations and interviews, the interview with the client can then be arranged in 2-3 days.
What difficulties do you face most often during the recruitment process?
The demand for good specialists/experts is high in the UA market, so the speed of filling the vacancy and timely feedback from clients is extremely important. We ask our clients to provide feedbacks on candidates' resumes and interviews within a few days, so we don't overload the recruitment process with additional interviews/steps and also provide timely feedback to the candidates.
Is it difficult to find a replacement if a developer doesn't eventually fit a client's needs?
It depends on the technical skills required from a developer and availability of such developers on the market, but usually we find replacements within the usual timeframe of 1-3 weeks.
Are personal skills taken into account when you make your final decision about a candidate?
Surely, this is a must have for our recruiters. It is very important not only to add a good specialist to the client's team but to also provide them with a person, who is friendly, a positive thinker, a team player, and who can become a valuable part of their team.
Can a team be located within one city?
Yes, sure, we can set a team in one location - in one of our offices (Kyiv, Lviv, Cherkassy, Chernivtsi, Kharkiv, Bar) or, if it is critical for a client, we can also set up teams that are geographically disbursed. We provide our customers with teams that are designed to work with the client as an extension of their own team (we call it the T.E.M.).
Please tell us a funny story from your experience.
It happened to me recently – I mistook the group Skype chat with a client for the Skype chat with our sales representatives, asking them why the client has not provided the feedback on the candidates yet. The next minute, I got a response from the client, providing the needed feedback and letting us know which candidates they would like to interview. That was a little embarrassing on my part, but we got a very quick response from the client.
Thank you very much for your time and a great interview!
by Svitla Team
April 26, 2016
Let's discuss your project
We look forward to learning more and consulting you about your product idea or helping you find the right solution for an existing project.
Thank you! We will contact very shortly.
Your message is received. Svitla's sales manager of your region will contact you to discuss how we could be helpful.