Medical Software Development
Custom medical solutions
The medicine and health science fields go hand in hand with cutting edge technologies. From transformational advances to breakthrough discoveries, medicine and health rely heavily on innovation.
Since the late 1960s when technology was being considered and applied to handle information records, a basic form of medical software engineering was in early use. These forward-thinking, progressive thought processes paved the way for a transformational period of development, propelling custom medical solutions into the spotlight.
Medical Software
Medical software is a standalone software system that targets a specific subfield of medicine. Its most common uses are:
Diagnostics and therapeutic purposes.
Store and manage medical records.
Medical practice management.
Embedded medical devices.
Quality control.
Research.
Medical software development helps address several healthcare needs in a fashion that is very similar to a normal software development process. These development stages include:
Identify the software for healthcare requirements. Clinical and user information is used to identify the desired requirements to meet.
Research and propose a medical software solution. In this stage, extensive data collection and formative assessments are performed to propose a well-rounded prototype of the custom medical solution.
Design and development of the software. Design and build the custom software application.
Software verification and testing. Verify and test the software before implementing it successfully to identify bugs or errors to be fixed.
Software deployment and validation. Deploy and deliver the medical software solution, which is now ready for use.
In the world of medical software development, healthcare mobile app development ties into the vision of connecting medical users to a simplified interface that enables them to have flexibility, reliability, and obtain information in a matter of seconds.
Medical software companies
Medical software companies plan, develop, and deliver software systems in medical environments. Within this specialized sector, a medical and healthcare software company must pay special attention to compliance with regulatory processes and adherence to high-quality standards.
From Investopedia's list of the top publicly traded medical software companies, here are some of the largest key players: McKesson Corp, Cerner Corp, Allscripts Healthcare Solutions, Quality Systems, Athenahealth, and more. These healthcare software development companies target and handle medium to large medical clients to provide different medical software solutions tailored to specific needs.
Types of medical software applications
Medical device software
Mankind relies on science, whether in a primitive or sophisticated fashion, to improve the quality of life.
Technology continues to move forward in all aspects of healthcare, making software a pivotal element of its products, services, and platforms that serve medical purposes.
Medical device software is used in the design, production, and testing of a medical device that is developed to improve a patient's quality of life.
Fundamentally, there are three types of software related to medical devices: Software as a Medical Device (SaMD), Software in a Medical Device, and Software used in the manufacture or maintenance of a medical device.
As expressed by the Food and Drug Administration (FDA) of the United States of America, the SaMD concept is defined as "software intended to be used for one or more medical purposes without being part of a hardware medical device."
Examples of SaMD can range from a smartphone that is able to view magnetic resonance images (MRI) to a computer-aided detection software that can help detect different types of cancer.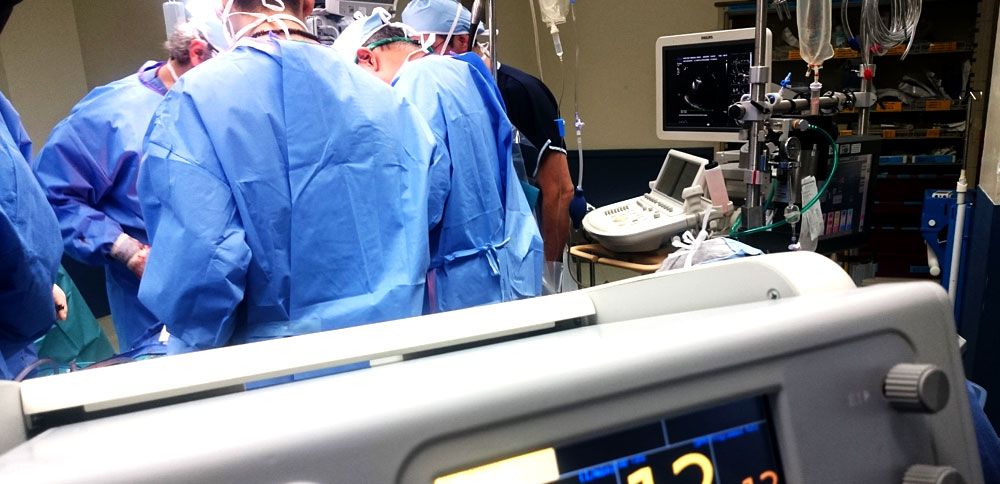 Population health management software.
Population health management software is the sector's patient-centric solution that works to manage and improve the population's health via optimal health conditions and care for each individual.
At its core, population health management software can collect, record, aggregate, and integrate health data to ensure an adequate and complete service is provided by doctors, clinicians, and individuals that are part of the healthcare sector.
Medical manager software
There's an increasing complexity in medical needs which in turn demand for a constantly evolving medical industry.
This transformational environment goes hand in hand with taking care of operational and business managerial activities.
A successful medical enterprise thrives from offering high-quality medical services accompanied by a comprehensive medical manager software system that alleviates operational activities such as patient tracking, medical history, insurance information, billing records, data storage, and more.
In essence, the purpose of a medical manager software solution is to automate operations that would normally be performed by an office manager in a medical practice environment.
Medical office software
Medical office software is similar to the medical manager software in the sense that it alleviates operational activities.
Medical office software is focused on handling and managing operations that are more redundant and related to paperwork. These office solutions help reduce costs by eliminating the need to hire a dedicated team of employees to specifically address these operational activities.
Medical scheduling software
Medical scheduling software manages schedules intuitively and quickly to organize information adequately for end users such as doctors, physicians, clinicians, hospital staff, and more.
Medical appointment scheduling software tracks patients from the moment an appointment is registered in the system up until discharge.
Usually, medical scheduling software includes a friendly and intuitive user interface that makes it simple and easy to:
Organize appointments.
See schedule changes in real time from a computer or mobile device.
Set reminders.
Register patients from the first encounter, including details such as demographic data, medical history, payment methods, insurance information, and more.
Create patient forms.
Medical imaging software
Medical imaging software is a solution that provides an accessible hub for complex image analysis, targeted for the diagnosis and treatment of diseases.
Medical imaging software is a decision support solution that includes deep learning technology to provide more consistent and superior results that power medical diagnoses.
With the vast improvement of the available technology and its advancements, medical imaging software is on a journey of constantly evolving to meet or exceed the needs of the modern medical environment. Most custom software solutions for medical imaging provide a comprehensive image repository, image integration with other systems, and the ability to process and operate on images.
Additionally, medical imaging software companies can be specialized in certain medical specialties such as cardiology, ophthalmology, neurology, and more, to tailor to specific needs of each specialty.
Medical voice recognition software
Medical voice recognition (VR) software or speech recognition is a tool that automates and simplifies the process of translating spoken words into text that is captured and stored for manipulation by a capable user.
Medical VR software users are able to quickly recall physician notes, medical transcriptions, healthcare documentation, and more.
A relatively big downside for doctors and physicians is paperwork. This time-consuming activity is greatly reduced by using a medical voice recognition software that enables healthcare users to bypass this step and rely on the VR tool to generate reports, medical records, diagnosis notes, and more. In essence, the key benefits of Medical VR software tools that improve the healthcare industry are enhanced productivity and lower investment of time/costs.
Medical research software
Medical research software is a system that provides tools for statistical analysis and medical research. The set of resources of a medical research software simplify the process of collecting and reporting detailed and organized medical and patient data.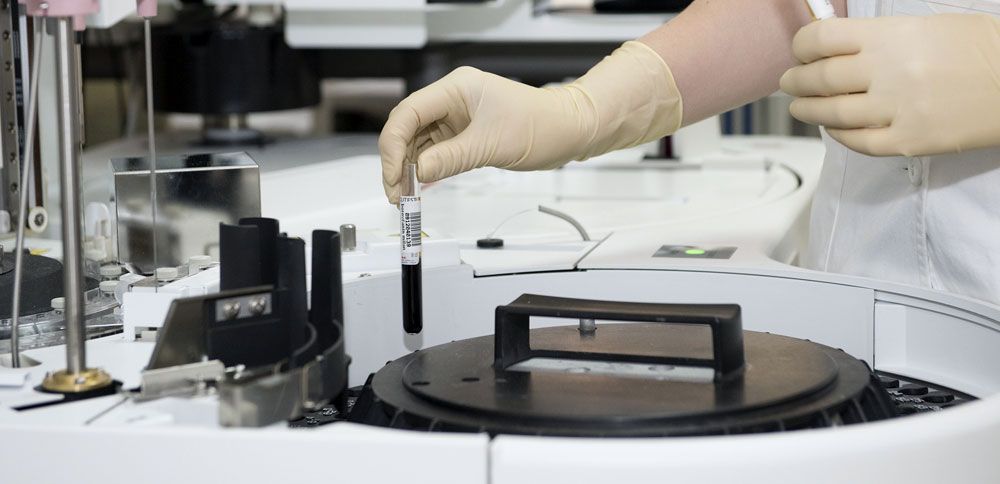 Medical research software is flexible enough to offer a solution for basic or in-depth medical research. The software includes tools and functionalities that enable medical researchers to conduct studies from sample-size calculations to high-level data analysis.
How can Svitla help your medical software development needs?
With its cost-effective and timely solutions, Svitla Systems provides clients in the medicine and health science field with an outstanding team of dedicated developers that are solely dedicated to your project, from its research stages to its deployment and maintenance stages.
Complete the form below and our sales team will be in touch shortly to provide more information about our solutions.
by Svitla Team
August 15, 2018
Let us develop the right medical software solution for you!
Svitla Systems can help your medical business develop a fully capable, robust, and high-quality software solution to facilitate your activities.
Thank you!
We will contact very shortly.
Your message is received. Svitla's sales manager of your region will contact you to discuss how we could be helpful.