The Best Mobile App Analytics Tools in 2019
Mobile App Analytics
As the need to capture and analyze data continues to skyrocket through the IT ecosystem, it is becoming necessary to adopt mobile app analytics tools to get the job done. But first off, what is application analytics and how does it intertwine with the daily comings and goings of mobile apps?
App analytics collects, captures, and analyzes user data from mobile apps, websites, and other device applications to discover and pinpoint specific users, track their online experience, record their behavior, and build reports based on the performance of the application.
Similar to web analytics, which is used for desktop browsers and applications alike, application analytics helps improve and craft outstanding mobile experiences for users by monitoring the performance of mobile, desktop, and other device applications to make smart decisions that are data-driven.
In this article, we will explore the world of analytics for mobile apps, specifically the analytics tools to help improve everyday life for developers and app users. In the following section, we cover the importance of mobile app analytics tools in the modern IT landscape.
Why are mobile app analytics tools important?
The primary uses of mobile app analytics include performance analytics, marketing analytics, crash analytics, revenue analytics, and in-app analytics, to name the most prominent options. These uses have become fundamental to enterprises who strategize the use of mobile apps to engage with prospects and clients. Mobile app analytics are as valuable as they are relevant to unique business goals.
According to this study from Stone Temple, the usage of mobile applications grew from 57% to 63%, making a significant leap in the number of views and interactions mobile apps experienced as of 2018. This number is expected to grow exponentially as the industry is placing a vast majority of their betting chips on mobile apps.
As mobile apps quickly become the norm in terms of applications that people use on a daily basis, it is more necessary than ever before to consider the entire spectrum of mobile app development along with the post-delivery phase of analyzing performance and making needed improvements or updates.
Some of the most common aspects that mobile app analytics track include:
Page views
Visits and active users
Retention rate
User behavior
Source data
Stability
Session length
Customer loyalty
Location
Revenue per user
Navigation paths
Device details
Authentication information
Custom event data
With this glimpse into the broad range of aspects that mobile app analytics covers, it's an attractive opportunity for companies to dive into the competitive advantage that there is to be gained from crafting mobile experiences that are superior and satisfying to end users. There are a number of factors and reasons why mobile app analytics are important, and these are vital if you consider the millions of apps accessible in multiple app stores.
One of the top reasons of why mobile app analytics is particularly important is the fact that it plays a key role in boosting app performance by unearthing crucial data about session times, bounce rates, geo-location factors, activity engagement, user interactions, and more.
Another interesting factor of why mobile app analytics is important is that it helps build a comprehensive mobile marketing strategy, which is the result of marketers being able to study data to define a measurable goal.
Additionally, mobile app analytics help discovers which parts of the mobile app end users interact with the most. With analytic tracking, researchers can understand which screens and paths the users navigate within the app, painting a crystal-clear picture of the content that users are looking at and the content they are looking for.
Last but not least, with effective mobile app analytics, marketers can identify which parts of the app drive conversions and how often. This metric is particularly important to create a strategy about sections of the app in which to invest more heavily to drive greater business value to the conversion of prospects into active clients.
Mobile app analytics comparison: Android app analytics and iOS app analytics tools
Google Analytics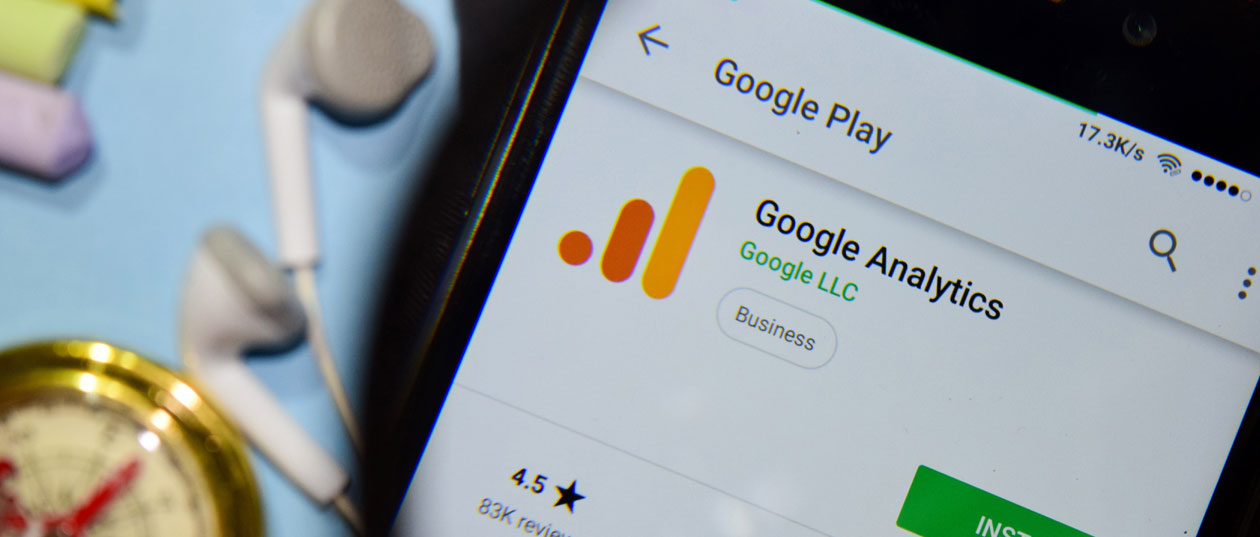 Google Analytics is considered in the industry as the most powerful analytics tool in the market at the moment. It provides flexible reports and insights for both mobile and web platforms. Specifically for mobile, Google Analytics focuses on measuring and optimizing user acquisition and engagement with mobile apps.
With developers in mind, Google mobile app analytics analyzes app traffic to gain a deeper understanding of customer data.
From small businesses to large enterprises, Google Analytics enables you to understand the number of users in your app, measure user actions, in-app payments and revenue, build customized reports, visualize navigation paths, dissect data to understand user behavior, and integrate with other Google products such as Google Ads, Optimize, and Data Studio for a seamless experience.
Firebase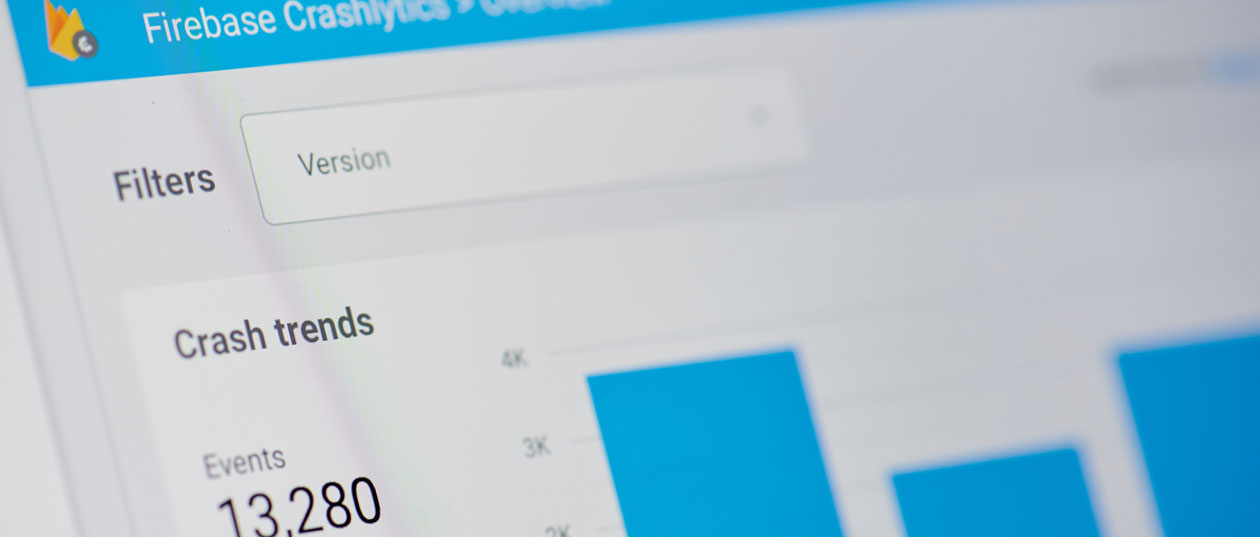 Acquired by Google in 2014, Firebase is a suite of tools designed with mobile developers in mind. It includes numerous metrics in a central location dashboard where users can easily view all behavior and cross-network campaign performance.
Google Analytics for Firebase is a free and unlimited analytics solution that integrates with Firebase features, offering unlimited reporting for up to 500 events. This tool is designed to help businesses understand user behavior, which in turn helps them to make informed decisions about app marketing and performance optimizations.
Another key capability of Firebase is its audience segmentation, where custom audiences are defined based on device data, custom events, or user properties.
Flurry Analytics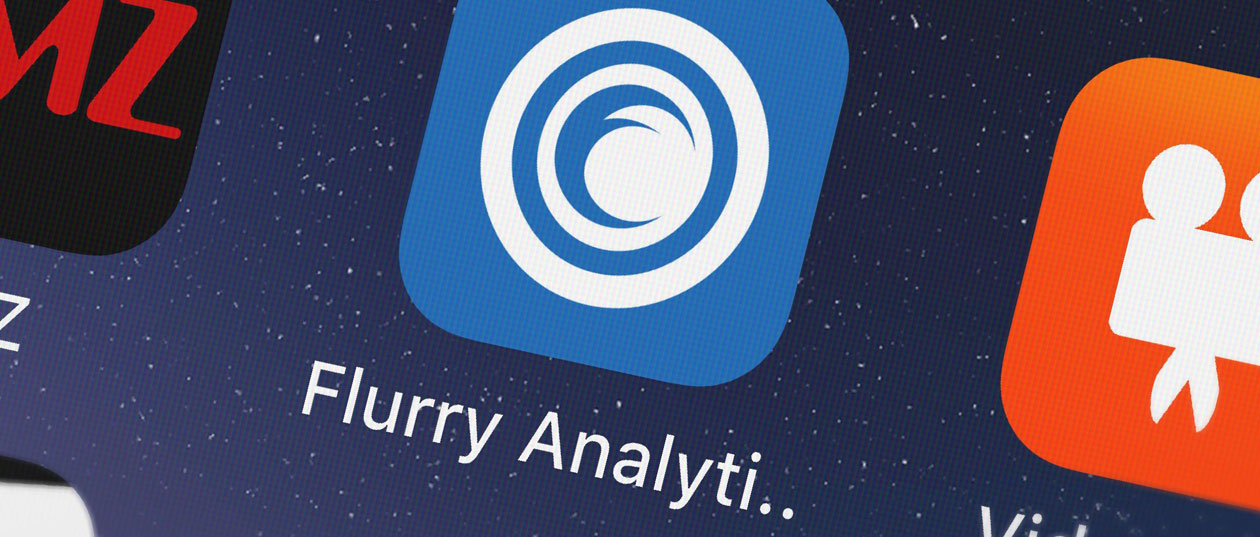 Flurry is a long-time industry leader in the field of mobile analytics, with heavyweight clients such as Skype and Snapchat under their belt.. In its essence, Flurry is a mobile analytics, monetization, and advertising tool that analyzes billions of app sessions on a monthly basis. The analytics platform tracks mobile app sessions in iOS, Android, HTML5, and JavaME platforms. Flurry provides real-time metrics to see and understand user behavior as well as the app's performance.
With Flurry's dashboards, businesses gain insights about user and session activity by tracking new users, active users, sessions, and more, as well as monitoring performance, comparing metrics across multiple apps and measuring growth.
Amazon Mobile Analytics (AWS)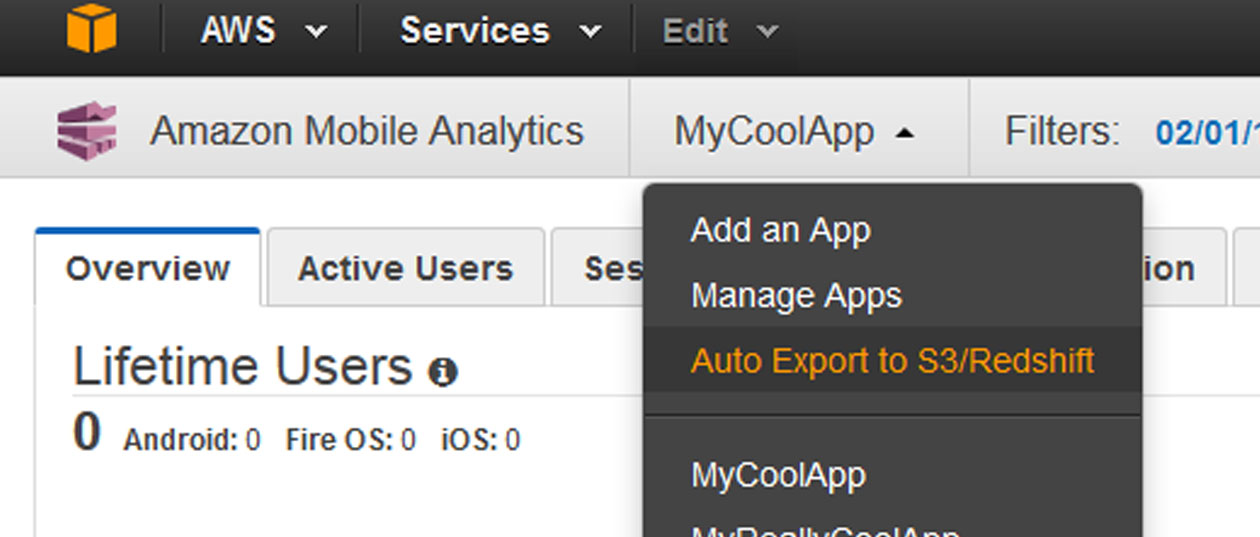 Amazon Mobile Analytics is now Amazon Pinpoint. This analytic tool lets businesses measure app usage, revenue, conversion rates, and more. It extends the capability of running targeted campaigns to drive user engagement in mobile apps.
Amazon Pinpoint focuses on understanding user behavior, defining users to target, determining messaging options, scheduling time to deliver messages, tracking campaign results, and more.
Fabric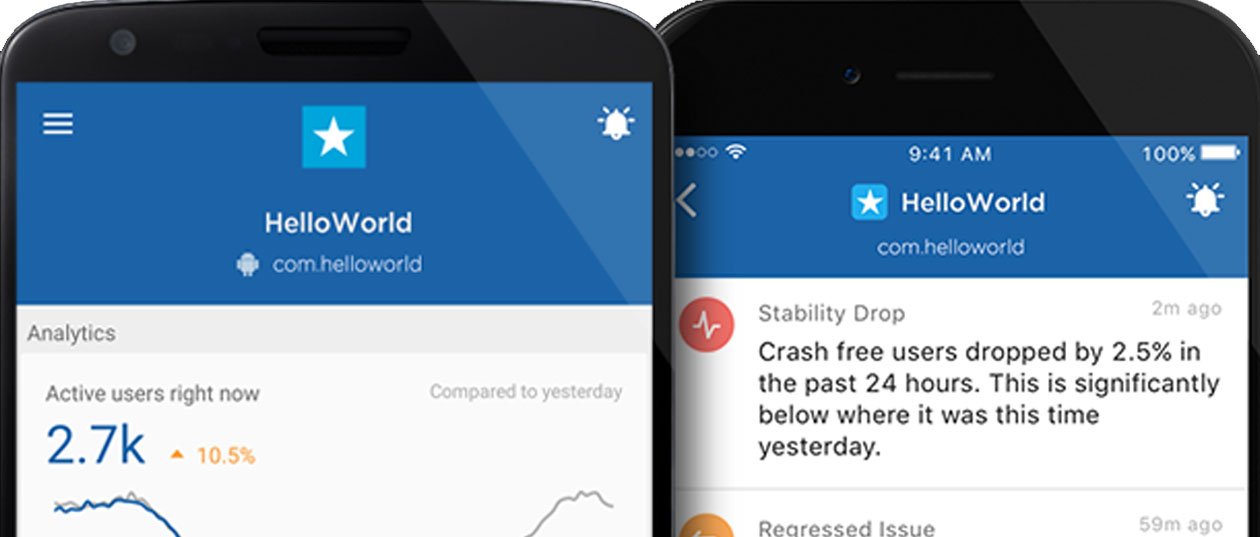 Fabric is an app analytics tool that integrates best-in-class solutions in a centralized location to provide real-time answers on how to build better apps, understand users, and grow business value. It analyzes critical app data such as user activity, stability issues, interactions, and more, to provide insights into app performance. Additionally, it includes a lightweight, yet powerful, crash reporting feature.
Fabric is trusted by clients such as Groupon, Uber, Spotify, and BuzzFeed, to name a few. Fabric offers an intuitive dashboard that provides real-time analytics and one-click-install capabilities, which makes it a great solution to understand an app's functioning.
Apple App Analytics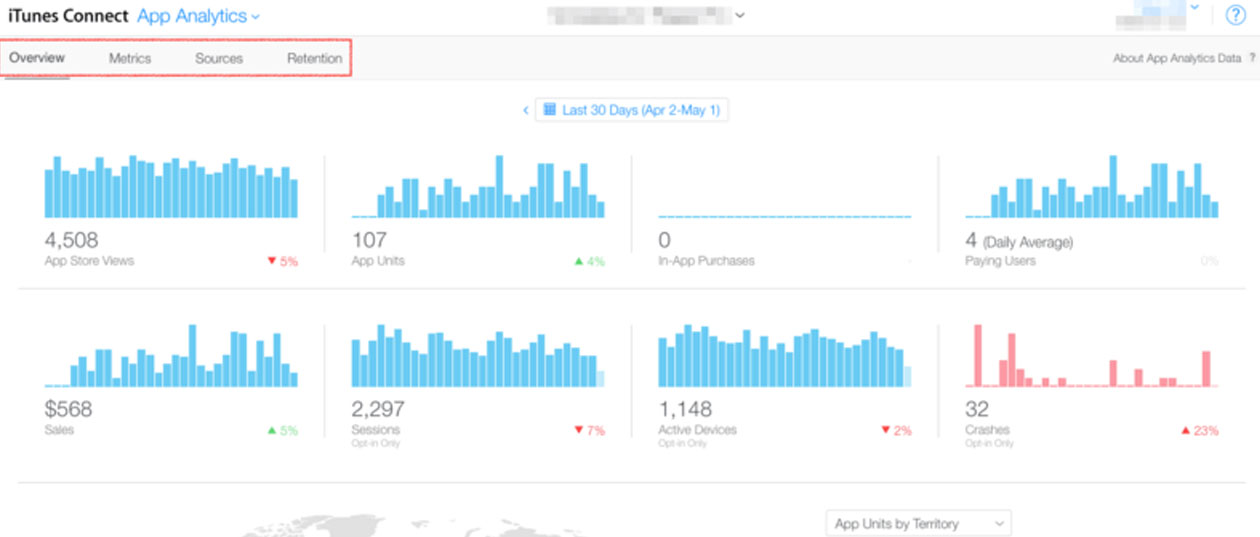 Apple App Analytics offers a complete repertoire of features that includes user engagement metrics, conversion rates, monetization, and marketing campaign tracking. As you may have guessed, this tool does not work with Android or any other operating system.
Apple App Analytics measures app performance to gain unique insights by using a range of embedded tools about sales, trends, payments, financial reports, and more. Specifically, Apple App Analytics measures user engagement, marketing campaigns, and monetization for app analytics iOS, macOS, and tvOS.
Another differentiator of Apple App Analytics is that users are prompted immediately to opt in or out of being tracked by the tool.
Mixpanel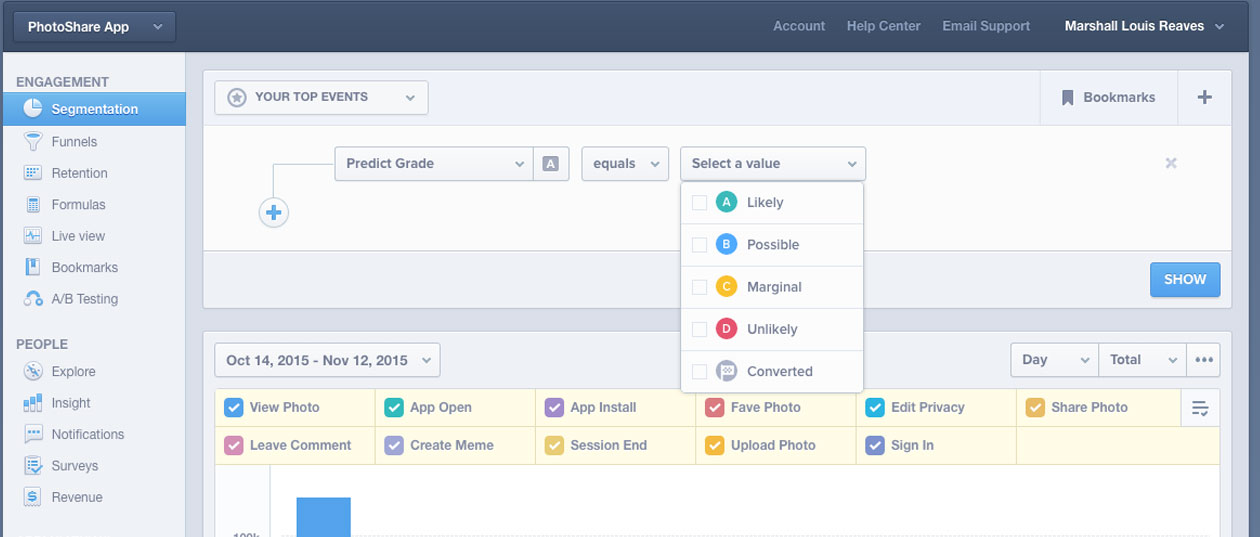 Mixpanel boasts clients such as Uber, Airbnb, Wordpress, and more. It is a robust analytics tool that analyzes individual interactions for the full customer spectrum by focusing on client engagement and retention, as well as real-time reporting via machine learning.
Mixpanel is geared for developers but it also includes an intuitive point-and-click interface for non-technical users. Mixpanel performs complex behavioral analysis to learn which features drive conversion, engagement, and retention.
Appsee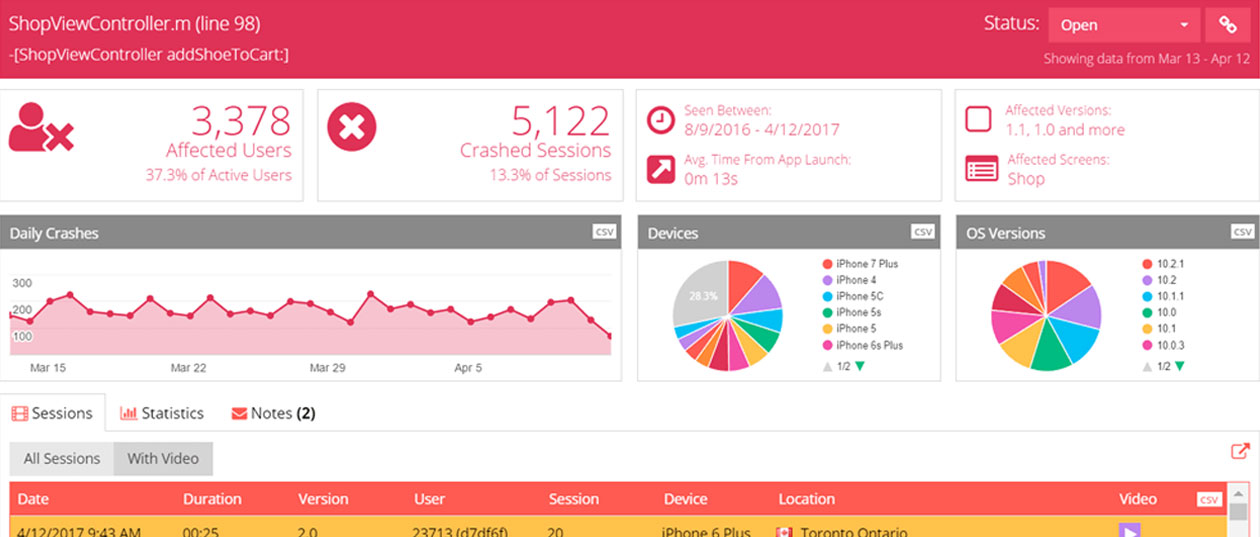 Appsee is a mobile analytics platform that provides in-depth analysis of user behavior. It's got a comprehensive portfolio of analytics features that is trusted by clients such as eBay, Samsung, Nextel, Duolingo, and more.
Appsee focuses on user interaction with cutting-edge offerings such as user recordings and heatmaps of touch keystrokes to allow developers a more insightful look into how users engage with a mobile app.
Countly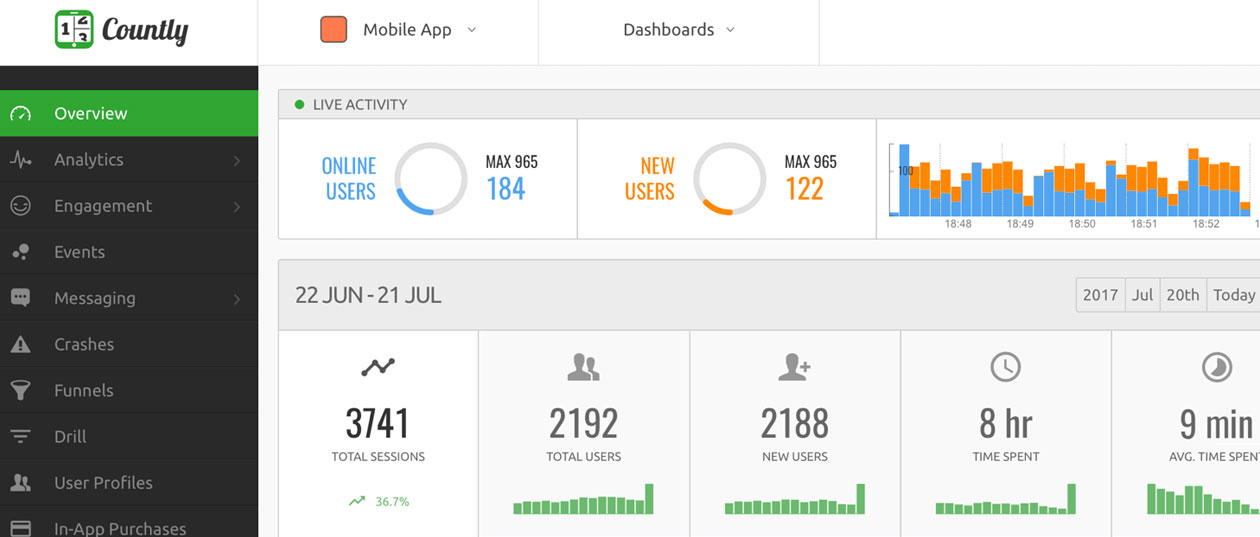 Countly is a top contender in the realm of tools that seek to cover all aspects of analytical data in a single view that is easy and simple to use and setup. Its powerful platform provides the perfect setting to understand and enhance customer journeys in web, desktop, and mobile applications.
Countly processes billions of data points on a daily basis, both in the cloud and on-premises, to help companies grow their business. Some of their top clients include Microsoft, Verizon, Coca-Cola, Sanoma, and more.
Countly provides a single dashboard that includes powerful plugins such as user profiles, push notifications, crash analytics, and attribution. Additionally, it is scalable via customer plugins that fit unique business requirements.
Strategies to grow your mobile applications with app analytics tools
Selecting the right analytics tool is a fundamental step in the journey to strategize for the growth of a mobile application.
This choice should be based on the specific business needs of your mobile app, as some analytics tools are more geared towards developers, focusing heavily on features such as crash analytics, real-time reporting, A/B tests, proactive alerts, Integrated Development Environments, API integration, bug tracking, task management tools, and more.
The other spectrum of analytics tools focuses on the marketing value they bring to marketing teams. These tools place a greater emphasis on features such as tracking, marketing automation, mobile ad attribution, user sessions, cohort analysis, and more.
It makes sense to work with several tool services for a comprehensive data analysis. The technology stack of mobile app analytics tools should be focused on your product solution. This tool stack can be comprised of a sales platform, a data management platform, a content management system, a marketing automation platform, a testing tool, a crash reporting tool, and more.
Here, we explore some of the strategies that help grow your mobile applications with the use of app analytics tools:
Conversion optimization: Analytics for mobile apps help the process of making modifications to your app to obtain a higher conversion rate toward goals. These goals can include user clicks, ads, in-app purchases, opt-in prompts, and more.
Monetization: Everyone wants to make money, right? Mobile analytics tools focus on revenue and different methods to increase monetary value by evaluating different aspects such as average revenue per user, in-app purchases, navigation paths with the greatest likelihood to create an opportunity for upselling, and more.
Retention: Probably one of the most important strategies about mobile app analytics tools revolves around retention, as it is essential to keep customers happy and satisfied. Mobile app analytics tools focus on characteristics of retention such as the percentage of sessions from each location, device details, operating system details, demographics, and more, to better understand how to effectively target and retain users.
Behavioral reports: Mobile app analytics tools focus on several types of reports that help you understand user behavior to create a more comprehensive strategy and gain insights on how to address said users. These reports include overview reports of screen views, crashes, events, average time on screen, navigational paths, loading times, geographic location, commonly triggered events, number of downloads, the frequency of in-app clicks, and more.
Segmentation: With the use of behavioral reports as well as dimensions and metrics, mobile app analytics tools help you segment users and custom-target marketing campaigns to specific groups.
How Svitla Systems supports applications with mobile app analytics tools
As an expert conduit of cutting-edge technology innovations in mobile app solution development, Svitla Systems delivers valuable expertise for embedding mobile app analytics tools in your mobile app projects.
We take your wants and needs and run with them to assess, build, and deliver best-in-class mobile solutions that are unique and customized to your business and functional requirements. With expert knowledge and strategic talent, we ensure the growth of your mobile app with the use of the most relevant mobile app analytics tools that make the greatest sense for your solution.
With your journey, experience, and culture at the core of our business, Svitla Systems builds strong, collaborative relationships accompanied by deep technology and industry expertise.
We cover all aspects of the software engineering process, placing a much-needed emphasis on mobile app analytics tools that help make your mobile app solution easy to leverage, upgrade, and improve based on hard facts, insights, and information directly gained from the end user.
Which mobile app analytics tool is the best fit for my solution?
Choosing the right mobile application analytics tool can be challenging. In this article, we've shown you a sample of the most prominent mobile app analytics tools and how they fare against one another.
With this valuable insight, we hope to help you make a smart decision about which analytics tool to use based on the needs of your project and product solution. Additionally, we've discussed the many benefits, strategies, and overall importance of having a set of app analytics tools to help you effectively perform the tasks of comprehensive data analysis, driving your mobile app's growth front and center.
For more information on the interesting subject of mobile app analytics tools, please feel free to reach out to us. We are here for you, ready to assist you with a team of highly skilled and knowledgeable professionals who are passionate and dedicated to your mobile app project needs.

by Svitla Team
February 20, 2019
Let's discuss your project
We look forward to learning more and consulting you about your product idea or helping you find the right solution for an existing project.
Thank you! We will contact very shortly.
Your message is received. Svitla's sales manager of your region will contact you to discuss how we could be helpful.