How Nataliya Anon built a global IT business with offices in the US, Mexico, Europe and customers from all around the world.
Svitla Systems is a software development services company with offices in Ukraine, Poland, Mexico, and the USA. The Svitla team includes over 600 developers who are working on more than 100 projects for clients around the world. Svitla's most notable clients include the French payment terminal manufacturer Ingenico, the Anglo-Swedish pharmaceutical company AstraZeneca, and the marketing platform Amplience.
Founded and headed by Nataliya Anon, Svitla Systems is one of the few Ukrainian IT companies that are led by women. Nataliya has been living in the United States for the past 28 years, but she has always remained close to her Ukrainian roots and people.
In a male-dominated industry, her story is remarkable and well worth a dive. In this article, Nataliya speaks about her studies at Stanford University, the early stages of her IT business, the challenges of opening and closing a tech company, and how she dealt with gender stereotypes (breaking a few along the way).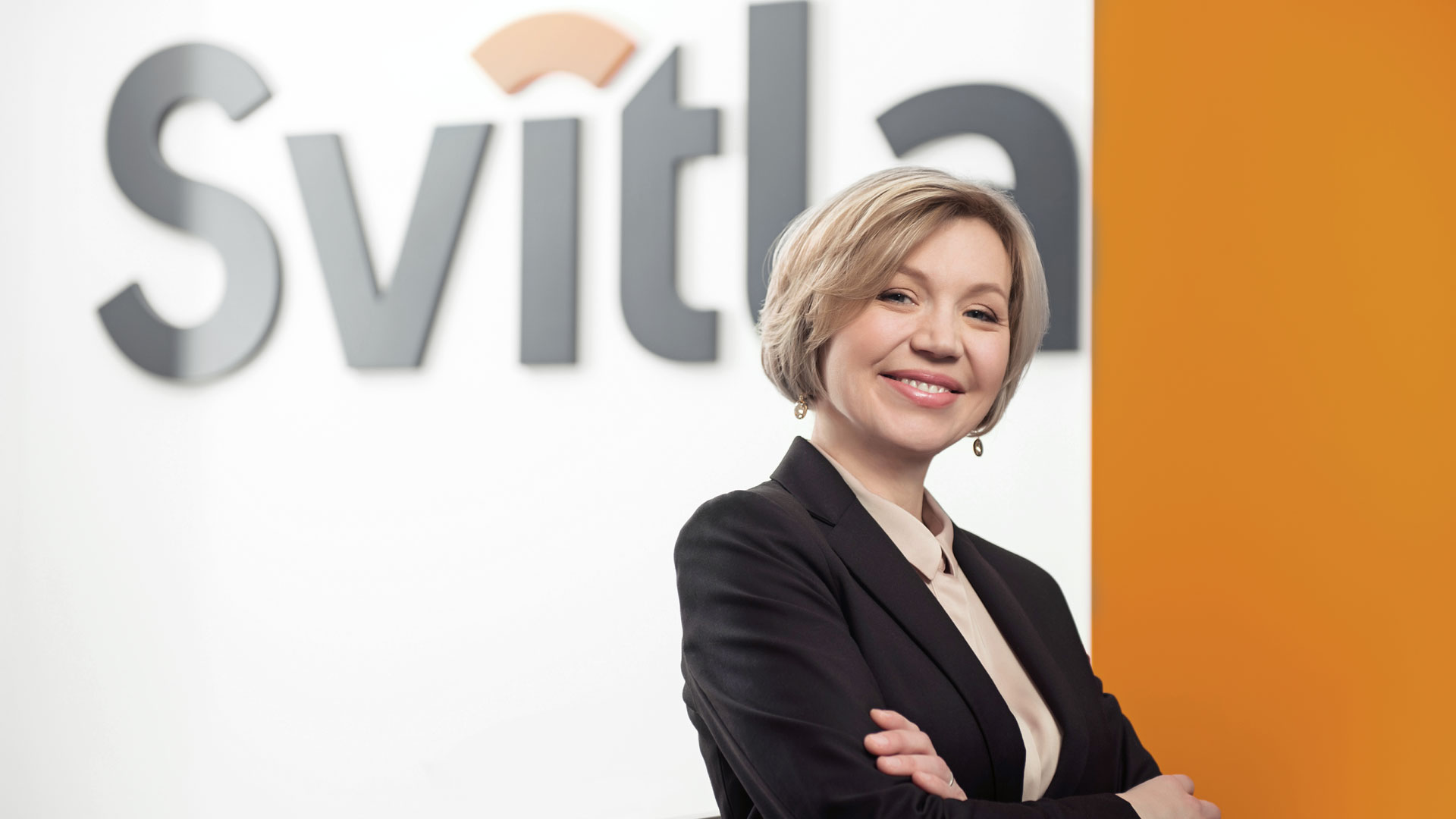 How I got to America
I was born in Lviv and I grew up in Boryslav. While in school, I nurtured my love for the Ukrainian language and literature, so I spent my time reading a lot. I also enjoyed Mathematics and English. In fact, I won the All-Ukrainian English Contest twice, and with these results and a "gold" medal from high school on my hands, I had the opportunity to enter any higher educational institution of then Soviet Union by passing only one exam.
At the time, I was only 16, and I still hadn't quite figured out who I wanted to be. My parents had read somewhere that the Moscow Financial Academy was recruiting students for the "International Relations" specialty. It was a very prestigious school and department, so they decided that I needed to go there. That's why, at the age of not yet 17, I moved to Moscow.
Three years after the collapse of the Soviet Union, an American delegation arrived at the Academy. After meeting with the delegation, a Professor asked the students if anyone was interested in studying in America. Of course, I immediately jumped at the opportunity. Truthfully, it was easier for me to believe that I would fly to Mars one day than come to America. You see, in the days of "the Iron Curtain", the curtain was really iron.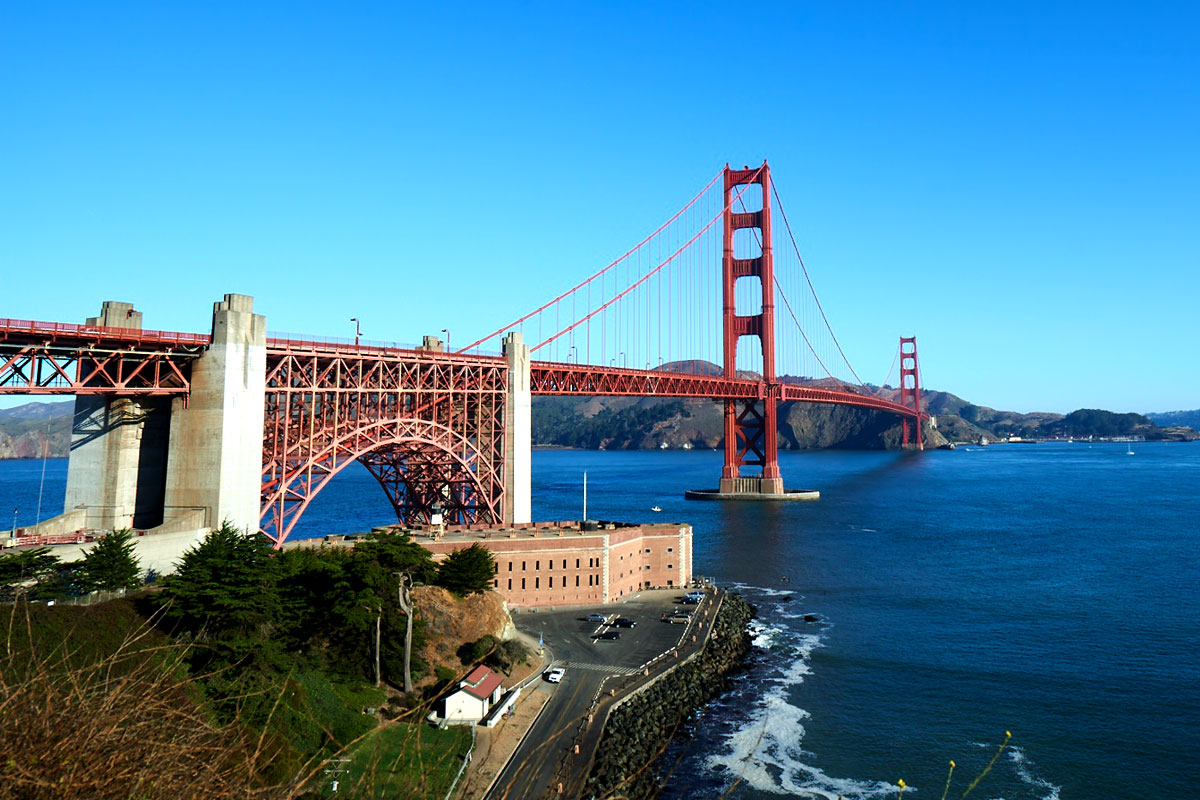 This professor helped me get a scholarship to a small college in Oregon, and a year later, a scholarship to enter the University of Kansas. I chose "Accounting and IT" because I thought it might make it easier to find a job...and so it happened: after my studies and passing the CPA exam, I was hired by Ernst & Young, one of the "big four" audit companies. While there, I got my start working with global corporations, helping them optimize their international operations. Thanks to this opportunity, I got to live in New York, Washington DC, and London.
Stanford Business School and the first IT company
During my time at Ernst & Young, I started to think about my own business, and I decided to apply to Stanford Business School, where I got admitted in 1999. It was there, in the heart of Silicon Valley, that I dived into the world of IT.
Stanford gave me not only knowledge but also access to successful people. I attended lectures by Andrew Grove, one of Intel's founders, Phil Knight, Nike's founder, and investor Warren Buffett. At parties, I had a chance to meet Sergey Brin, Google co-founder, and Peter Thiel, PayPal co-founder.
I chose to focus on the entrepreneurship classes, and after a year and a half, I got an idea for my first business. Indian outsourcing companies were already known at that time in Silicon Valley - they were "pioneers" in software development outsourcing. There was an evident lack of technical resources in the Valley while Ukraine had many.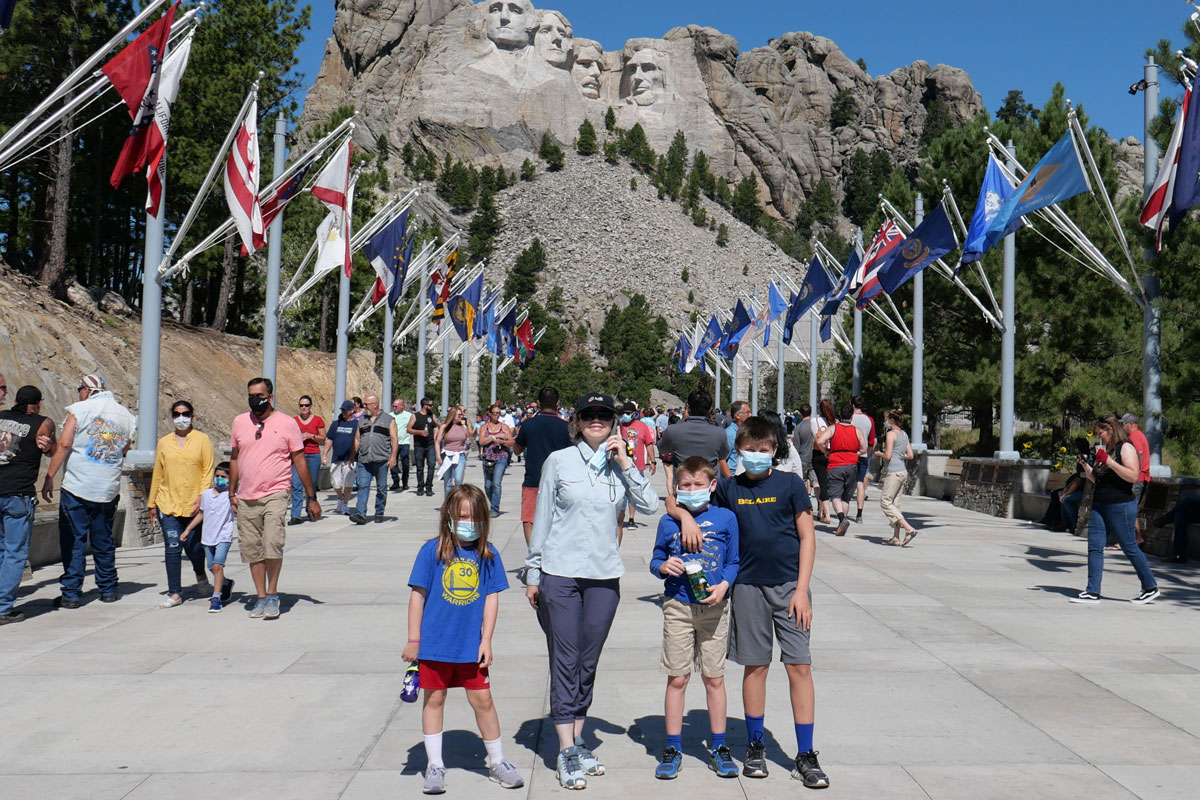 I took a business plan writing class and wrote a plan for an outsourcing company that would work in Ukraine for US clients. I got an A+ in my entrepreneurship class and won a place in the Stanford University business plan competition.
It was 2001, right in the middle of an IT crisis where many Internet companies had gone bankrupt, but I managed to attract funding. I raised $1.2 million from angel investors of Ukrainian descent, and founded a company which I called 'Lohika'. It grew rapidly; however, after two years, I left the company due to different views with the company's directors board.
How we created a new technology but couldn't sell it
In 2003, I founded Svitla Systems in Silicon Valley. I wanted flexibility, transparency, and "light" for the people who would work there, hence the name. Svitla in Ukrainian means "light". This time around, I decided to start the business without investors and put my own $2,200 to launch it. When I received the first project, I invested the profits back into the company. This is a great advantage of the service company: you can grow your business by investing profits from your existing projects. I searched for new clients among friends and acquaintances. They recommended me to their friends, and I was able to grow a network of regular clients. After one year, we opened our first office in Kyiv.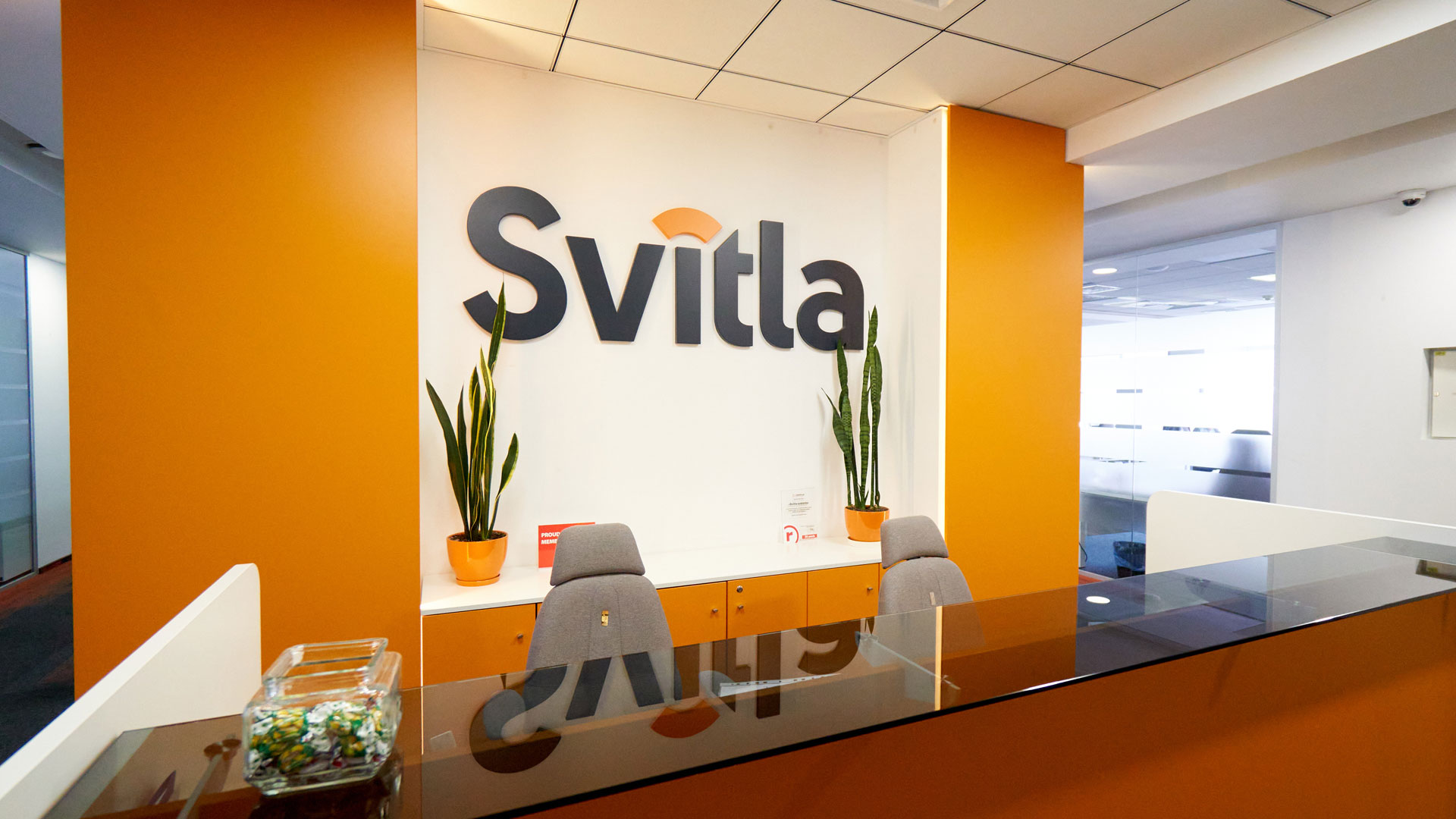 Simultaneously, I created another company called Uvarta. It was based on a technology that Kyiv developers created to protect CDs and DVDs from being illegally copied. I believed Uvarta was promising because I thought our application could solve the piracy problem, which affected film studios, computer game developers, and so on. But as time went by and Uvarta's technology was presented to large gaming companies, yet we could not sign any contract. Everyone in the industry was afraid to try the new technology because it posed a risk. In addition, we had a very well-known competitor, Macrovision, so it was a long-lost battle for us.
Meanwhile, Svitla grew with little effort. In the fifth year since Svital founding, 100 people were already working in Kyiv. In 2007, I decided to close Uvarta and began devoting all my time to Svitla Systems.
Offices in four countries without staffing errors
For the first six years, I was the only one at Svitla selling to clients. I realized that I needed help to scale the business, so I started recruiting people to the sales department in the US and then in Ukraine. With the sales department, Svitla began to grow quickly. I associate the stages of the company's growth with the number of people. In 2008, there were 100 of us. In 2009-2010, we opened offices in Lviv and Kharkiv, and in 2015 we grew to 300 people.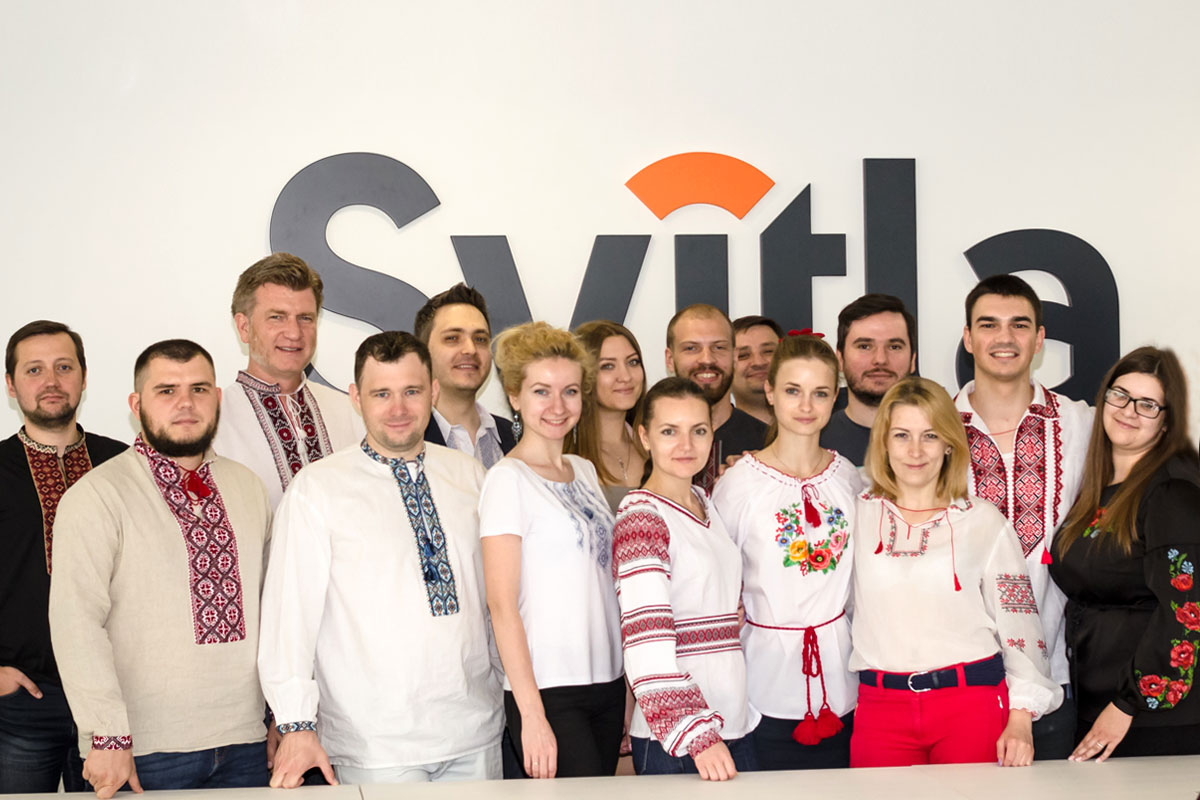 A year later, we opened an office in Mexico and became a global company. Two years after that, we opened an office in Poland. We searched for office managers in Mexico and Ukraine based on recommendations. I only found the Recruiting Head for Poland via LinkedIn. I'm lucky, I wasn't wrong about the key people so far. I think the fact that I speak the languages spoken in our offices - English, Ukrainian, Spanish, and have a full understanding of Polish, has helped me make the right choices. I also speak some Italian, so maybe we'll establish an office in Italy in the future.
How we survived past crises and what is happening during COVID-19
The most difficult time for the company was back in 2014 when the war broke out in Ukraine. First of all, it was a very difficult time psychologically. When there were Russian tanks at the border, I was calling our managers, and they were telling me "we're taking courses to learn how to assemble a rifle." We did not sign on new clients at all at that time - everyone was afraid to work with Ukraine. We only had our old clients who continued to work with us and supported us. It was my job to constantly call them and explain the situation.
In addition, at that time Svitla had an office in Sevastopol, which employed nearly 40 people. When the annexation of Crimea took place, we invited everyone to move to other cities in Ukraine, but only two employees agreed. We ended up closing that office and spent a long time negotiating the equipment transfer.
Compared to 2014, COVID-19 has had a lesser effect on us. We already know the tips and know-how on how to work remotely. In the spring, when the virus spread globally, we helped transition people from the office to their homes, providing necessary equipment.
We have done our best to keep the team as is. The recruitment team worked primarily to look for new opportunities for those, who lost projects because the client downsized their teams. In 80% of cases, we were able to offer people an alternative and keep them.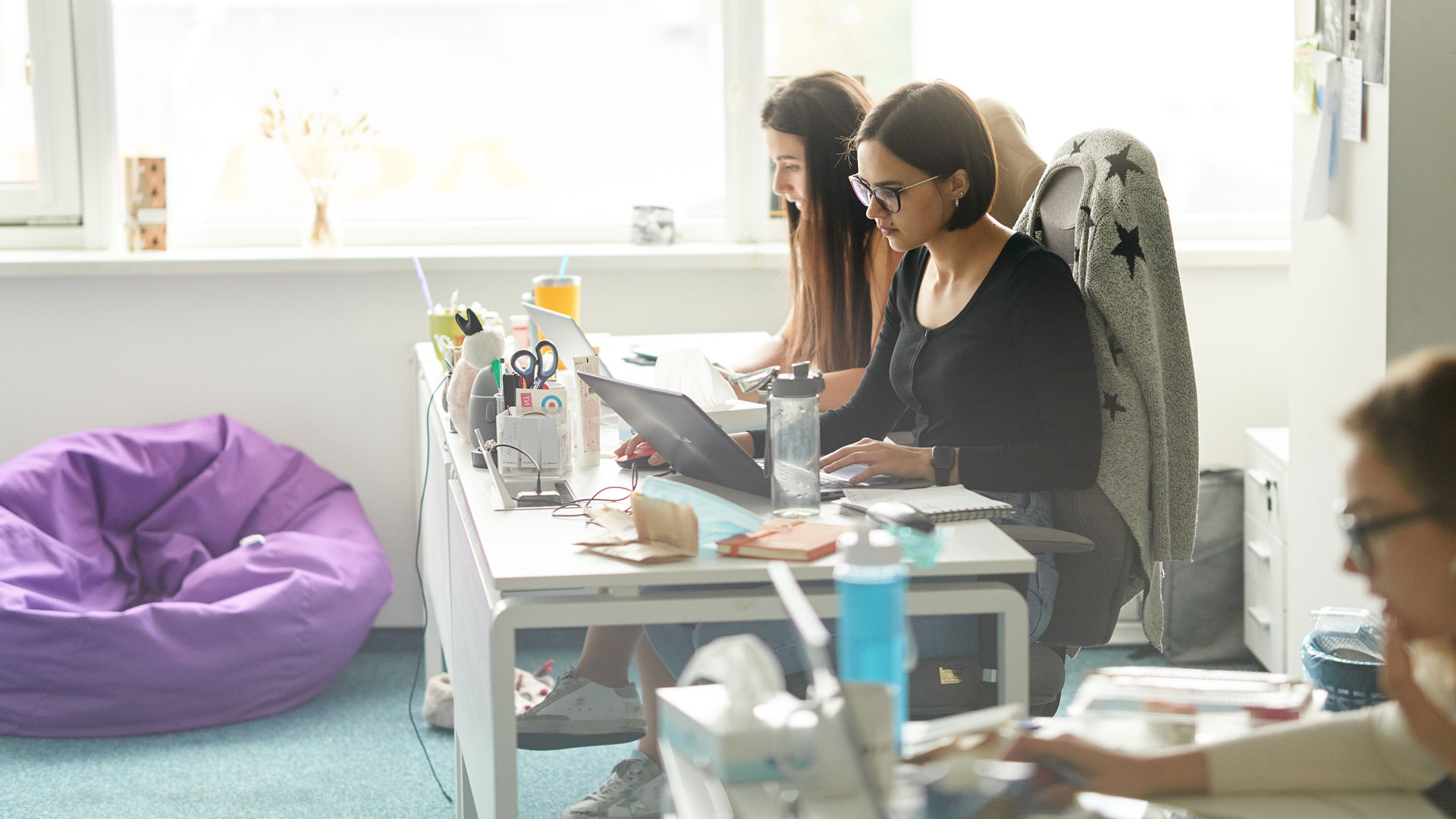 Interestingly enough clients in logistics, financial services, risk management, and real estate were growing rapidly and we signed up several of them. We also were able to sign a big contract with one of the most famous travel companies in America! During this crisis, our profits have decreased by about 8% in the months of March and April. In August, we reached pre-quarantine growth.
Pharmaceuticals, poverty alleviation and other Svitla projects
During the company's history, we have had more than 500 clients. We run some projects for 10-11 years and there are many clients who have been with us for more than 5-6 years. Among the most notable customers are the French payment terminal manufacturer Ingenico and the Anglo-Swedish pharmaceutical company AstraZeneca.
More than 30 people work on the Rainmaker Group project - they create programs that help manage income from real estate and hotel business. For the Amplience marketing platform, we write content management solutions for online stores - they are used by brands such as Tom Ford, OTTO Group, and Crate & Barrel.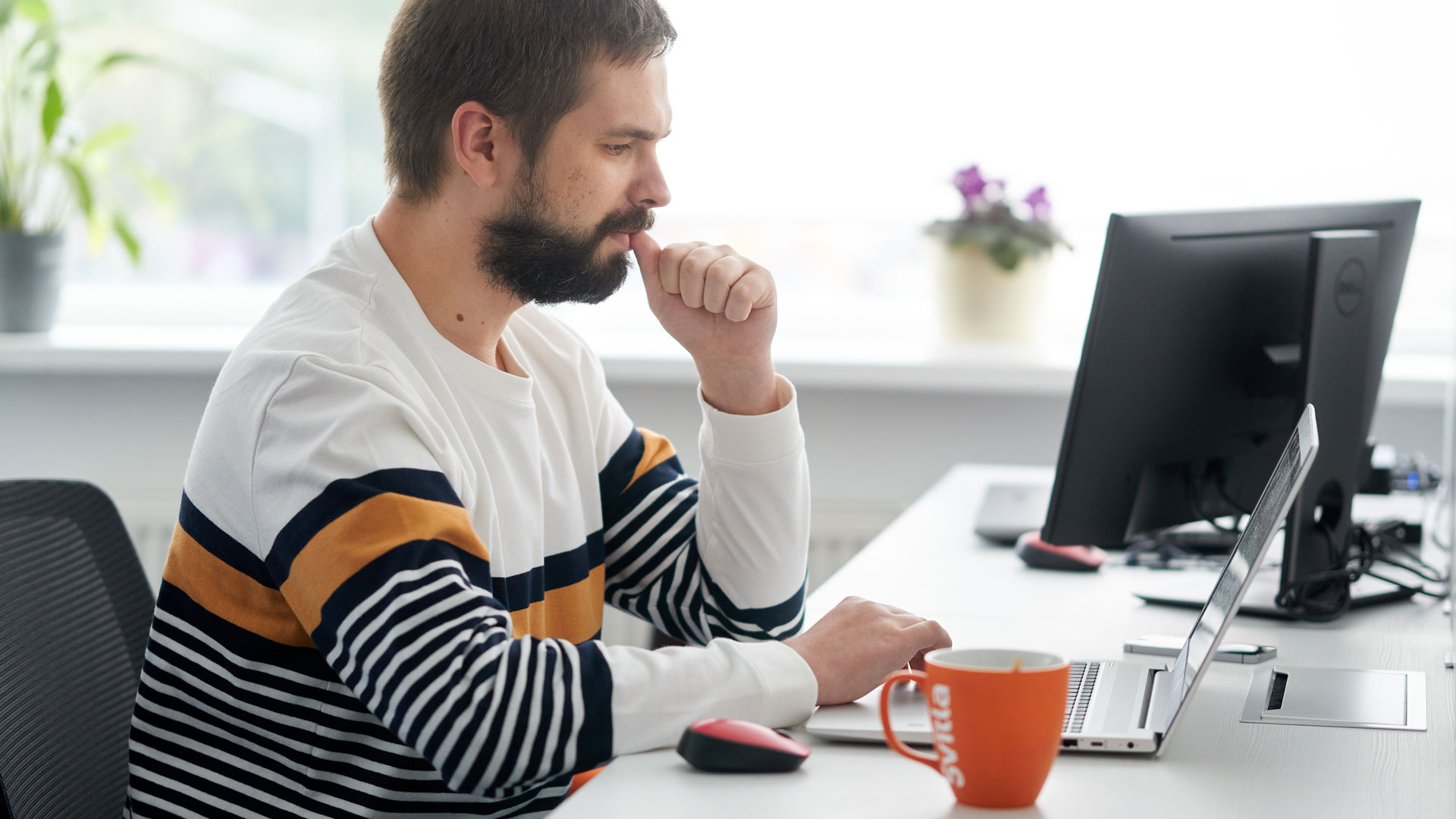 Svitla employs IT professionals in various technologies. That's why we can do projects for clients in a variety of industries, from a large biotechnology company to a global organization that fights poverty. About 30% of projects are in e-commerce and retail, 20% in financial services, 10% in big data, artificial intelligence, and the Internet of Things, real estate, healthcare, and logistics. For the last eight years, the company has been growing at a 35% rate per year. This year, despite the crisis, Svitla will continue to grow. Our future plans include opening an office in Asia.
How women in a team help get big projects
We have many clients who not only want but specifically request that there are women on the team, sometimes it's even a fixed percentage. Currently, women make up 15% of our technical team - this is three times more than in early 2018. We create comfortable conditions for employees: flexible schedule, maternity leave, etc.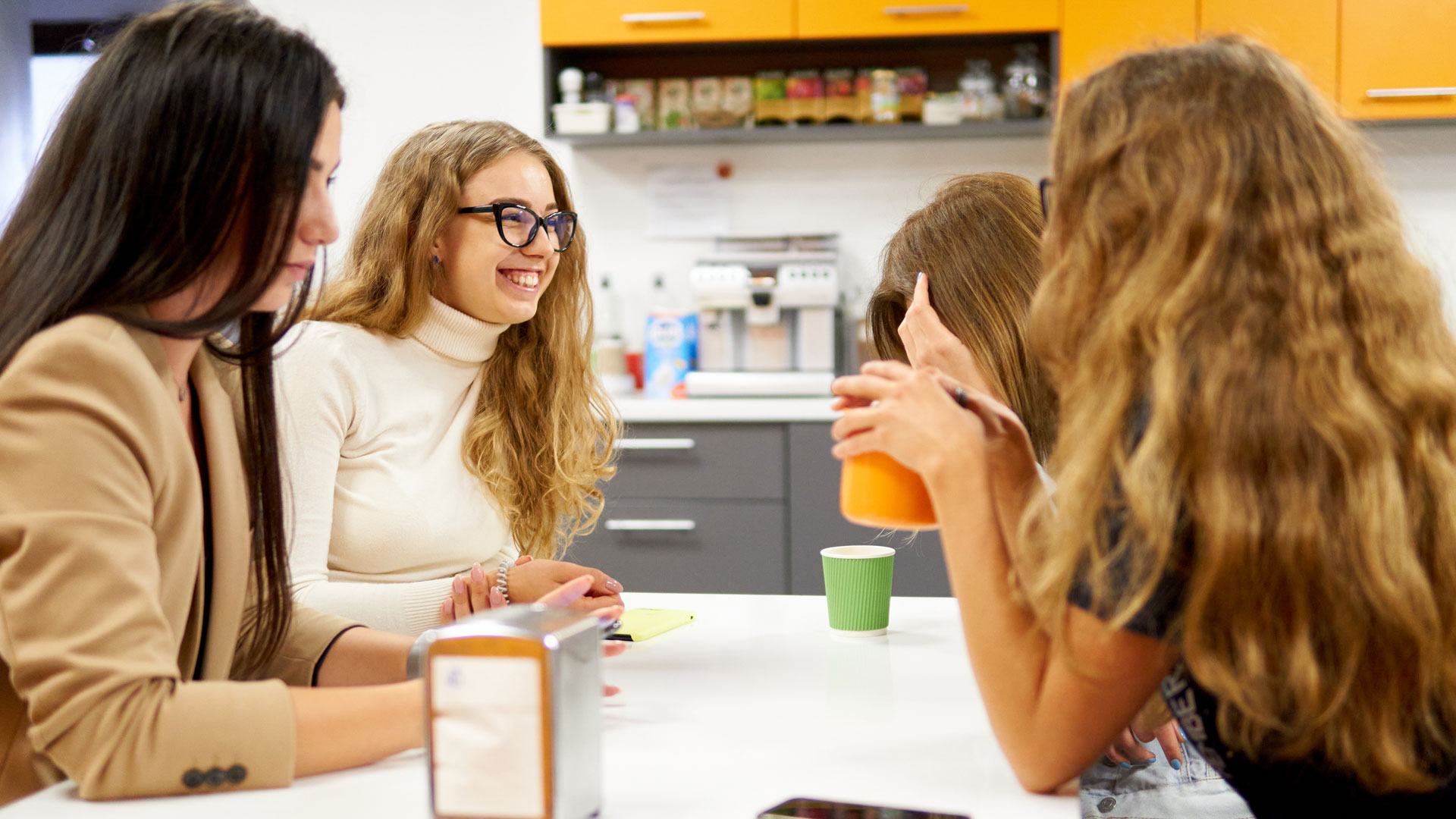 I have never faced problems because I am a woman-entrepreneur, but there certainly have been prejudices. When we opened our office in Mexico, there was a tall American colleague who traveled with me. On one meeting, a woman-lawyer came in and asked questions about the company, but she only addressed my tall male colleague, assuming he was the one in charge. He had to turn his head back to me and ask me the questions, and only about after 15 minutes, the woman realized who was actually running the company.
Since 2017, we have been a part of the American organization called Women-Owned Business. To be a part of it, a woman needs to own at least 51% of the business. This membership gives us certain advantages because some large businesses must give a part of their work to companies from this network. In addition, this year we were recognized among the 50 leaders of the fastest-growing companies led by women.
Most importantly, our clients appreciate our professionalism and reliability. Svitla Systems has over five international certificates such as SOC 2 and ISO 9001:2015 (Corte Madera and Kyiv Head Offices). These certifications validate the efficiency of our processes and the high level of data protection we uphold. These aren't just "papers," certifications are not easy to obtain and all departments must undergo detailed audits. Also, being a part of the AWS Select Network Partner program helps us sell solutions based on Amazon Web Services. More than 90% of Fortune 100 companies choose this solution.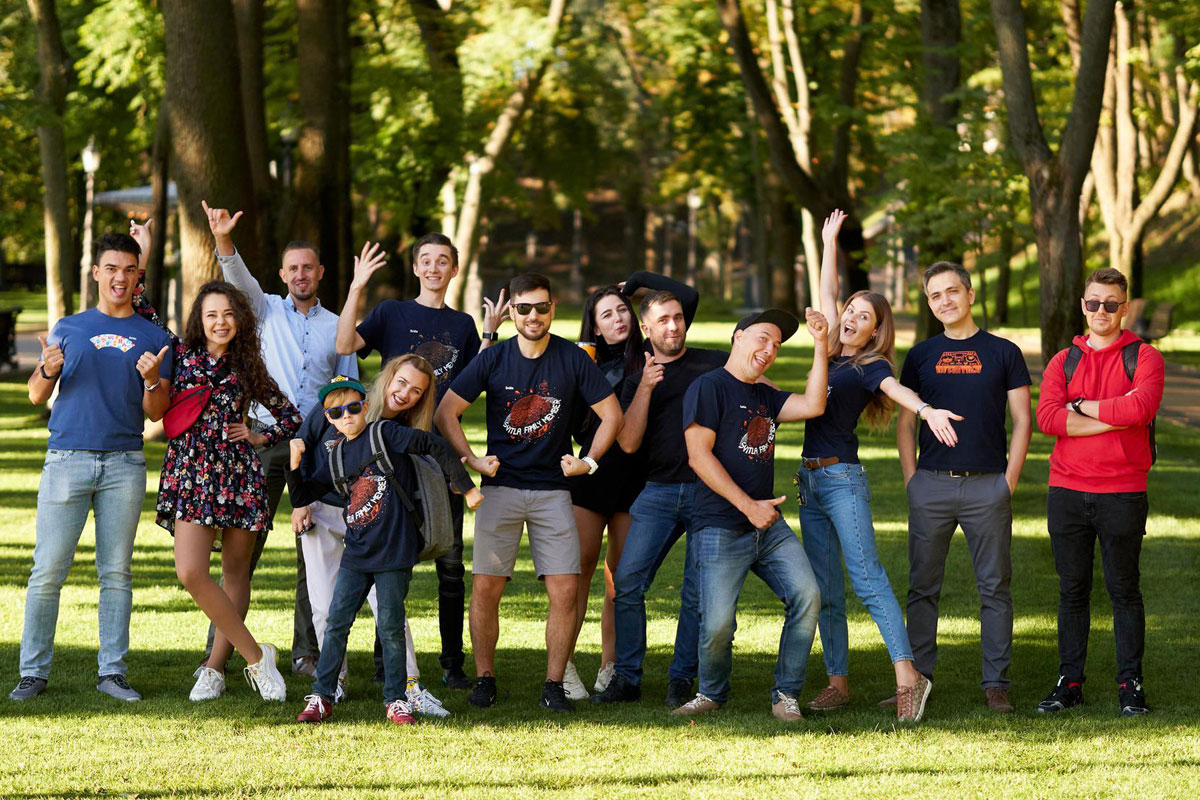 You can work in Svitla, even from Acapulco
The work schedule in Svitla is flexible. Prior to the Covid-19 quarantine, half of the team worked in offices, more than 40% of people worked remotely, and another 10% combined office and remote work. Today, more than 80% of people continue to work from home. But we are gradually returning to normal life. For example, Kyiv offices have already opened. Remote work is a part of our corporate culture. For most vacancies, we are looking for responsible high-level professionals who know how to manage their time.
Our people can work in any office of the company, you have to only let us know about your plans ahead of time. Many developers not only travel a lot but also live long in other countries such as Spain, Montenegro, Poland, even Mexico. One of our employees has traveled to all countries where we have offices and got acquainted with all the teams.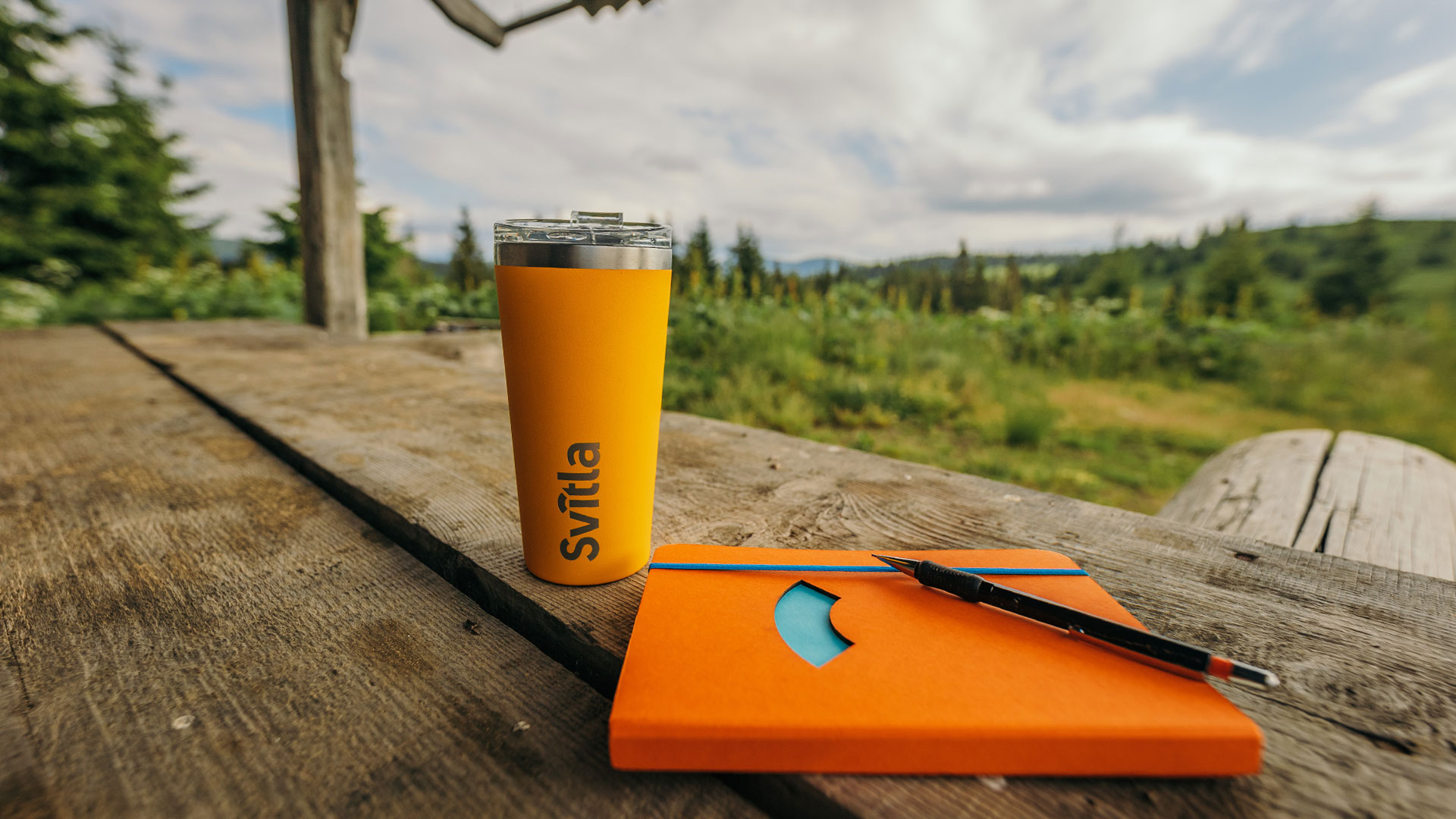 There are projects that are being worked on simultaneously by specialists from all offices: Ukrainian, Polish, and Mexican. Previously, most clients wanted the whole team to work from one city. Currently, such are fewer, 2020 has brought new adjustments. During this pandemic, when most borders are closed, there are no face-to-face meetings with clients. We always take care of the organization of business trips: tickets, hotels, etc. Personal meetings are very valuable! We are waiting for those happy times to return.
We take care of the team and make decisions quickly
The main values ​​of Svitla - intelligence, ease, focus on people. We try to do everything to make the team comfortable: less bureaucracy and more satisfaction with projects. Our social package is on par with those offered by the largest IT companies in Ukraine. We fully cover health insurance, the offices have games rooms, workshops, yoga classes. We provide lunches every Friday. Those, who have worked for Svitla for several years, can get a loan to purchase real estate or a car, complete repairs, etc.
Of course, we also care about the professional growth of our employees. We hold free Svitla Smart Talk webinars and we partially cover professional courses and conferences. Since 2011, we have been holding the largest Ruby programming conference in Ukraine - RubyC.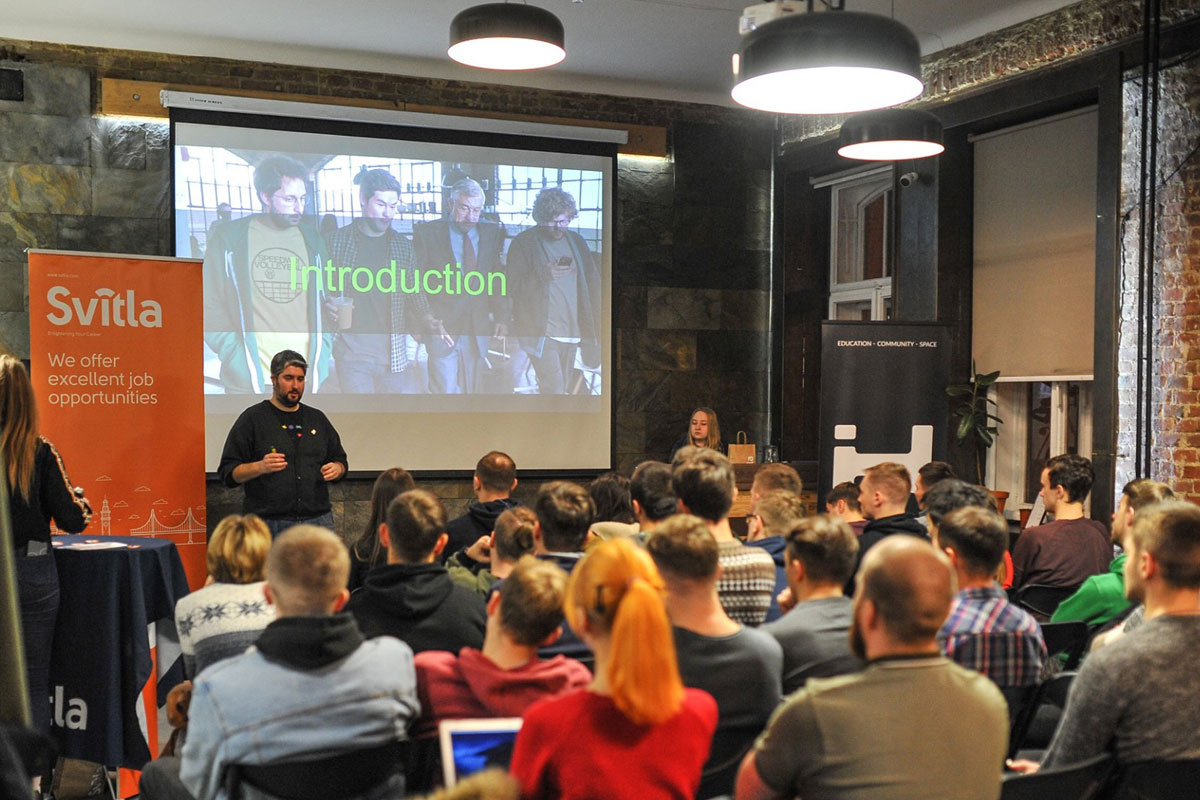 Most decisions in the company are made quickly. If someone needs some equipment for remote work, or if they want to go to a conference - these are examples of things that are typically resolved in a day or two.
We support social events of the Ukrainian Catholic University, the Nodus Rehabilitation Center, the Kyiv Military Hospital, and BeQA Today projects, which help people with disabilities get a tester education. We also support employees who take care of various social initiatives. For example, our colleague from Lviv helps to hold events for children of Ukrainian soldiers, who are currently fighting in the war in Eastern Ukraine. Also, some of our employees participate in various charity marathons.
We value openness and sincerity as we try to build a company with warm and genuine relationships. While there's always more work to be done, we are pleased to hear from our people that they feel we succeed in this regard.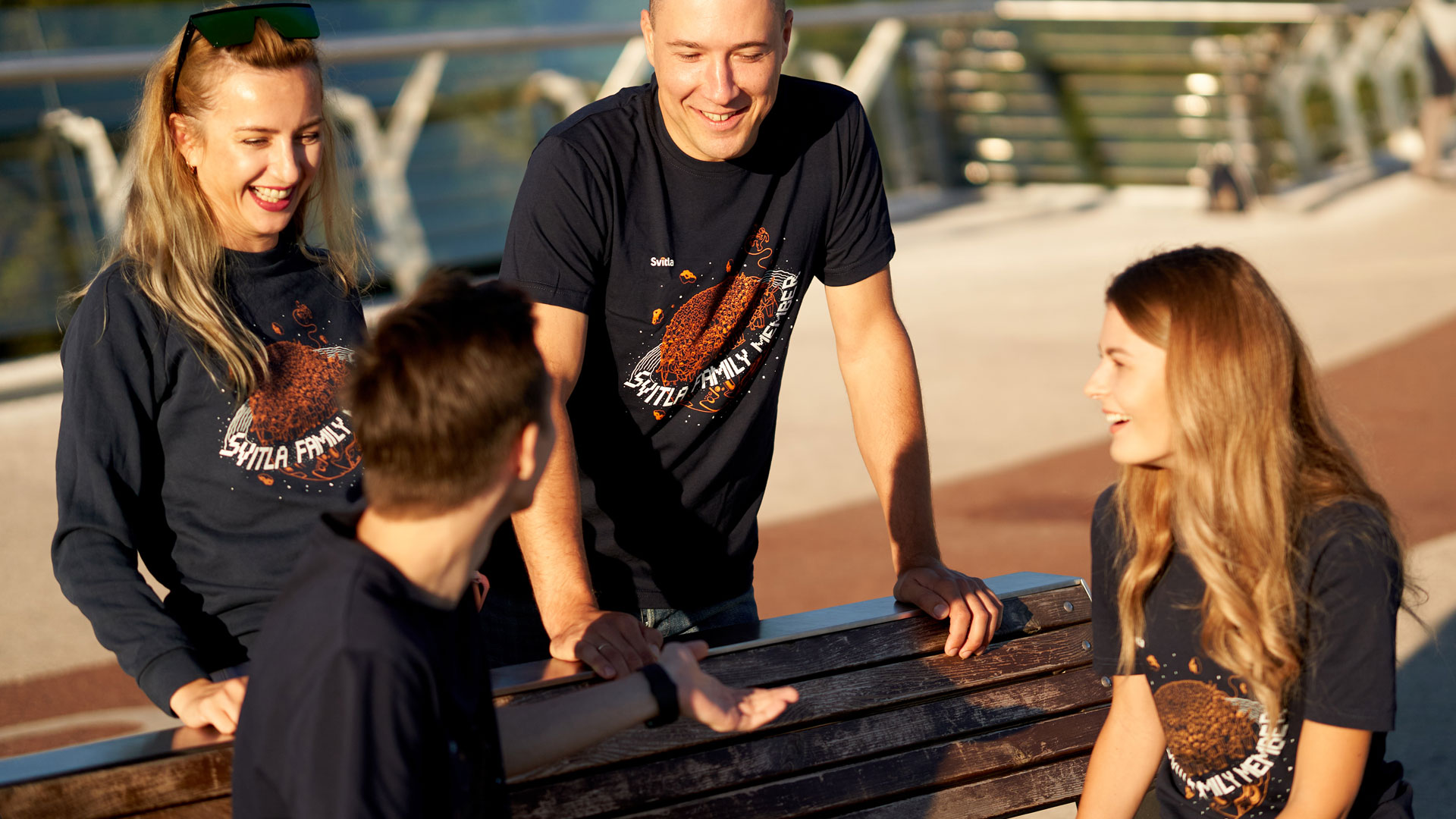 What are my business rules
Anyone, who has worked for the same company for many years, has probably thought once or twice about quitting. I have too, but not for long, just a few hours. I am one of those happy people who run to work. I love seeing our company grow. Nowadays, I focus more on strategic steps.
I manage to combine my business with my family: my husband and I have three children. Like every mother, I have learned to manage my time efficiently.
Over my years of being an entrepreneur, I have formulated several principles of doing business. One of them is to hire the best people I can find. I strive to hire those who know more and have more experience than me. When issues arise, I normally give people a second chance: I explain mistakes and help to correct them. My life's principle is "do good and the world will be good to you." It works.
I advise everyone who dreams of starting their own business to get the best education possible. My education has given me a lot. It is not only about knowledge, but also about the environment and the relationships you build - they are very helpful in business development.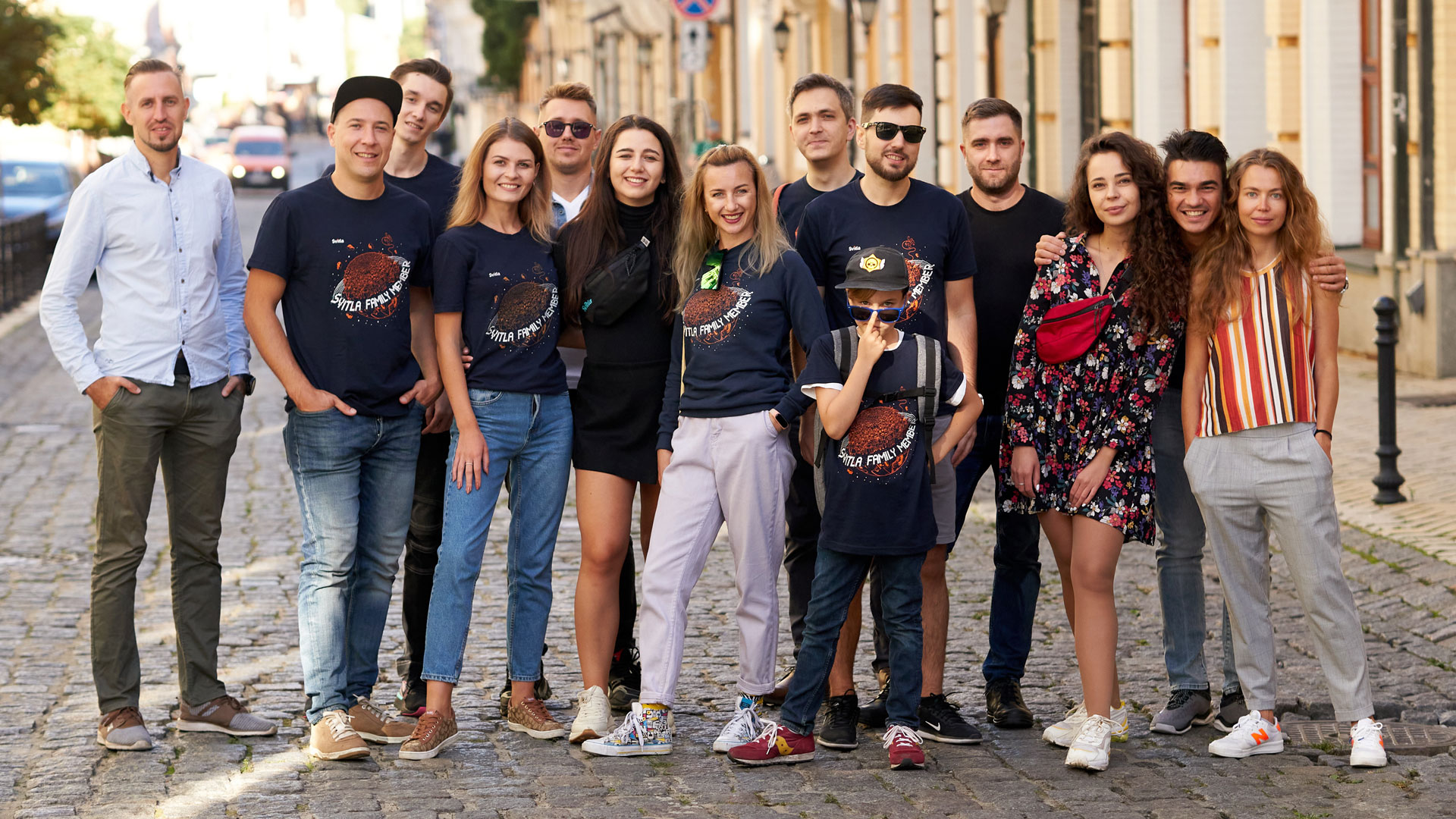 ***
The interview is a translation of the original article made by https://mc.today/
by Svitla Team
September 22, 2020
Related articles
news
news
Let's discuss your project
We look forward to learning more and consulting you about your product idea or helping you find the right solution for an existing project.
Thank you! We will contact very shortly.
Your message is received. Svitla's sales manager of your region will contact you to discuss how we could be helpful.