Nataliya Anon wins in the US Women in IT!
Svitla Systems is excited to announce that our own CEO and Founder, Nataliya Anon, was recognized as a winner in the US Women in IT series, taking the lead in the Entrepreneur of the Year category!
"I am so honored to receive the Women in IT award as the prominent highlight of my work and the accomplishments of my Svitla team, of whom I am so very proud. It is a great privilege to be signified among the most talented women leaders in the US, who inspire me as I am sure many others to pursue their dream, courageously meet new challenges and reach new accomplishments no matter what obstacles we face. I thank all participants, judges, and congratulate winners and nominees!" - says Nataliya.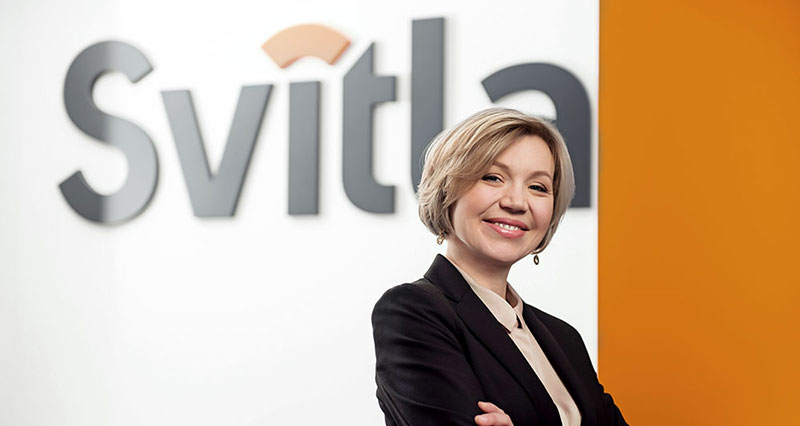 At Svitla Systems, we are beyond proud to have our ship captained by Nataliya. She is a fearless leader who is passionate about delivering the best IT solutions services to clients, all fueled by pooling together the best global talents in a diverse environment.
For over 18 years, Svitla Systems has steadily grown about 35% on a yearly basis and is now a proud holder of big-name clients like Logitech and AstraZeneca to name a few, solidifying our place as experts in the industry. With Nataliya at the helm of Svitla Systems' growth and innovation strategies, the company reached over 800 people in the past year and it now totals 9 business and development offices across the US, Mexico, Ukraine, and Poland.
Nataliya is constantly pushing herself and her team to continue to cement Svitla Systems as a future-forward company that connects technology and resources seamlessly. What's more, she is a true entrepreneur and an advocate for female empowerment by taking important mentorship programs and being the recipient of highly esteemed accolades like CEO World Awards (2018 & 2020), the Inc. 5000 (2020), Stevie Awards (2019), IAOP (2017-2021), and the 50 fastest growing companies (2020).
The Women in IT series showcases women in technology in Asia, Canada, Europe, Ireland, UK, and the USA. Organized by business-technology site Information Age, the Women in IT Awards Silicon Valley acts as a flagship and high-profile platform to support the industry in its mission to move the dial on gender. Offering a series of awards, ranging from CIO of the year through to Rising Star, the program provides a platform to identify females at all levels achieving great things in Silicon Valley.
Related articles
news
news
Let's discuss your project
We look forward to learning more and consulting you about your product idea or helping you find the right solution for an existing project.
Thank you! We will contact very shortly.
Your message is received. Svitla's sales manager of your region will contact you to discuss how we could be helpful.