Popular Content Management Systems: Drupal vs Wordpress
What is a CMS?
CMS or Content Management System is a platform or interface that manage the creation and publishing of content to the Web. The answer to "what is a CMS" is clearly defined by Techopedia - a content management system provides a simple, accessible website interface that can be used to add content to a page in a highly structured manner.
Content Management Systems are remarkable tools that enable users to standardize the process of generating compliant content that meets or exceeds a company's standards. Usually, a team of marketers and other similar professionals are in charge of handling the comings and goings of Content Management Systems to perform actions such as viewing, adding, editing, and publishing content directly in the CMS platform.
Since content is added to the CMS server, users are spared the operational aspects of having the system installed directly on personal computers.
There are four types of commonly known Content Management Systems:
Enterprise content management systems.
Web content management systems.
Web group content management systems.
Component content management systems.
There is plenty of noise around the CMS concept, but now that we have a transparent idea of what is a CMS, we are going to focus on how companies benefit from leveraging such systems.
How do Content Management Systems benefit businesses?
The main goal of a CMS is to help businesses build, sustain and execute a successful digital marketing strategy. An effective digital marketing strategy must be relevant, modern and flexible.
CMS benefits businesses in many ways, from tailoring the content strategy to the intended audience to matching internal needs and requirements. Additionally, with the right CMS tool, they have a centralized hub to manage all things related to content buildup, assembly, publishing, and distribution.
The highly connected world that we are experiencing at the moment calls for a robust digital marketing strategy in terms of fresh and relevant content. Trends are plentiful and fleeting, which is why businesses need to constantly be vigilant about staying up to date with user's demands.
A custom CMS solution enables businesses to blaze their own path in terms of content management and reach a more widespread audience.
List of the most popular Content Management Systems
Some of the most popular content management systems include:
The focus of this article is about the comparison between Wordpress vs Drupal, specifically. These two CMS giants have their own set of pros and cons, which we will review next to help users make informed decisions about what framework suits their needs best.
Why use WordPress?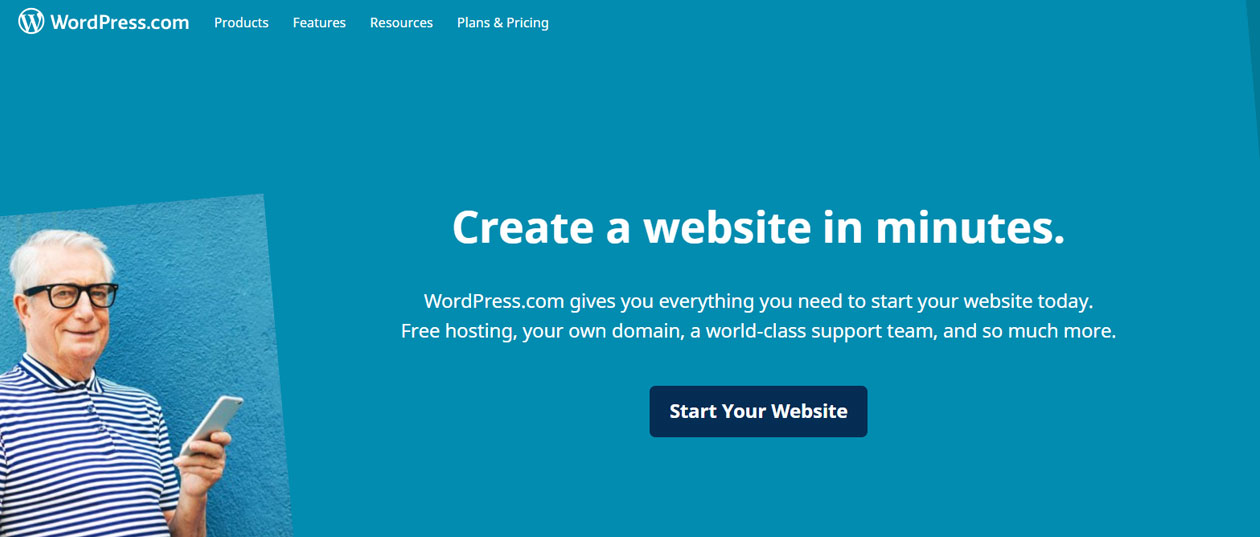 As stated previously, WordPress is the industry's most popular Content Management System to create web content, blogs, and applications. Next, we are going to detail with the question why use WordPress.
Some of the big brands that favor WordPress include Bloomberg, Sony, BBC America, The Walt Disney Company, The New Yorker, Facebook Newsroom, The New York Times Company, and many more. The benefits of Wordpress over other available CMS frameworks include versatility, ease of use, community support, and more.
Wordpress pros and cons
Next, let's detail the Wordpress pros and cons.
Pros
Free, open-source software: Wordpress is completely free to use and free for anyone to download. With WordPress, users can control their site and leverage advanced plugins. Because the tool is self-hosted, businesses may end up spending dollars on hosting with shared servers.
Versatility: WordPress is capable of creating blogs, business websites, portfolios, forums, e-commerce sites, rating websites, membership sites, eLearning modules, chat rooms, galleries, personal websites, job boards, business directories, Q&A websites, wikis, non-profit websites, media-centric sites, auction sites, and more.
Support of multiple media types: WordPress supports numerous file types, but the primary categories accepted are images, documents, audio, and video.
Large community: Because the software is free and can be used by anyone, the user and support base is extensive. There are many resources available to learn the specifics of WordPress pros and cons and have questions answered quickly.
Scalability: WordPress offers numerous themes and plugins that make it easy to scale up a website.
Easy to use: WordPress is designed to be leveraged by users at all skill levels. Its easy-to-use design is friendly and quick to learn, , especially for non-developers.
Blogging: WordPress is the industry's gold standard for blogging platforms. It has advanced functions that make it the best available tool to create full-fledged blogs.
Low development costs: WordPress provides more out of the box solutions. Additionally, hiring WordPress developers is usually easier and more affordable than hiring Drupal developers.
Cons
Security: WordPress offers an extensive ecosystem of 3rd party plugins, which is both a fantastic pro and a clear con due to the vulnerability embedded with having outside variables in play. Malware and cyberattacks oftentimes use plugin vulnerabilities to access and attack systems, exposing WordPress to such threats.
Customization: While WordPress offers numerous themes and plugins, the ability to customize development is significantly hindered. Originally, WordPress was designed as a blogging platform, which is why it doesn't offer the same features and capabilities as Drupal in terms of customization.
Capacity: WordPress is not the best solution to support large volumes of content, which can result in a slow user experience.
What is Drupal used for?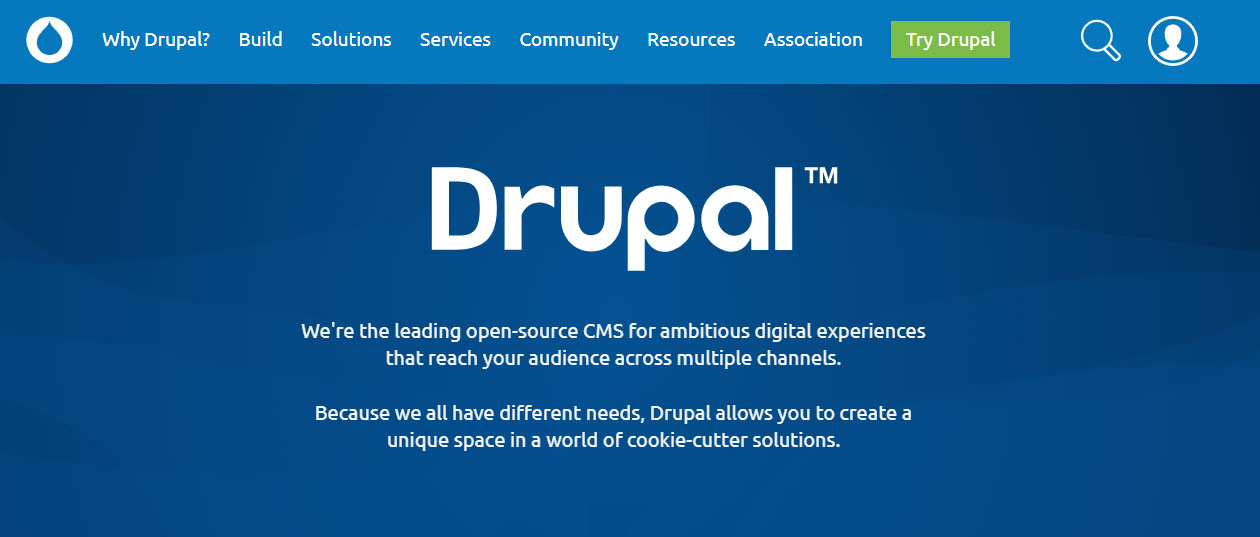 Under its belt, Drupal has powerful clients such as The White House of the United States, The Economist, NASA, Lush, Princeton University, Pinterest for Business, and many more. These companies favor Drupal because of its stability, security, and scalability with content creation capabilities that don't require a great deal of design.
Drupal pros and cons
Next, let's detail the Drupal pros and cons.
Pros
Custom content types and views: the major task Drupal is used for is flexible custom content posting.
Access control to create roles: Drupal has a built-in access control system that allows users to create new roles with individual permissions.
Support of multilingual sites: Drupal has multilingual functionalities, whereas WordPress needs 3rd party plug-ins to achieve this.
Taxonomies: Drupal's taxonomy system is comprehensive and large enough to provide more flexibility to users, which makes it ideal to handle large volumes of data.
Security: Drupal has a lockdown security system embedded that make it one of the most popular Content Management Systems among government and other large, security-driven institutions.
Size: Drupal is capable of supporting a one-page site to sites with thousands of pages with thousands of readers who use it simultaneously.
Caching: Drupal offers superior caching features, which results in pages loading faster than those of competitors who use CMS alternatives.
Cons
Plugins: While WordPress offers a generous number of 53,000+ plugins, Drupal lags behind with only 39,000+ modules. The numbers drop dramatically if we only include modules that are compatible with Drupal 8.x, making it a low 4,000+ total of modules.
Learning curve: Drupal offers highly customizable themes, which can be challenging even to experienced developers. Drupal does not offer the most user-friendly content creation experience, as compared to its rival: WordPress.
High development costs: WordPress developers are easier to come by and come at a more affordable cost. On the other hand, Drupal developers are more expensive simply because there are fewer developers available.
Complexity: Drupal was built by developers for developers. The level of complexity provided by Drupal is to be considered as it offers deeper and more intricate functionalities that can be confusing. On the other hand, Drupal's complexity is due to the many features it offers such as multiple taxonomies, content types, blocks, views, and more.
Which one is better: Drupal vs Wordpress
Both Drupal and WordPress are outstanding Content Management Systems with many attributes to offer to their users, as we've made clear in this article. In terms of Drupal vs Wordpress popularity and ease of use, we would have to agree with industry experts who place WordPress in a superior spot as compared to Drupal. WordPress is also a clear winner in terms of speed and the fact that non-developer professionals can add functionalities with great ease.
Drupal pros and cons may not make it the most popular choice, but it is a great alternative for companies that require a CMS system with complex data organization that can be customized and flexible. Companies that select Drupal must keep in mind that it's imperative to leverage the professional services of a highly-skilled developer who knows the ins and outs of Drupal. It's true that Drupal is widely regarded as a complex CMS framework, but this complexity, while challenging, also adds tons of advanced functionalities that may not be available from simpler CMS frameworks.
In a Drupal vs Wordpress dispute, our suggestion is to choose WordPress for a creative, fast-paced, and easy-to-use system. But, if you're looking for a robust and complex solution that provides advanced capabilities, Drupal is the way to go.
Ultimately, the decision is yours to make. Both CMS frameworks provide outstanding features and capabilities that can be tailored to suit your business needs and digital strategy.
by Svitla Team
November 19, 2018
Related articles
article
article
Let's discuss your project
We look forward to learning more and consulting you about your product idea or helping you find the right solution for an existing project.
Thank you! We will contact very shortly.
Your message is received. Svitla's sales manager of your region will contact you to discuss how we could be helpful.