Project Management vs Product Management
Technology has permeated nearly every aspect of our lives, trickling its way across all industries and making innovations that we couldn't fathom, let's say, a hundred years ago. We've come a long way and as technology continues to evolve, so do the practices, processes, and roles of the people who work with it day to day. In modern business settings, two of the most prominent roles that come to mind are those of the project manager and the product manager. Easy to confuse with one another, these two roles oftentimes share some foundational aspects of their essence, but each has unique functions that set them apart in a definitive way.
In today's blog post, we'll be dissecting each of these areas and roles to pinpoint where each pivots and where they converge, all with the goal of bringing more clarity to what each role brings to the table in a technology environment. Grab a cup of coffee, get yourself comfortable, and let's get started!
What is Project Management
If you've worked in the IT industry, chances are, you've interchangeably heard the terms project management and product management, adding fuel to the confusion. The truth is, these areas balance each other and work side by side frequently. Now, let's kick off with some definitions.
Project Management is the robust practice of employing an array of processes, skills, methods, tools, knowledge, experience, and techniques to complete a project successfully, from start to finish. Be it a product, service, or a specific result, project management oversees all processes from beginning to end to ensure the project delivers value and is completed as requested within a given framework.
Project Management can be applied to all sorts of projects, from building a bridge to deploying a new software module, and it all requires a master of sorts called the Project Manager that helps achieve all project goals within specific constraints, namely time, quality, and budget. A Project Manager is a leader who helps teams stay focused and on target, driving deliverables every step of the way. Specifically in the IT industry, the need for Project Managers is significant, especially as projects become more and more complex. Whether it's an ongoing project or a one-time project, the Project manager is in charge of managing resources including people, budget, technology, information, and more, all by infusing leadership, vision, motivation, and inspiration to help the team excel.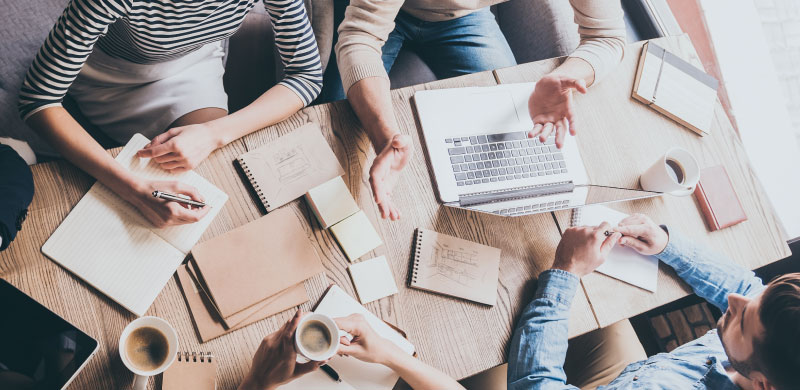 Project Managers are oftentimes considered the gatekeepers of a project as they help ensure accountability, protect the integrity of the project, and remove roadblocks that may be preventing it from moving forward. More than ever, Project Managers are in high demand as their tactical role is focused on execution. What starts as an idea is brought to fruition with the expert help of Project Managers who oversee the entire operation, building a timeline around it and planning the development of each iteration, helping the team achieve milestones and meet deadlines.
The goals of Project Management are typically bundled together in three buckets: risk and issue management, planning and resource scheduling, and scope management. First, risk and issue management deals with discovering risks that may jeopardize a project from an early stage and help mitigate or minimize them as much as possible. Second, planning and resource scheduling can be thought of as the bulk of the operation. Here, the Project Manager builds a timeline for completion, assigns roles and provides accountability, manages the budget, and oversees the day-to-day operational aspects of the project in terms of infrastructure, reports, resources, and more to tie everything together in a cohesive way. Third, scope management is sometimes the most complex bucket of all as it requires a balancing act of all major constraints in terms of budget, quality, and time to optimize the project scope accordingly and ensure the original due date is met. Now, let's take a hard look at Product Management.
What is Product Management
As stated previously, Project and Product Management frequently work closely together, but they carry different responsibilities. A project oversees the delivery of a product, service, or a specific end result. With that thought in mind, Product Management specifically deals with the strategic responsibility of developing a product. Let's go to a deeper level. A product is anything that solves a problem or satisfies a need. After a product is conceived, it moves on to development, and after it's done, it's introduced, marketed, and sold to the world. After it's had a good run, and it no longer solves a problem or satisfies a need, the product is retired from the market.
So, who develops these products? You guessed it, product management teams! In a nutshell, Product Managers have the responsibility of overseeing a product throughout the entire lifecycle, from conception to retirement. Among the top skills that a Product Manager should possess, we can find critical thinking, problem-solving, creativity, time management, strategy building, market research, and the ability to see things for the long haul and not just short term, among other things. In its purest form, Product Management is the organization practice of planning, developing, and selling a product, overseeing all of its life cycles. All in all, Product Management aims to create a valuable product that is designed to meet customer requirements through a specific vision, working side-by-side with sales, marketing, the finance department, and more to ensure goals are met.
What is the difference between Project and Product Management?
Think of Product Management as the area that sets the vision for a product that needs to be built and assigns priority over how requirements need to be met. Enter Project Management as the area that ensures the vision and requirements are met and executed on time and within a specific budget. In essence, Product Managers own the vision for the product throughout the entire lifecycle while Project Managers execute that vision, be it for a product, a service, or a specific end result, and after it's completed, they move on to the next project. The main differences between Project and Product Management are the different responsibilities each one entails.
Product Managers focus on:
Researching customer pain points or a need they wish to satisfy.
Conceiving the idea of a product that can help solve those pain points or needs.
Developing a vision for that product.
Defining the requirements the product needs to address.
Prioritizing each of the requirements, so the product can be developed.
Strategizing the lifecycle of the product.
Managing product releases.
Defining product features.
Building a go-to market strategy.
Assisting with marketing and sales activities of the product.
Evaluating the revenue streams and the overall revenue health in relation to the product.
In stark contrast, Project Managers focus on:
Helping collect project requirements.
Identifying potential project constraints in terms of constraints like time, quality, or budget.
Defining the project scope.
Determining a project timeline by taking a risk assessment and scope approach.
Streamlining the overall execution of the project by helping teams mitigate risks and eliminate roadblocks.
Strategizing the delivery of the project with an orchestrated distribution of resources.
Managing time capacity of the team.
Handling operational aspects of the project like reporting, resource management, status updates, and more.
Leading teams for timely progress.
Helping with problem resolution.
Delivering a value-add project on time and within budget.
The similarity of Project and Product Management
Project Management and Product Management are known to overlap from time to time. Why? They are both tasked with delivering value through a finished product, service, or specific end result. Most organizations have projects where Project Management and Product Management converge, as they both work towards a broader product/project vision. In the IT world, specifically in software development, product managers frequently work with engineering, sales, and marketing as a source of truth for the product, providing expert knowledge about it. On the other hand, Project Managers typically collaborate with engineering, testing, product owners, UX, and other parties that help bring projects to life and fruition.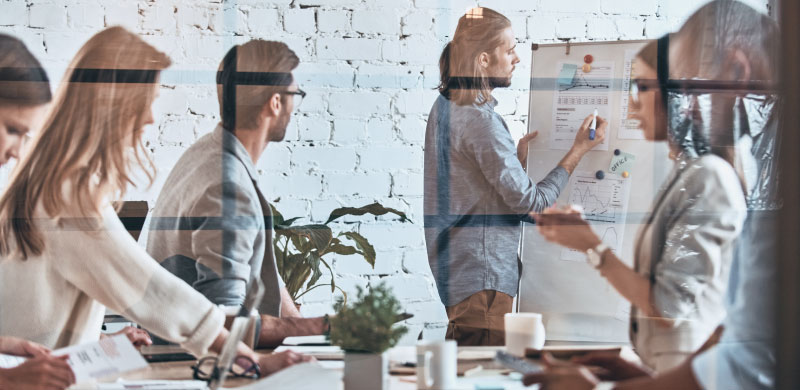 An important area where both practices coalesce is the approach they take to work. Both are very strategic about their goals and employ methodologies to plan, develop, design, and execute, following carefully laid-out principles that make the overall process more effective. Additionally, both areas are focused on optimization. While the Project Manager focuses on making sure the project is delivered on time and within budget in the most efficient way possible, the Product Manager is also tasked with making smart use of resources, distributing money and time wisely throughout the lifecycle of the product.
Conclusion
Both areas are intricately woven into the success of software organizations as they help shape and drive value. As they complement each other, both areas are in charge of responsibilities that are unique to their objectives.
Svitla Systems has expert Project Managers and Product Managers on deck, ready to make your software development endeavors a success. With many years of experience, our expert managers are well-versed across different technologies and methodologies and are always ready to help. If you'd like to learn more about our different models and how you can gain the support of expert professionals in both Project Management and Product Management, reach out to us, so we can help accelerate your goals.
by Svitla Team
September 08, 2021
Let's discuss your project
We look forward to learning more and consulting you about your product idea or helping you find the right solution for an existing project.
Thank you! We will contact very shortly.
Your message is received. Svitla's sales manager of your region will contact you to discuss how we could be helpful.