Svitla Systems' CEO and Founder, Nataliya Anon, Wins a Stevie Award-2022
The Stevie Awards for Women in Business honor women executives, entrepreneurs, employees, and the companies they run worldwide. The Stevie Awards have been hailed as the world's premier business awards. Therefore we are extremely honored to announce that Nataliya Anon, CEO and Founder of Svitla Systems, has been repeatedly recognized as one of the Best Female Entrepreneurs in the Business Services category in the 19th Stevie Awards for Women in Business.

Svitla Systems is the culmination of more than 19 years of hard effort put in by Nataliya, who founded the company with full trust in the talents, skills, and expertise of software professionals worldwide. Her fearless leadership helps us navigate even the most challenging of situations and continue delivering the best custom software development services to our clients.
Throughout 2022, Svitla has evolved into a global software solution company that employs 1000+ professionals from strategic global locations including the US, Canada, Latam, Europe and Asia, and accumulated a vast number of clients, such as such well-known Global Citizen, Amplience, Ingenico, Ancestry, Rainmaker Group, who entrusted their projects to Svitla.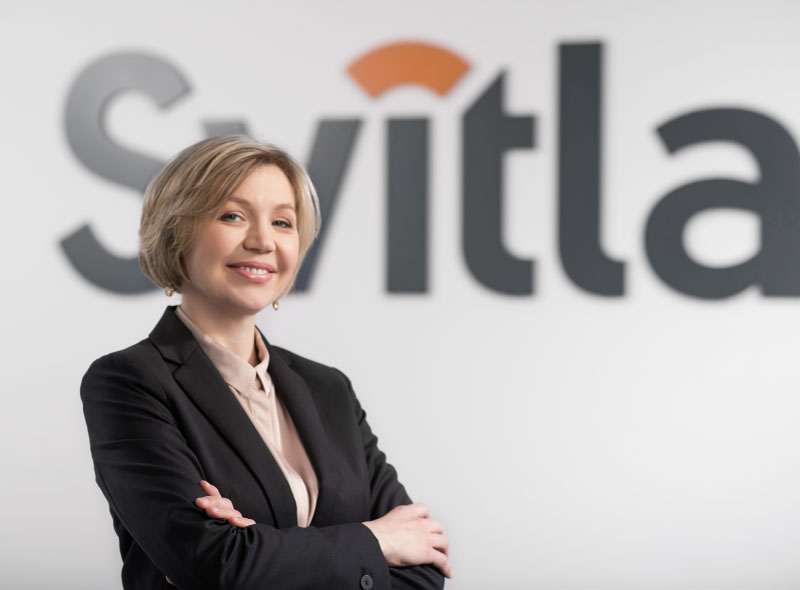 Nataliya Anon, CEO and Founder of Svitla Systems:
"In its 19th year, the Stevie Awards for Women in Business received an outstanding body of nominations from women in organizations of all types in 27 nations. I am delighted to join a spectacular line of business-women recognized by Stevie Awards for their impact on the futures of their careers and their organizations. I heartily congratulate all of this year's winners join the celebration of their achievements."

Details about the Stevie Awards for Women in Business and the list of Finalists in all categories are available at www.StevieAwards.com/Women.
by Svitla Team
November 16, 2022
Related articles
news
Let's discuss your project
We look forward to learning more and consulting you about your product idea or helping you find the right solution for an existing project.
Thank you! We will contact very shortly.
Your message is received. Svitla's sales manager of your region will contact you to discuss how we could be helpful.