Svitla Systems Launches Trauma Brace Android App in Ukraine
Svitla Systems, a global digital solutions provider, is excited to announce its new initiative to bring the Trauma Brace application to Ukrainian Android users, as an extension of Svitla's commitment to leveraging technology to enhance the well-being of war victims.
Trauma Brace, originally developed as an iOS app, has been an effective and accessible tool for supporting individuals dealing with traumatic experiences. It is a comprehensive program that aids in reducing symptoms of trauma, helping civilians and soldiers alike, with a self-help format that includes instructions, tracking, and assistance. Trauma Brace, built on evidence-based techniques, has been recognized for its significant impact in reducing trauma symptoms.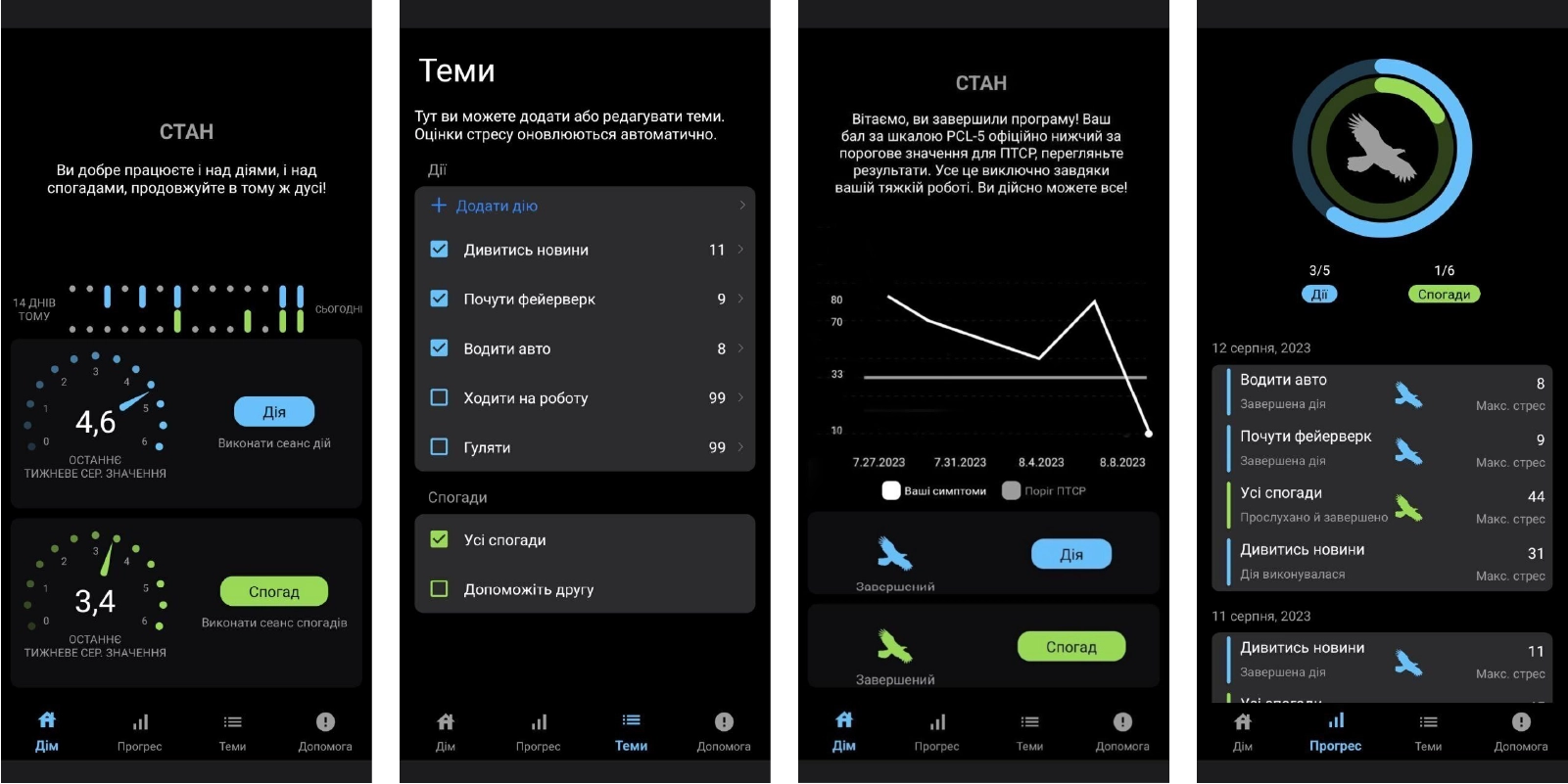 By creating the Android version of Trauma Brace, Svitla aims to make trauma recovery more accessible, extending the benefits of the program to a larger user base. "We believe in the potential of technology to improve lives and contribute to the well-being of individuals," says Nataliya Anon, CEO of Svitla Systems. "Bringing Trauma Brace to Android users in Ukraine aligns perfectly with our vision. We are excited about this project and confident in its positive impact."
Svitla's decision to work on this initiative underscores the company's dedication to creating innovative solutions that serve real-world needs and enhance the quality of life.
We welcome everyone in need to try using the iOS or Android versions of Trauma Brace, review existing exercises, and start a path to better well-being.
About Trauma Brace
Brace is a full, end-to-end program – no therapist or official diagnosis required – for people struggling after a trauma. It typically takes about 9-12 weeks (4-5 sessions per week) for a person to graduate. Brace teaches users the same techniques that have been administered in therapy and studied for decades. These techniques are the "gold standard" for PTSD treatment, and studies have shown that the majority of patients who complete treatment see a significant reduction in symptoms. https://www.traumabrace.com/
Related articles
news
news
Let's discuss your project
We look forward to learning more and consulting you about your product idea or helping you find the right solution for an existing project.
Thank you! We will contact very shortly.
Your message is received. Svitla's sales manager of your region will contact you to discuss how we could be helpful.