Svitla Systems receives two recognitions from the 2020 Global Outsourcing 100
Svitla Systems is pleased with being recognized as an exceptional outsourcing services provider by the 2020 Global Outsourcing 100 List, which is annually awarded by the International Association of Outsourcing Professionals (IAOP®).
The 2020 edition has brought two valuable distinctions for excellent Customer References and the number of Awards & Certifications Svitla Systems has been given in recent years.
Svitla Systems is very proud to join the list of the best providers, and be included in the Top Customer References short-list, the highest rating category. Especially as this recognition has been awarded to our company for 3 years in a row. Positive feedback from our customers has always been our greatest asset, as more than 90% of our clients are our repeat customers! Such a high award is the best acknowledgment of our efforts.
The second distinction, Awards & Certification, is a well-deserved recognition for a number of international certificates (SOC2, ISO 9001:2015 (Corte Madera and Kyiv Head Offices), AWS Select Network Partner, WBE Certification) Svitla has been given, proving the high quality of overall practices concerning the general management and protecting clients' privacy.
IAOP® generates The Best of the Global Outsourcing 100 (GO100) list to recognize the world's best of the best outsourcing service providers. This list includes categories that are essential references for companies that seek new and expanded relationships with the best companies in the industry. With a global approach, the list includes the full spectrum of companies' operations such as Awards&Certifications, Clients reviews, Programs for Innovation, Corporate Social Responsibility initiatives.
***
About Svitla Systems
Established in 2003 and with its main office in Corte Madera, California, Svitla Systems is a proven custom software development and testing provider. Svitla's global operations are built on lasting relationships with some of the world's most prestigious companies. Svitla's wide range of services spans from Web and Mobile development, design, system support and testing, Big Data architecture design, Internet of Things product deployment, consulting, and much more. For more information, visit https://svitla.com/.
About IAOP®
IAOP® is the global association that brings together customers, providers, and advisors in a collaborative, knowledge-based environment that promotes professional and organizational development, recognition, certification, and excellence to improve business service models and outcomes. For more information, visit www.IAOP.org.
by Svitla Team
May 28, 2020
Related articles
news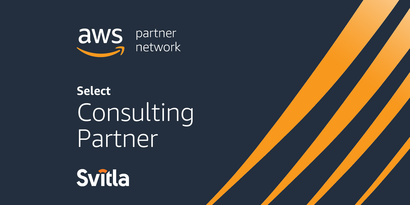 news
Let's discuss your project
We look forward to learning more and consulting you about your product idea or helping you find the right solution for an existing project.
Thank you! We will contact very shortly.
Your message is received. Svitla's sales manager of your region will contact you to discuss how we could be helpful.