Professional Services
Svitla's consultants stand ready to assist your company with developing a technology strategy that aligns technical and business resources.
Professional Services
Svitla's consultants stand ready to assist your company with developing a technology strategy that aligns with technical and business resources. Svitla's Trusted Advisor Network expands the professional services offerings to provide assessments, strategic planning, consulting, and outcome-based engagements for clients to help drive transformation and optimization for business processes. Our consultants have broad experience and expertise in numerous business domains, technologies, and industries and can provide valuable insight to clients looking for a competitive edge in creating speed to value.
Why engage Svitla
Svitla Professionals
Svitla's consultants stand ready to assist your company with developing a technology strategy that aligns technical and business resources.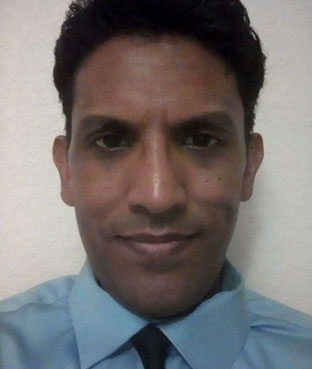 Teebu Philip
IT Business Transformation / IT Operations
Prior to supporting Svitla, Teebu Philip led horizontal technology business functions in the four traditional towers of IT: development, operations, PMO, and governance. Teebu brings a rich and varied wealth of experience having worked in organizations of all sizes from large enterprises to startups. Teebu has practical hands-on experience as well as global management experience with distributed IT Development and Operations teams in the US, Europe, and India.
Teebu has deep knowledge of enterprise architecture, systems integration, SaaS, DevOps, and Cloud Technologies. Teebu has led large enterprise transformation initiatives and startups moving from MVP to MMP to stable operations.
Teebu has a Master's degree in Computer Engineering from Penn State University and a bachelor's degree in Computer Engineering from North Carolina State University.
Verticals:
Technology
Telecom
Transportation
Hosting/Data Center
Horizontals:
CIO / IT
Project Management Office
Change Management Office
Enterprise Governance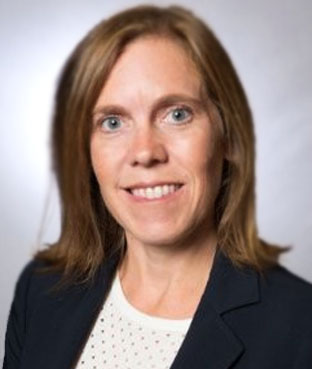 Christine Brick
Business Transformation / Strategy Executive
Prior to supporting Svitla's Trusted Advisor network (STAN) Christine Brick led horizontal technology business functions and had responsibility for the company's IT Strategy, Supply Chain, and Global Sourcing for Zions Bancorporation. Functional responsibilities include: IT Service Management (Incident, Problem, Change, and Release Management), IT Risk Management, IT Asset Management, Disaster Recovery, Change, Software Development Lifecycle, Test Environment Management, Business Process Mapping, Communications and Strategic Planning, Technology Vendor Management, Third Party Risk Management, Enterprise Contracting, Purchasing, Spend Optimization and Process Excellence including Offshore Outsourcing.
Christine has been in the Financial Services industry for over 20 years and led in a variety of capacities at Wells Fargo & Company including Contract Services, Merger & Acquisitions, Technology & Operations Strategic Planning, Operational Risk Management, Chief of Staff to the Chief Information Officer, Data & Analytics, and Strategic Planning & Business Transformation.
Recent areas of focus in the IT space have been developing a cloud strategy, transitioning to Agile, automation adoption. Evaluating outsourced and offshore services and developing transition plans, IT Service Management process and tool implementation, technology risk and regulatory practices, digital transformation, IT talent assessment and pipeline readiness, business process mapping. Christine also has extensive experience building shared services and centers of excellence from initial current state assessment of people, process, and technology to change management and implementation.
Christine served as a founding board member of Wells Fargo India Solutions and served as their US Board Secretary. Christine also served as the Executive Sponsor of Zions Bancorp's Women in Technology Community of Practice. She has contributed to several industry publications in the areas of regulatory oversight and intellectual property rights including overseeing a study and publication developed on the regulatory overlap in the financial services.
She has also been active in bringing STEM education to schools through Hour of Code and mentor programs. Christine obtained her undergraduate degree from the University of Minnesota and her MBA from the University of St. Thomas. She also has a law degree and holds an IT executive leadership certificate from the Berkeley CIO Institute.
Verticals:
Technology
Financial Services
Horizontals:
Executive/Management Consultant
Business Transformation
Change Management
Enterprise Governance
Operational Risk Management
Chief Information Officer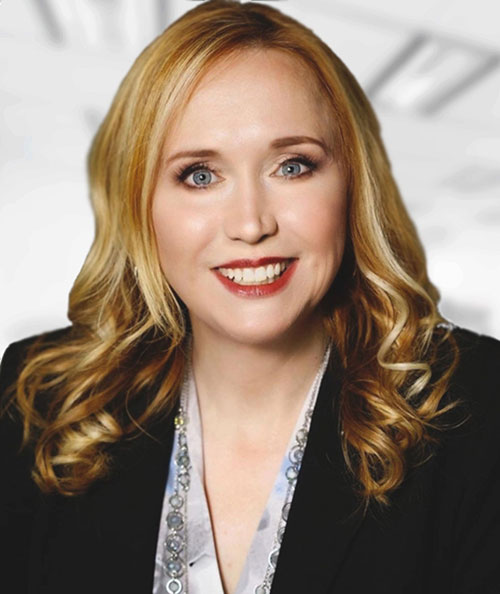 Heather Carnes
HR & Talent Development
Heather brings 15 years of experience in the Human Resources (HR) consulting field and worked in small-to-large companies and Fortune 500 environments. With her servant leadership style, Heather is a trusted adviser to C-Suite executives and Human Resources (HR) teams while planning and managing HR and talent development programs to drive business success. She strategically directs human resources, including talent acquisition and employment, talent development, employee relations, total rewards, and HR compliance & risk management.
Heather gained hands-on experience working as an HR Director, Organizational Development Director, HR Consultant, HR Analyst, Lead Instructional Designer, Training & Development Specialist, and Recruitment Specialist which allow her to successfully manage all aspects of human resources from the day-to-day operations to setting long-term strategic plans aligned to business goals. Heather is currently the Chief HR Officer (CHRO) and Envision HR LLC owner, a human resource consulting firm located in Woodbridge, VA.
Heather is also a highly respected graduate and undergraduate Adjunct HR Management professor at two award-winning online universities. Her pro bono work includes serving on the Board of Directors for 501(c)(3) nonprofit serving the military and veteran community. She is an influencer and HR coach, a respected educator, employee engagement, HR, training, and performance management, expert. She is known for an ability to lead from the front and exemplify a high-performance work ethic in high demand across all industries and organizations.
Heather earned an MS in Human Resource Development from Rochester Institute of Technology (RIT). She maintains both the Senior Professional in Human Resources (SPHR) and the Society for Human Resource Management-Certified Professional (SHRM-CP) certification, demonstrating her mastery in the HR body of knowledge. Heather is a continuous learner earning multiple professional certifications in HRM, including career development, succession planning, competency development, talent management, and instructional design. She is a member of the Society for Human Resource Management (SHRM), NOVA SHRM, and the Association for Talent Development (ATD).
HR Best Practice Signature Qualifications:
HR Management, Talent Acquisition, and Job Analysis
Training/ Instructional Design, Performance Management, Succession Planning, & Career Development
Employee Relations & Employee Engagement
Compensation and Job Evaluation
HR Policy, Risk Management, & Employment Law
Verticals (specific industry):
Public Utilities
Grocery & Retail
Manufacturing
Quick Service Restaurants (QSR)
Higher Education
Nonprofit
Insurance
IT
Horizontals (crosses over industries):
Chief HR Officer (CHRO)
HR Director
HR Manager
HR Consultant
Learning & Development Director
Training & Development Director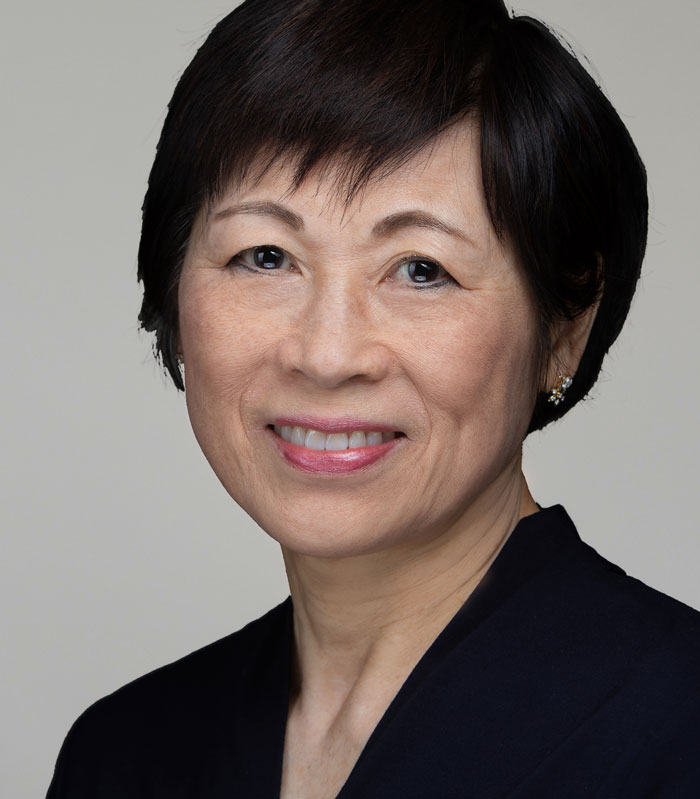 Kimberly Ho Schoelen
Marketing Programs & Communications
Kimberly Ho Schoelen is a Svitla Trusted Advisor Network Associate contributing more than 35 years of marketing programs and communications expertise to clients. Her work focuses on bringing to fruition strategic marketing-related initiatives that contribute to business development and customer satisfaction. She has been the engine behind programs ranging from market and prospect research, marketing collateral development, executive briefings, corporate visibility and branding, trade shows, networking events, leadership/advisory councils, workforce development/skills gap, college recruiting, alumni affairs, and partnership development.
Her B2B marketing career crosses over a range of industries and organization types. Industry experience includes manufacturing, professional services, technology, non-profit, and association. Organization types include Fortune 500 manufacturer, Big 4 professional services, private and closely-held information services technology, venture-backed enterprise SaaS, leadership development non-profit and industrial manufacturing association. Kimberly received her undergraduate degree in politics from Princeton University. She has served in a number of University alumni class, regional and national volunteer leadership roles.
Verticals (specific industry):
Technology
Manufacturing
Professional Services
Horizontals (crosses over industries):
Marketing Communications
Marketing Programs
Human Resources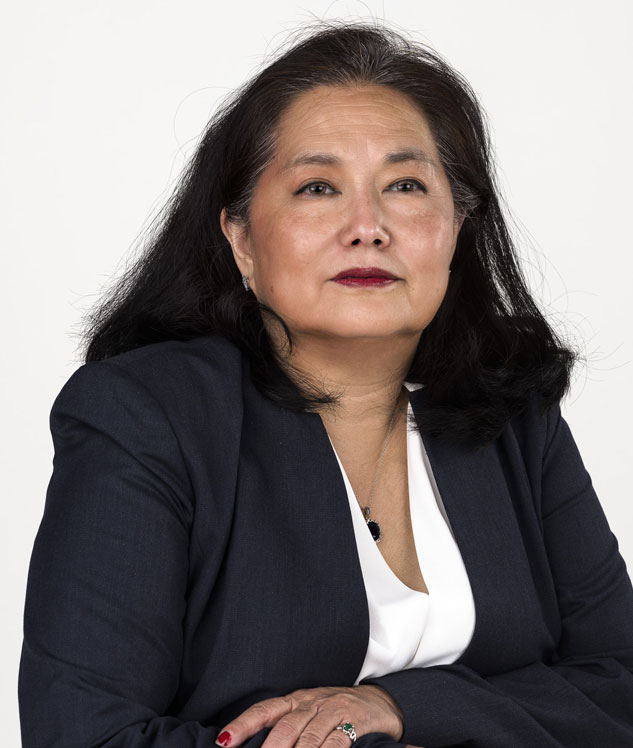 Mayumi Okada
Project/Program Manager
Mayumi Okada's hands-on CTO/CIO leadership is rooted in her extensive product development journey that began with years as a programmer. Since her system products required a network backbone, companies often had the IT department report to her along with Engineering. Her resume includes Fortune 100/500 companies (IBM, Raytheon, Sony, Nortel Networks, Ericsson), diverse set of industries (RFID, Telecom, Healthcare, Utilities, Energy, Web-based, Military, Government, Satellites, Supply Chain, Service) down to small Startups.
Mayumi is a senior executive, big-picture thinker and innovator, who has extensive technical leadership experience including being able to quickly rebooting/realign startups, small companies and mid-size divisions. Have led:
Departmental and enterprise-wide process and/or business improvements
Troubled area & critical project turnarounds, while reducing operating costs
Merger or acquisition staff integration, and group transformation for growth
Crossing the chasm from product prototype development through to its successful market release and maintenance
Teams Management: Effective technical leader and team builder in multi-tier/flat organizations; local, offsite, offshore, multi-site, direct (small-to-60+) or indirect (small-to-500). Consistent out-performance of the team through pacesetting and environment stabilization. Skilled stakeholder negotiator for project buy-in. A strong leader in development, lifecycle & agile execution.
Industry Flexibility: Apply and adapt skills across multiple technologies and industries, from R&D to service; including the supply chain. Industry examples: Telecom, RFID, Healthcare, Energy/Utilities, Web-based, Military, Government, Satellites.
Business Expertise: Strategic and tactical capabilities; consistently improving bottom-line on-time and in-budget; effective process improvement design and implementation; revenue base expansion.
Growth Guidance: Skilled at baseline setting, leading teams to advance products to capture and/or dominate their markets and categories.
Innovative Thinking: Recognized, in highly-competitive Silicon Valley, for innovative, best-in-industry/category designs and solutions. 2011 Winner of the IBM Innovation Award.
Verticals (specific industry):
Product Development/Technology
RFID
Utilities/Energy
Production/Manufacturing
Horizontals (crosses over industries):
Chief Technology Officer/ CIO
Engineering/Process Improvement
Operations/Service
Technical/Management Consultant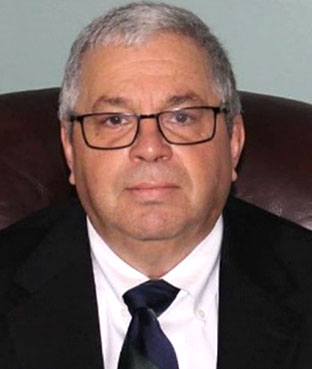 Paul Davis
Business Transformation / Operations management
Paul Davis is the founder and President of JANUS Think LLC, a small business management consulting firm dedicated to assisting small businesses in all aspects of management and operations. Additionally, JANUS Think supports customers in all aspects of Government Contracting. With nearly 40 years of business experience, Paul brings the ability to cut through the fog and get to the root of any business problem. Having been brought into a failing 12-million-dollar contract by BAE Paul was able to make it profitable within eight months. More recently Paul has assisted a client in expanding a business venture and assisted in working through governmental bureaucracy to obtain a business license to allow growth into a new area. Most recently Paul, as an adjunct Professor with the Institute of World Politics, teaches courses in Cyber Terrorism and Cyber Security. Paul was Vice President of Business Development for SecureDAM, helping introduce Cybersecurity Hardware and Software to various government agencies. Paul is also a Senior Research fellow at Soran University in Soran Iraq.
While working in the government Paul worked all aspects of Intelligence including counterintelligence and the IT portion of Supply Chain Risk Management for the US Intelligence Community. Paul, as a member of the Intelligence Community, was heavily involved in standing up and improving US understanding of the Cyberthreat from national and non-traditional entities.
Paul received his undergraduate degree from Kean College of NJ and his MBA from American Military University. Paul served for almost 30 years in the US Army, both active and reserve, stationed in Germany and elsewhere and ending his career with the Joint Staff at the Pentagon working for the J2, the intelligence director for the Joint Staff.
Verticals (Specific Industries):
Manufacturing
Sales
Government
Horizontals (Crosses over industries):
Marketing
Management Consultant
Operations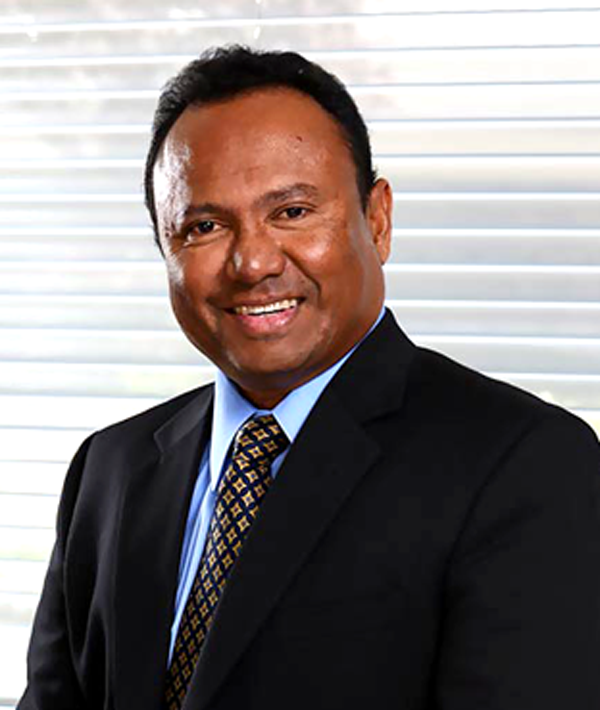 Walt Thinfen
Executive Advisor
Walt Thinfen serves on Svitla's Advisory Board. Walt is the President and CEO of Visioneer (6yrs) where he led the turnaround in 2015 resulting in the sale of the company to a private group in 2020. 15 years as the Chief Information Officer, 16+ years of scaling startups and Fortune 500 companies with a focus in Information Technology, Finance, Sales, Marketing Business development, operations, and global sales expansion. He is actively involved in philanthropic activities, startup community, advising, coaching, and mentoring.
Verticals:
Technology
Consumer electronics
Channel Development
Manufacturing
Telecommunications
Oil & Gas
Horizontals:
President & Chief Executive Officer
Chief Sales Officer
Business Development
Channel Development
Finance
Information Technology
Most proud of:
Turning around a losing business in 2015 to profitability & sold in 2020.
Tenacity & Loyalty during and after the acquisition of Visioneer, Inc.
Inspiring others by being a mentor and sponsoring youth at the City Ministries San Francisco - CA.
My ability to balance work travels & home life where I am a proud dad to a high school, Junior and Freshman while having the support of a loving wife.
Having the courage at age 16 to leave my family in Yap, a tiny island in the south pacific with a population of less than 2500 people to come to attend college in the U.S. - no friends, no family, no money and couldn't speak English.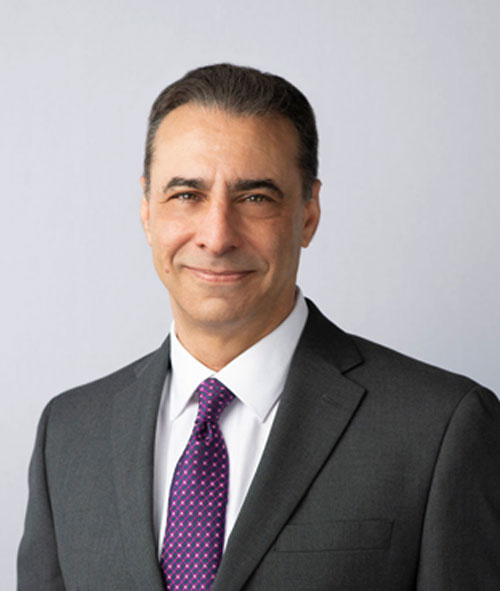 Mike Pearl
Digital Transformation Practice Manager
Mike Pearl focuses his over 20 years of experience toward the deliberate, strategic repositioning of organizations to gain a competitive advantage in the digital economy. He guides decision-makers and key contributors through data-driven, customer-centric frameworks using the seven principles of Digital Business Strategy. His approach begins with identifying where your organization or division sits in the digital landscape. From there, he works with your staff to identify opportunities, unmet needs, and customer pain points, then works with key contributors to develop, test, and implement creative solutions - creating key differentiators and a clear strategic advantage.
Mike Pearl's extensive background as a Strategy Consultant includes working with such companies as Microsoft, NASDAQ, Seagate, NASA, Philip Morris, 3D Robotics, Reynolds Metals, Bell Atlantic, and many small and medium-sized businesses. Mike was also a co-founder and CEO of Gigspan, a Silicon Valley startup.
Mike studied Technology and Psychology at the University of Maryland, has held many technical certifications, and is an Ionology Trained and Certified Digital Transformation Consultant.
Verticals (specific industry):
Technology
Government
Internet
Horizontals (crosses over industries):
Digital Transformation
Executive/Management Consulting
Internet & Social Media Planning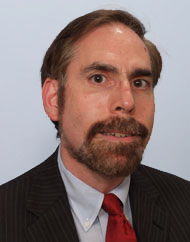 Ethan S. Burger
Legal Consultant and Educator
Ethan S. Burger is an attorney who consults and educates on corporate governance, international financial crime. While in the private practice of law, he participated in numerous due diligence efforts and internal investigations in connection with foreign investments and criminal activity.
While with the Centre for Transnational Crime Prevention (University of Wollongong), he advised the Queensland Police about its asset forfeiture/proceeds of crime program, as well as the New South Wales Police about its anti-money laundering efforts. While with the Transnational Crime and Corruption Center (then at American University), he oversaw a research grant program for the U.S. Justice Department about crime and corruption in Ukraine, and serve as a resource to DoJ's efforts in the region.
He has provided expert advice to clients on fraud connected to privatizations in Hungary. Over the years, he has monitored U.S. federal legislative and regulatory developments and represented clients before government agencies. He has taught about the international law governing cyber-operations at Vilnius University while on a Fulbright Foundation grant, been on the adjunct faculty of several universities, and given lectures and seminars not only in the U.S. and Canada, but Asia, Europe, and South America as well.
He holds an A.B. Magna Cum Laude from Harvard University, and a J.D. Cum Laude from the Georgetown University Law Center.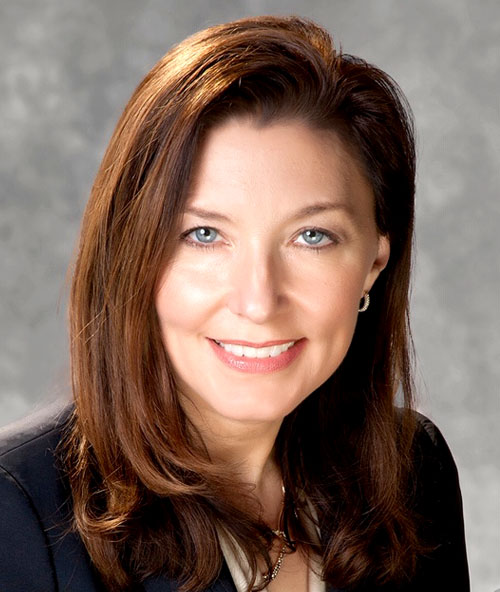 Patti L. Phillips
Cross-Industry Strategy and Transformation Executive
Patti Phillips is a seasoned strategy and transformation executive with extensive experience identifying, designing and leading substantive and complex change in organizations. She has helped companies define and drive market and operational responses to capitalize on times of change including strategic redirection and growth, turnaround and restructuring, corporate development and start-up strategy.
Much of Patti's work has focused on rethinking and optimizing revenue generation and target operating models from the customer (internal and external) point of view. She has extensive experience in large-scale, enterprise-wide change, often helping companies develop a holistic perspective of their ideal transformation agenda and integrating fragmented efforts into a coherent overarching plan. This has demanded an ability to build consensus across multiple teams, creating an environment that bridges the gaps between initiatives, functions and stakeholders. She has frequently directed broad initiative portfolios that have resulted in multimillion-dollar financial impact.
Having led organizations and practices focused on business change, she is dedicated to refining transformation techniques. Her interest is in not only driving point-to-point transitions, but in helping companies become fundamentally innovative and agile, allowing them to sense and respond quickly and effectively to the increasing pace of change.
Patti has worked across a diverse range of industries and disciplines including telecommunications, consumer products, financial services, manufacturing, aerospace, and transportation. She has spanned both strategy and execution positions, holding senior operational leadership roles within several areas including strategy, finance, project and portfolio management, customer experience and HR/L&D.
Patti lives an active lifestyle in Glendale, California with her family. She is actively involved in her community holding board positions for several years in organizations focused on children and families in underserved areas of Los Angeles, and a dedicated contributor to animal welfare organizations.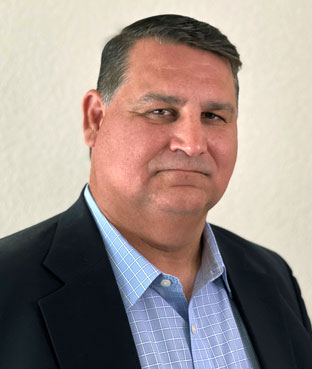 David Popejoy
Senior Technology Consultant for IT and Cloud Strategy
David has served as the Chief Technology Officer at well-known companies. Additionally, he has served as the CIO for major companies. David provides strategic guidance to help businesses migrate to and fully leverage cloud technologies. Experienced in designing and implementing complex cloud-native SaaS platforms. Industry experience includes financial services/fintech, retail, health & wellness, and education.
David can assist or lead the effort to create an architecture and implement it. He has experience with 100% serverless SaaS platforms for financial services firms utilizing microservices on AWS. Platform supported white-label, multitenancy, internationalization, and multiple front-ends. David can ensure that the NIST Cybersecurity Framework will be adhered to and as well compliant with AWS Well-Architected Framework guidelines.
Our process
Our consulting engagements are based on a standard, phased approach and tailored to your specific needs.
Svitla's Standard Consulting Process
Stage 00
Identifying client's needs and objectives
Even before the 'real work' begins, the first step is to fully understand the situation and the desired business outcomes. Our consultants bring a number of quick assessment approaches from their experience and utilize the assessment phase to qualify the business problem and potential solutions for the client.
Stage 01
Gather information
Our consultants facilitate meetings, presentations, and interviews to elicit as much detail as possible about the client and the issue. In addition, details about the client's current capabilities and culture are important inputs to ensure the applicability of our recommendations.
Stage 02
Review
The collected information will be matched with any provided documentation, analyzed for completeness, and validated against the input expected to address the engagement goals. Any gaps will drive additional information gathering to ensure all details are understood before continuing.
Stage 03
Action plan development
A comprehensive strategy or detailed action plan will be developed, as appropriate, to define a path for achieving the desired business outcomes.
Stage 04
Approval
Once the client has reviewed the strategy or action plan, additional discussions will revolve around defining appropriate metrics and milestones so that future performance can be measured and managed.
Stage 05
Report
The complete result of the engagement - action plan or strategy, metrics and milestones - will be provided and presented to the client.
Stage 06
Support
Svitla will be available to review progress and revisit the strategy and plan for the future as the client progresses and as conditions change. Svitla will also share additional opportunities they can be exploited to execute the action plan or implement the strategy.
Ready to start
Within
weeks, we can offer our clients consultants with substantial experience in their technology and industry.
clients throughout North America, Mexico, Europe, and Middle East.
What you get
The Best Consultants
Our consultants have broad experience and expertise in numerous business domains and use of technology to improve business operations, optimize processes, increase automation and engage in increasing digital transformation processes.
Our Broad Expertise
Svitla's consultants will leverage the company's fifteen years of experience delivering hundreds of projects to find the best approach to your issue.
Achieving business outcomes
Our focus on the fundamental business outcomes helps ensure the appropriate and efficient use of people, process and technology to meet your needs.
Continuity of care
The knowledge our consultants gain during engagement can be transferred to our engineers to accelerate subsequent software development effort. Likewise, the consultant can review future projects to ensure they are on track to achieve the originally desired outcome.
Case studies
Hospitality solutions
Value to the client
Prompt settlement of dedicated development teams to work on separate approaches.
Online Marketplace
Value to the client
Svitla team developed and implemented necessary applications that brought service to a new level.
Contact us
Start overcoming your obstacles and achieving the outcomes you need to move your business forward.
Thank you! We will contact very shortly.
Your message is received. Svitla's sales manager of your region will contact you to discuss how we could be helpful.
Looking for a dedicated pool of technical resources for your software development?
Let us assemble an elite team of software engineers, Scrum Masters, and QA specialists just for you.