5 Best Session Replay Tools for Websites
Nowadays, it's all about web and mobile applications. Almost every form of content users consume is either on web browsers or smartphones, and as a result, both mobile and web audiences are reaching millions, and even billions, of sessions per day. For today's article, we'll be focusing on web applications and the five best session replay tools out there that you can leverage, especially in today's climate where there are significant amounts of sessions on a daily basis. These session recording tools help harness feedback as it has become pivotal for information systems teams looking to understand all the problems and bottlenecks present in web or mobile applications. Session Replay Tools are widely used to monitor the correct functioning of web systems, which also rings true for Android and iOS mobile applications.
Settle in, get comfy, and let us walk you through the basic session replay tools out there and how you can put them into practice effectively for website session recording.
What is Session Replay Software
First off, session replay is the ability to replay a visitor's workflow on a web app, mobile app, or website. This form of reproduction can include:
the display of the user's view (output in the browser or on the screen);
user input (user interaction with keyboard and mouse, or screen clicks);
network event logs;
front-end error logs;
console logs.
The goal of session recording software include:
replaying the session to improve the quality of customer service;
helping identify obstacles in conversion processes on websites;
studying the usability of a website;
analyzing customer behavior;
mitigating errors in the system and resolving customer service issues thanks to the fact that all customer journey interactions can be reproduced;
analyzing website fraud.
What is session replay software? Technically speaking, you can implement user session replay software on the front-end by inserting a script into the page of your web or mobile application. The script captures the necessary user actions in the web application without tracking actions in other web applications, and thus, protecting end user information. Next, the script will send data to the back-end of the session replay tool and record information for further analysis and processing. There are many options on how to install a website recording tool into your system.
Another variant of a session replay software technical implementation is the Tag-free server side. These solutions capture all website traffic and replay every visitor interaction. However, it doesn't allow you to see a screen replay and track scrolling and mouse movements. All session replay tools' systems are particularly sensitive to user data protection and comply with GDPR and CCPA requirements, ensuring web systems that don't disclose user data.
Actually user session replay software works as well on mobile devices, such as iOS and Android.
Hotjar
Hotjar is one of the most popular heatmap and session recording tools that also provides other services like feedback and survey systems. As mentioned on their website, "Hotjar is an intuitive, visual way to discover, consolidate, and communicate user needs." The service complements traditional web analytics tools like Google Analytics session replay and gives a clear picture of how users interact with a website. Hotjar helps you study your user's behavior, get feedback, and optimize a website to increase conversions.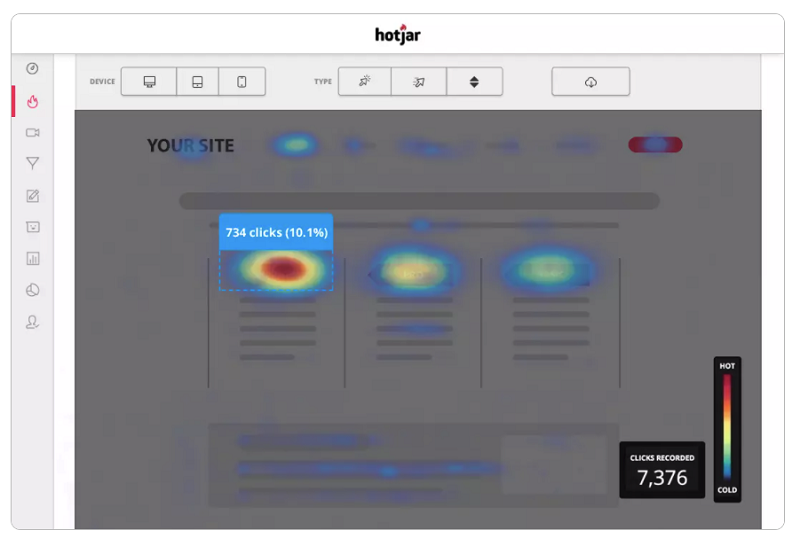 How to replay a session? Simply select a session from the list and watch user behavior on your web page.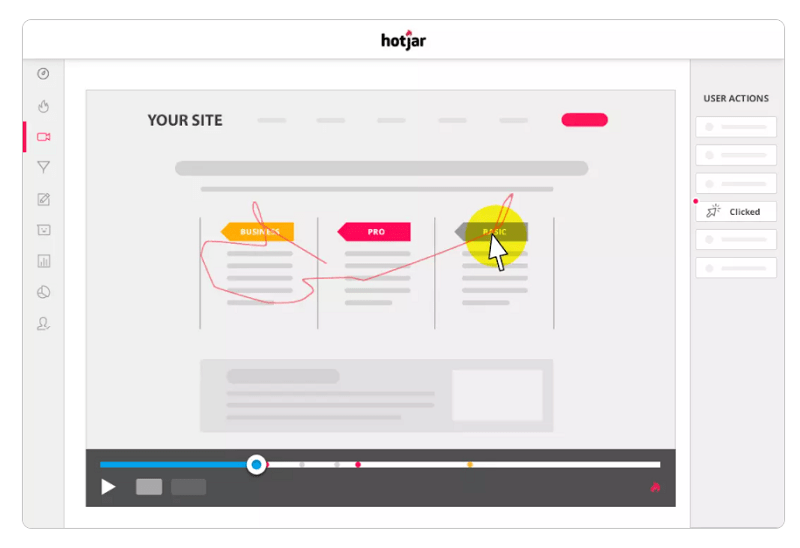 The service fee can vary from $0 to $389 per month. They carry a free plan that allows you to capture up to 1,000 pageviews/heatmap.
MouseFlow
The MouseFlow website explains, "Mouseflow lets you replay the full visitor experience to identify pain points, boost conversions, and optimize your site."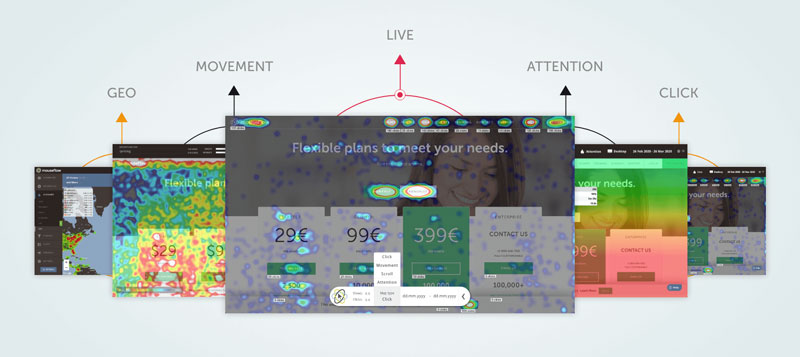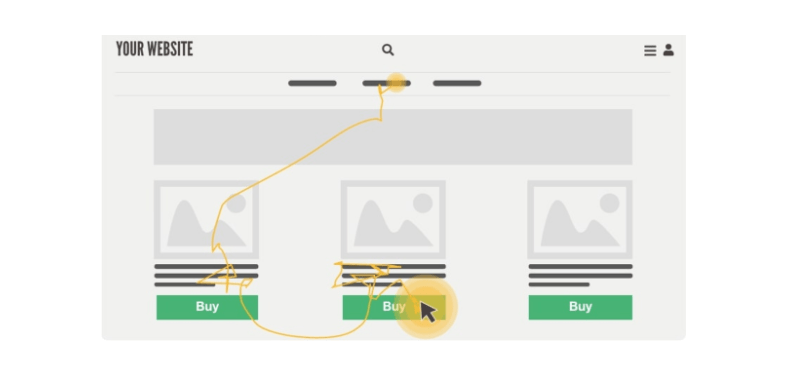 MouseFlow proposes a conversion funnel optimization tool for better UX and higher conversion rates. It allows you to compare visitor journeys to find the most profitable path, channel, referrer, etc.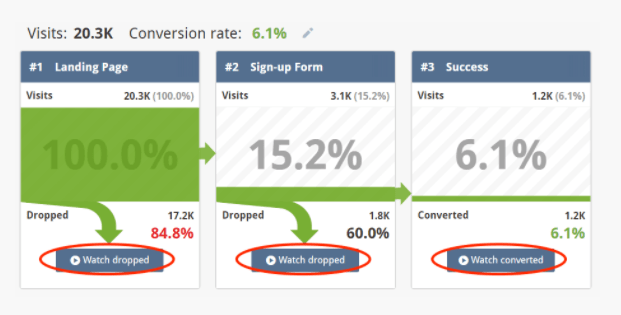 The prices for the MouseFlow service start at €0 and can reach up to €299. The free plan lets you record 500 recordings per month with unlimited pageviews.
FullStory
FullStory is positioned as a digital experience intelligence platform as stated in their website, "A DXI platform combines rich analytics, robust session detail, and collaboration tools to help you answer questions, understand issues, and uncover opportunities—and then put that knowledge to work."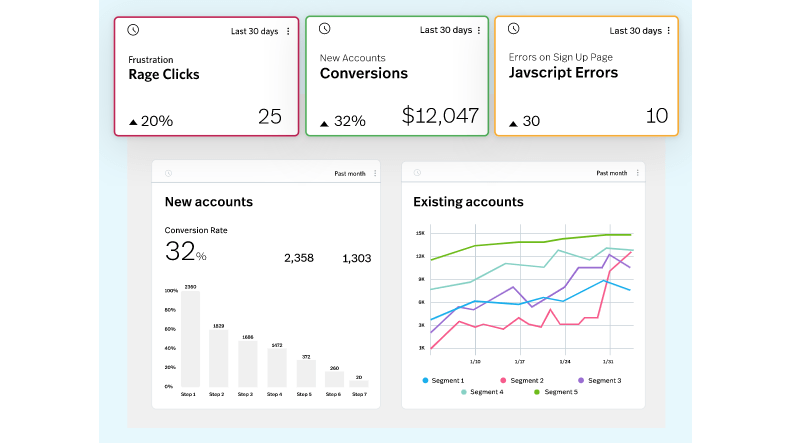 FullStory also provides DXI for mobile devices, including Instant Replay, Replicate Crashes and Errors, Tagless Analytics.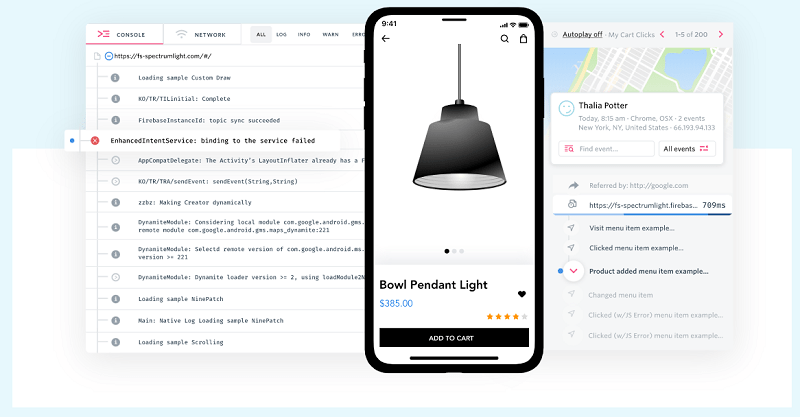 FullStory offers a free plan with 1,000 sessions per month and paid plans for greater capabilities.
Smartlook
Another great session replay tool is Smartlook, which "records users on websites and in mobile apps. With features that allow you to find useful information even in thousands of recordings in no time." Smartlook provides all necessary tools like Recordings, Heatmaps, Events, Funnels, and more. Another great option is an easy-to-use SDK for mobile app session recording.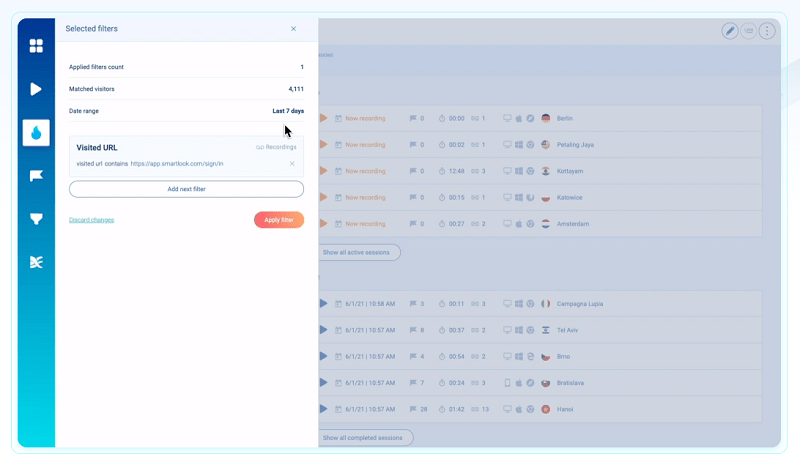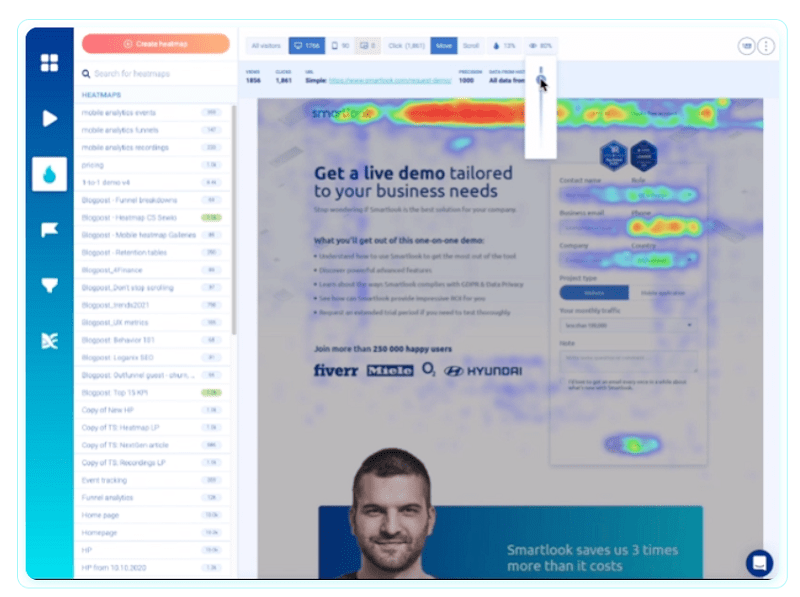 Prices can vary from €0 to €79 for websites and the same for mobile apps.
Inspectlet
A very useful tool we need to mention is Inspectlet. Their motto is "Google Analytics tells you what, Inspectlet tells you why."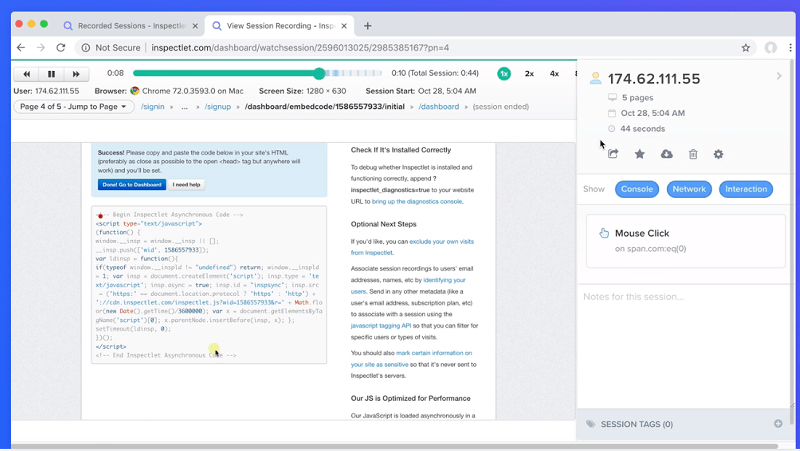 Inspectlet provides very detailed information about each web session.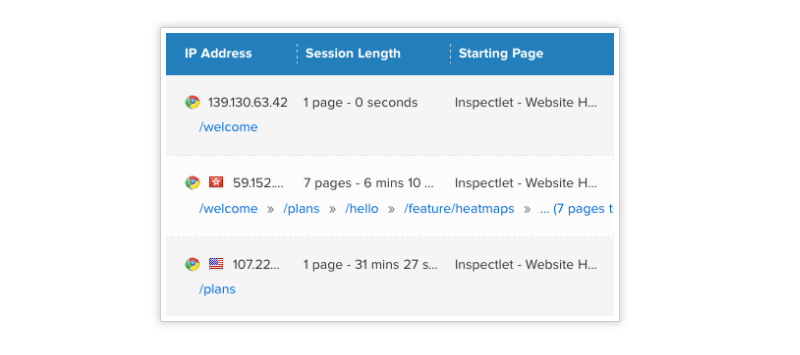 Inspectlet includes Error Logging which allows you to track and monitor all JavaScript errors. Also, it can capture all JavaScript errors and console logs, automatically. Plus, it helps you identify new errors as soon as users see them.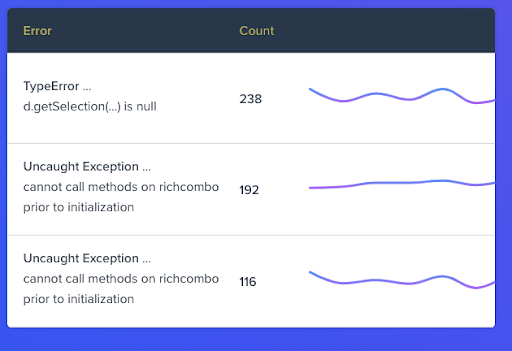 The price for Inspectlet varies from $0 to $499 for Enterprise accounts. The micro $39 plan lets you record 10000 sessions per month.
Conclusion
Session replay tools allow you to have direct feedback from your users. These tools help you build unbiased determinations about the operation of your system, which can range from a small number of sessions to a massive amount of sessions every minute. Luckily, session replay tools are somewhat inexpensive when compared to the value they add. They are easy to install on your website, and you can even operate them from a mobile app.
Svitla Systems provides all kinds of architecture, development, and support services for IT solutions. We can help you set up and configure session replay software quickly and effectively, as our experts are well-versed in their operation. If you need website session recording for your project, please refer to our qualified sales and system engineers. We also work with all types of web programming frameworks and mobile solutions for Android and iOS, including cross-platform development. Whether you need to add to your existing solutions or create a system from scratch, we've got your back. Please reach out to our reps, so we can give you the highest quality and cost-effective solutions.
by Svitla Team
October 08, 2021
Related articles
article
article
Let's discuss your project
We look forward to learning more and consulting you about your product idea or helping you find the right solution for an existing project.
Thank you! We will contact very shortly.
Your message is received. Svitla's sales manager of your region will contact you to discuss how we could be helpful.