AI Programming
Introduction to Artificial Intelligence Programming
Artificial Intelligence (AI) holds a rather special place in today's tech environment. While many have imagined the many shapes and forms it can take in the future, AI is now a reality. The technological advances related to AI are vast and great, with so much more still left to be discovered.
Artificial Intelligence or AI is sometimes called machine learning. Now, you may wonder: how is machine learning different from artificial intelligence? The main purpose of AI is to develop machines or computer systems that show degrees of human intelligence. As defined by Wikipedia, AI research is defined as "the study of intelligent agents: any device that perceives its environment and takes actions that maximize its chance of successfully achieving its goals." Machine learning uses statistical techniques to enable computers to "learn" using data, without having to be explicitly programmed to do so.
AI focuses on some of these human intelligence traits: self-awareness, learning, deduction, decision-making, recognition, reasoning, and more.
There are four majorly recognized types of AI in the field:
Reactive machines: Considered the most basic form of AI since it acts as a direct result of what it sees. It is incapable of storing memories or past experiences. A well-known example of a reactive machine is Deep Blue, IBM's supercomputer that plays chess. In summary, Deep Blue is a machine that is capable of analyzing over 200 million chess moves per second, predicting the moves of its opponent and deciding the optimal one for itself. This exemplifies how the machine perceives the world directing and acts on what it sees.
Limited memory: This type of AI takes past information into account to make informed decisions and execute actions accordingly. An example of this type of AI is self-driving cars as they take speed, direction, traffic, roads, and more, into consideration to decide when to change lanes or avoid hitting a nearby car. This sentient behavior only has enough memory or experiences to make adequate decisions, but it doesn't store every interaction or representation ever experienced like a human brain would.
Theory of mind: This third type of AI is a distinct separation from the previous AI examples. Theory of mind is the next generation of intelligence as it is far more advanced because it understands thoughts and emotions, it deals with feelings, motives, and intentions, and can interact in a social environment. A Theory of mind AI representation has yet to be fully developed.
Self-awareness: The final and most futuristic type of AI where machines are aware of themselves and are conscious. While these types of intelligent artificial beings are far from being created, AI research efforts are made toward comprehending memory, learning, and decision making based on past experiences for these hyper-intelligent and sentient future machines.
Now that you have an understanding of what AI is and its different types, the next step is to dive into Artificial Intelligence Programming languages and framework to build these AI technologies. While there are many languages available for AI Programming, developers must focus on what technology suits their needs. Let's take a look at the available AI Programming Languages.
How to create Artificial Intelligence?
Almost every industry can benefit from Artificial Intelligence Programming. Whether it's a sophisticated bot, a chess game, or a self-driving car, AI is here to blow our minds.
With many tech giants leveraging AI related technology such as deep learning and machine learning, developers can't help but wonder: How to create Artificial Intelligence successfully?
Some of the main components to develop an AI solution involve AI Programming Languages and Artificial Intelligence Tools and Frameworks. Next in this article, we will talk about a few of these AI resources and how they compare to one another.
AI Programming Languages
This is a list of some of the most prominent AI Programming Languages available that answer how to program artificial intelligence and help you decide what is the best programming language for artificial intelligence:
Artificial Intelligence Tools and Frameworks
Next, we detail a compilation of some of the most prominent Artificial Intelligence Tools and Frameworks:
With many more tools and frameworks available, developers need to identify which one suits their AI needs best to make the best use for deep learning and machine learning projects.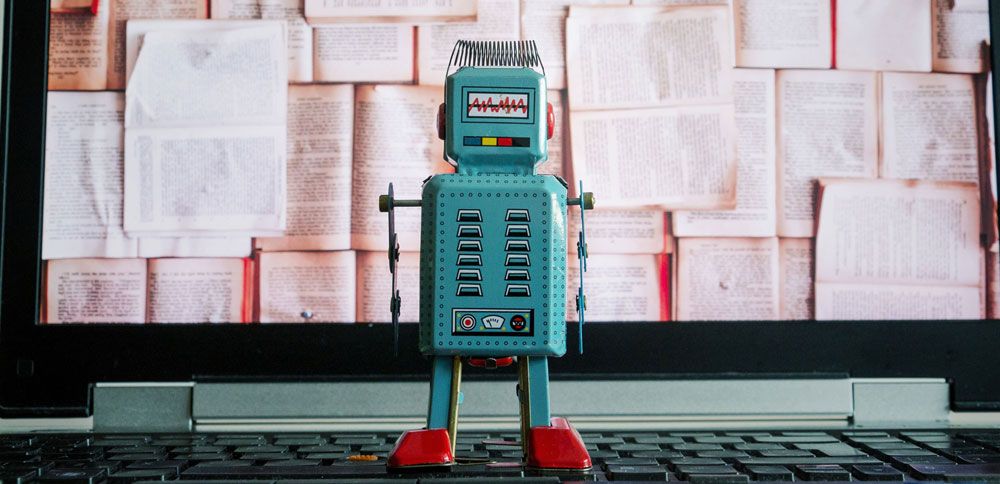 AI Solutions
AI is embedded in some of the most remarkable and everyday solutions out there. Its applications in the world range from Google's AI powered predictions, ridesharing in apps such as Uber and Lyft, AI autopilots for commercial flights, and much more. These AI solutions pave way to future discoverments and the road ahead for AI.
Artificial Intelligence solutions have a profound effect on many fields including gaming, natural language processing, expert systems, vision systems, speech recognition, handwriting recognition, intelligent robots, and more. To understand more about the impact of these AI solutions, we must tally the Artificial Intelligence pros and cons in general.
Artificial Intelligence Pros and Cons
This list includes some of the most notorious artificial intelligence pros and cons:
Pros
Daily tasks: Artificial Intelligence is capable of minimizing human effort when it comes to mundane, everyday tasks. Automated reasoning, learning, and perception are a common trait in agents such as Siri or Alexa that help end users with multiple activities.
Error reduction: computers with artificial intelligence are designed and programmed to avoid mistakes, achieve accuracy, and process data in an error-free method. For example, AI in the aerospace industry is carefully programmed to be completely accurate for high-stake space exploration projects.
Exploration: AI machines are capable of performing tasks that may put humans at risk. Ocean exploration or space exploration projects are prime examples of these exploration tasks.
Increased accuracy: AI technology is embedded with highly capable programming to avoid errors and eliminate human and system inaccuracy.
Medical application: medical research, diagnosis and surgery fields benefit greatly from AI solutions. As previously stated, AI is recognized for its precision and increased accuracy, which is highly beneficial to any medical application.
Continuous, repetitive activities: AI systems are capable of performing continuous, repetitive activities with no need for breaks or rest time.
Cons
High cost: Artificial intelligence is expensive. The cost of research, maintenance and repair grow high as more sophisticated systems are developed.
No creativity: So far, AI machines are unable of developing a creative thought or decision. Instead, it is intelligent enough to take multiple variables and data to deliver the best possible outcome. This loss of creativity hinders AI exploitation to its full extent.
Human unemployment: heavy application AI may reduce the need of human involvement, nearly eliminating the need for human jobs related to the tasks AI machines perform. For example, the displacement of assembly line jobs is decreasing manual labor on a daily basis.
Artificial Intelligence Security and the future of AI programming
AI's impact on society is beneficial so far, which motivates research, development, and investment in many fields to carry on discovering more potential.
This growth also worries researchers and industry experts as many questions about what will happen when an AI system is superior to humans in all cognitive tasks? Important names such as Elon Musk, Bill Gates and Stephen Hawking have been known for their highly-publicized opinions on how worrisome and dangerous AI can be for humanity.
Artificial Intelligence Security and Safety is a big concern when it comes to the future of AI. Because AI has the potential to surpass human intelligence, there is no roadmap to how these hyper-intelligent machines will behave.
Artificial Intelligence Security is of the utmost importance to secure the system's capabilities and to ensure they stay bound to a comfortable limit. The Artificial Intelligence Security field is growing its resources to continue to understand the impact of AI in today's world and the future.
Could a machine ever pass as human? Humanity has been dreaming of a hyper-intelligent machine for some time now and it feels as if the AI community is now closer than ever before.
This pivotal moment comes with a complete realization of what it actually means to be self-aware. Do we know, to a full extent, what it means to be fully aware of oneself? This question is what prevents AI research from moving forward as the question is rather complex.
Conclusion
The future of AI and AI programming is vast and endless in possibilities. And we are here for the ride to see where it leads. Currently, with so many beneficial applications and uses of AI, it is important for businesses to leverage and understand this powerful technology branch.
Svitla Systems offers you a support system of highly-capable and knowledgeable developers to embed your software projects with AI technology. Want to learn more? Reach out to our team of experts who will be happy to assist you!
by Svitla Team
September 03, 2018
Let's discuss your project
We look forward to learning more and consulting you about your product idea or helping you find the right solution for an existing project.
Thank you! We will contact very shortly.
Your message is received. Svitla's sales manager of your region will contact you to discuss how we could be helpful.