Published: March 23, 2023
Updated: October 12, 2023
4 min. read
Best DevOps Conferences 2023
Every year, experts share the latest trends, strategies, and best practices for DevOps at hundreds of events of all sizes around the world. This complete guide to DevOps events is sure to have the right one for you, whether you're looking for a small regional meetup or a huge global summit. Ready for the top DevOps conferences of 2023? Buckle up!
DevOpsDays conference brings together experienced professionals from around the globe to explore how software development, IT operations and their intersection can be improved upon. Regional volunteers organize each event which is comprised of thought-provoking talks submitted through open calls for proposals alongside interactive sessions that delve into topics such as automation, testing security, and culture transformation. Visit their website to see the DevOps conference 2023 list. Furthermore, the DevOpsDays community is standing in support for Ukraine during this difficult time; they are encouraging all its members to extend a helping hand by contributing financially or personally towards those affected by russia recent invasion.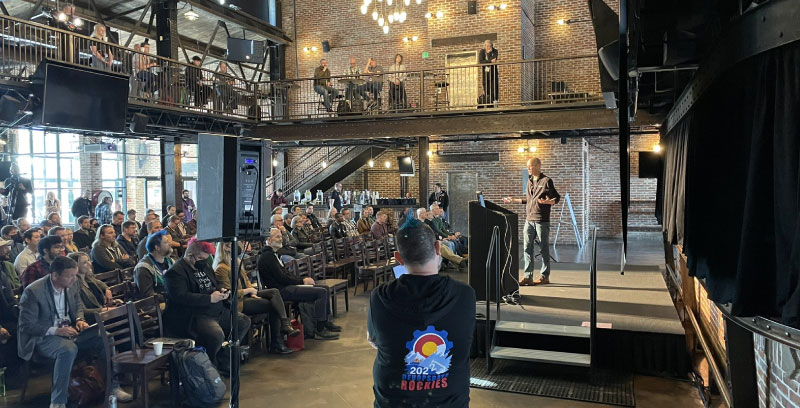 March 22-23, online, free
Devops enterprise summit is the annual go-to event for professionals from all aspects of the DevOps ecosystem - executives, managers, engineers, and designers. You will gain invaluable insight into how to make better decisions while leveraging powerful tools to meet customer expectations faster and with superior quality. Connect with like-minded people across 105 countries during interactive sessions that explore what lies ahead in software development trends – stimulating your curiosity as you learn about innovative solutions. Last year's global summit drew 8000+ registrants worldwide who were thoroughly engaged by 50 inspiring speakers.
March 27-29, online/London, £585 - 2,340
One of the best DevOps events that help to keep up with emerging trends in your field by exploring use cases and implementing best practices. Get key insights from early adopters - via on-site or online events - so you can make thoughtful decisions for yourself. Experience comprehensive assurance that your team is utilizing modern patterns and practices for success in three directions.

Innovators: Green Tech, Rust, WASM, eBPF, Machine Learning @ Edge, Scalable Configuration Management, Infrastructure Unification, Cue Lang.
Early adopters: MLOps, Team Topologies, Staff+ Engineer Path, Service Meshes, Microfrontends, Multicloud Practices, Software Ethics, Feature Engineering, etc.
Early Majority: DevSecOps, DevOps in Practice, Kubernetes Strategies, Observability / Telemetry, Site Reliability Engineering, Chaos Engineering, Operating Microservices, etc.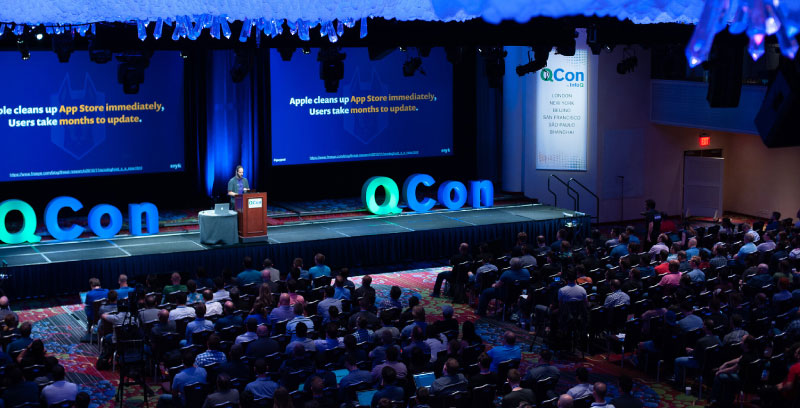 April 4-5, online, $0-179
Get ready for an epic global DevOps experience that Geekle is bringing to you! The upcoming 'DevOps Global Summit'23 will be the ultimate virtual event, featuring leading experts from around the world covering topics such as Architecture Struggles, Automation at Scale, DevOps Profession Guide, Tools to Boost DevOps Performance, Kubernetes, Up & Up to the Cloud and more. Be sure not to miss out on this opportunity to gain knowledge of tools which can boost your DevOps performance – with 20+ speakers hosting a whopping 20 hours' worth of talks and more than 5000 registrations expected.
April 24-27, online/London, £584
This April, DevOpsCon London offers you and all other software industry leaders the unparalleled DevOps event to connect in person or remotely. Over the past two years, they have crafted a hybrid concept that makes it easy for everyone with an interest in DevOps to join in. The program is long announced and includes best-in-class talks about Business & Company Culture, Cloud Platforms & Serverless, Devsecops, Kubernetes Ecosystem, Continuous Delivery & Automation, Microservices & Software Architecture, Observability & Monitoring.
May 23-26, online/Vilnius, €270
For the first time ever, DevDays and DevOps Pro are joining forces in 2023! 2000+ attendees, 130+ speakers, 35+ countries, 6+ tracks, 4 conference days. This unique event will bring together two communities for an unforgettable experience of learning, connecting and exploring. Get access to sessions across both conferences with just one registration – which means double the value! Come explore how to use common patterns within a whole software delivery pipeline while getting insight into key concepts: DevOps Approach, DevOps World Experience, DevOps Tools and DevOps Technologies.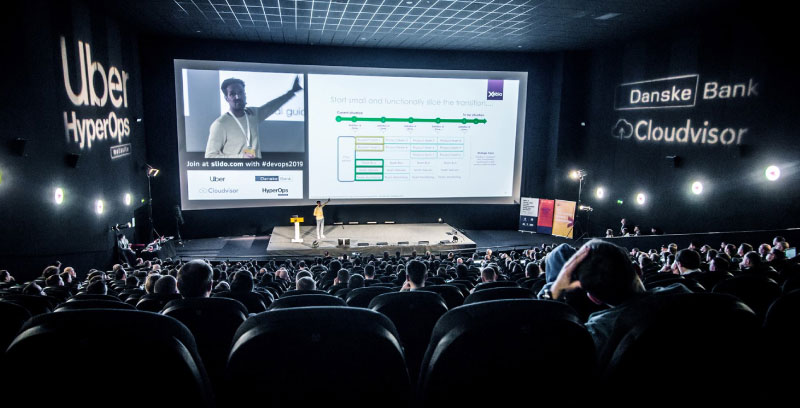 June 8-9, online, free
PlatformCon 2023 is getting to repeat last year's success of 78 talks, 6000 attendees and 70 hours of recordings. This year they dive deep into the technical backbone of developer platforms, exploring solutions to specific problems with tools like Kubernetes, IaC, service catalogs, and GitOps. Conference tracks will include the following:
Stories: real-life enterprise use cases showcasing the platform journey – from initial steps to building it and rolling it out across the engineering organization.
Tech: the technical backbone of developer platforms, explores how platform teams solve specific problems with specific tools – from Kubernetes to IaC, service catalogs and GitOps.
Blueprints: explores tried and true platform blueprints and reference architectures uncovering key design considerations and how to effectively combine tools.
Culture: discusses the cultural aspects of platform engineering, from product management to how it relates to DevOps and SRE.
Impact: C-level perspectives on how their platform impacted key metrics.
Mobile DevOps Summit
November 10, online, free
The first-ever Mobile DevOps Summit is a one-day virtual conference where more than 2,500 mobile developers and business leaders from around the world meet to talk about the unique challenges mobile teams face. At the Summit, there will be more than 100 well-known speakers and more than 80 workshops, fireside chats, customer case studies, and live Q&A sessions with mobile industry leaders.
Fall 2023, online, free
Join a global gathering of DevOps pioneers, professionals, and innovators at DevOps World. Get ready to be inspired by visionary keynotes that'll help you launch your own digital transformation journey! And while there, explore the real-world expertise behind industry solutions like continuous ATO, value stream management, and Jenkins evolution--from stimulating breakout sessions hosted by experts in their fields. Come learn how you can work smarter with modern software delivery for unbeatable customer experiences & business outcomes!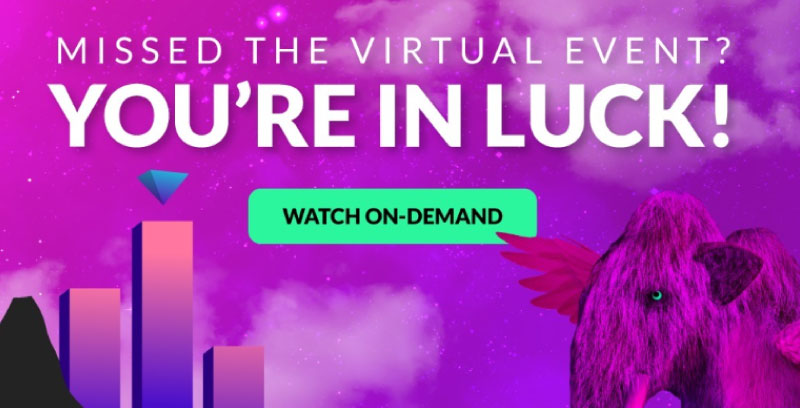 Set up your DevOps conferences 2023 calendar!
Whether you go to a real-life or online DevOps event in 2023, you'll have a lot of options for learning the latest best practices and frameworks for DevOps success. You will be able to build a community of people who use DevOps, which may help you with your own DevOps practices. By going to the DevOps conferences, you'll learn about new development as well as ideas and methods for testing.

If you know of another great DevOps conference that we should add to the list, please let us know by reaching out to us and sharing the conference website URL, name, dates, and location. We really appreciate your contributions!
Related articles
article
article
Let's discuss your project
We look forward to learning more and consulting you about your product idea or helping you find the right solution for an existing project.
Thank you! We will contact very shortly.
Your message is received. Svitla's sales manager of your region will contact you to discuss how we could be helpful.