Published: October 08, 2018
Updated: October 10, 2023
7 min. read
How can Biotech companies benefit from analyzing Big Data?
Big Data and Data Science: transformation and impact on Biotech industry
The biotechnology industry is ruled by data. The explosion of data in the last few years has been critical to the progress of technology and science in biotechnology. In its simplest form, biotech is the science of technology based on biology. It harnesses scientific cellular and biomolecular processes to develop technologies and products with the sole purpose of improving lives and the health of our planet. Over the last decades, humankind has leveraged biotechnology in agriculture, food production, and medicine but it is now inclusive of diverse scientific fields such as genomics, recombinant gene techniques, immunology, drug development, and more.
Biotech industry
In recent years, Big Data analytics in the biotech industry has made the biggest impact in the following areas:
Genomics: Modern genomics relies heavily on Big Data analytics due to the vastness of available information in the field. Big Data has radically changed the industry by making the genomic technology commercially attainable, cost-wise and time-wise.
Drug discovery: The tedious and costly process of drug discovery within the biotech industry is simplified with the help of Big Data analytics which helps pharmaceutical companies analyze collections of millions and millions of compounds to build predictive models for drugs with a higher chance of success.
Agriculture: Environmental conditions change from season to season and from day to day. It is important for farmers to have accurate information to cope responsibly and intelligently with the changing environment. Big Data analytics contributes by analyzing GPS-fed information to implement precision farming. Additionally, analytics is also a significant contributing factor to genetic research to develop GMOs. These engineered crops can be altered more efficiently using data to improve yields and adapt in a fast-paced environment.
These prominent contributions are all made possible with the power of data. Big companies in the biotechnology industry are more and more interested in Big Data technologies to help the biotech ecosystem. Next, we are going to take a look at some Big Data technologies that are shaping the biotech field.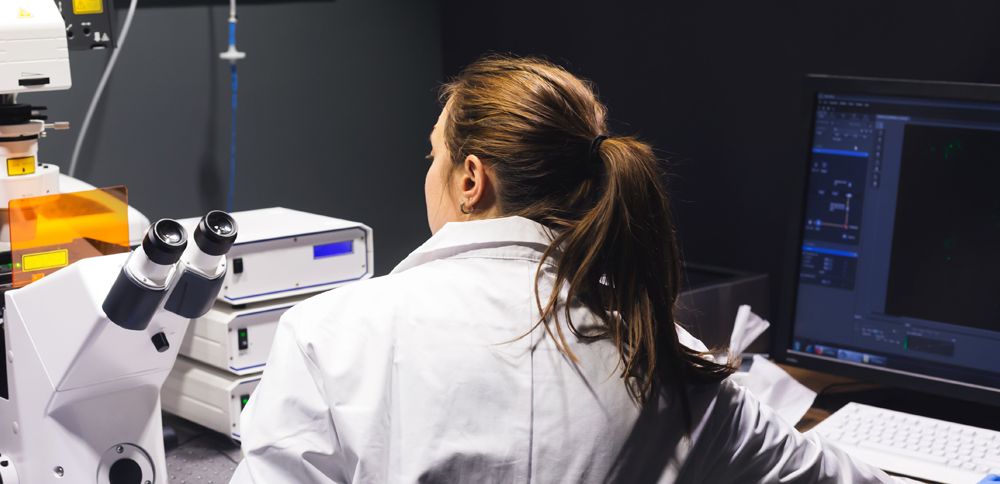 Big Data Technologies
As listed by Forbes, these are the top Big Data technologies to have on your radar:
Predictive analytics: In simple terms, this advanced analytics field makes informed predictions about uncertain future events. It leverages techniques such as data mining, statistics, Machine Learning, modeling, and artificial intelligence to examine data for the best predictions.
NoSQL databases: These databases store and retrieve data that is devised in alternative methods, different than the ones used for relational databases. NoSQL databases are designed and widely used for specific models of data with flexible schemas to create applications.
Search and knowledge discovery: These cognitive technologies analyze, organize, and access structured and unstructured data to provide insights and assistance in creating solutions that offer knowledge.
Stream analytics: This technology provides real-time analytics and insights by processing and analyzing data using continuous queries. It connects to external data sources such as devices, sensors, websites, social media, and other applications to integrate data or to update a database.
In-memory data fabric: In-memory fabric is a more robust approach to in-memory computing since it groups complete collections of in-memory use cases into carefully outlined independent components.
Distributed file stores: This technology hosts a computer network where data is stored and provides high-performance access and processing of data.
Data virtualization: Data management approach to retrieve and manipulate data in real-time and near-real-time without technical details about the data itself such as formatting, physical location, and more.
Data integration: Orchestration and combination of data from diverse sources to develop meaningful and valuable information that supports key decision-making processes.
Data preparation: This technology helps to source, shape, cleanse, and share messy data sets to accelerate its usefulness for analytic purposes.
Data quality: Data must be cleansed and enriched so that it is fit for decision making, operations, and planning.
Additionally, there are two other technologies that are key players in the Big Data ecosystem:

Business intelligence: Set of strategies and technologies to analyze business information data. As defined in Wikipedia, business intelligence provides "historical, current and predictive views of business operations."
Cloud computing: Network of shared computer system resources and high-level services provided over the internet. It enables companies to benefit from a shared pool of remote servers hosted on the cloud to store, manage, and process data rather than a local server or personal computer.
Data Science projects
As the future will be even more connected and knowledge-driven, Big Data and data science are the key players of this transformation in scientific discovery, environmental and biomedical research, and more, via data science projects. Next, we are going to examine the role of Big Data in science and research, and how these elements benefit from one another.
Big Data in science
Science has leveraged data for a long time. However, the overwhelming explosion of data poses a challenge for multiple science fields that rely heavily on data sets from multiple sources. Among the most major science fields that use and benefit from Big Data technologies are e medicine and healthcare sciences, climate sciences, physics, biotechnology, and more.
Big Data in science facilitates informed and intelligent decision-making across organizations. Data-driven decisions promote the organization's profitability, operational efficiency, technological advancements, business performance, growth, research, and much more.
Big Data analysts vs. Data scientists
Big Data analysts are professionals who use f straightforward descriptive statistics, data visualization, and data communication to gain insights for the best decision-making to achieve company goals. While they perform valuable functions, Big Data analysts don't go into the depths of data; this is the role of Data scientists. Data scientists are highly-skilled specialists who are experts in analytics, Machine Learning, data mining, statistics, algorithms, and coding. These professionals are in charge of managing and interpreting data as well as extracting value from data.
Big Data research
Big Data plays a fundamental role in a large number of research activities for academia, industry or government purposes. Big Data research creates value by manipulating and processing large sets of data with software tools and high-performance computing to facilitate swift and precise advances in specific fields.
For example, pharmaceutical giants spend up to 10 years bringing a drug to the market. Investing in Big Data research and data analytics can enhance and accelerate development to bring faster and more satisfactory results to the public.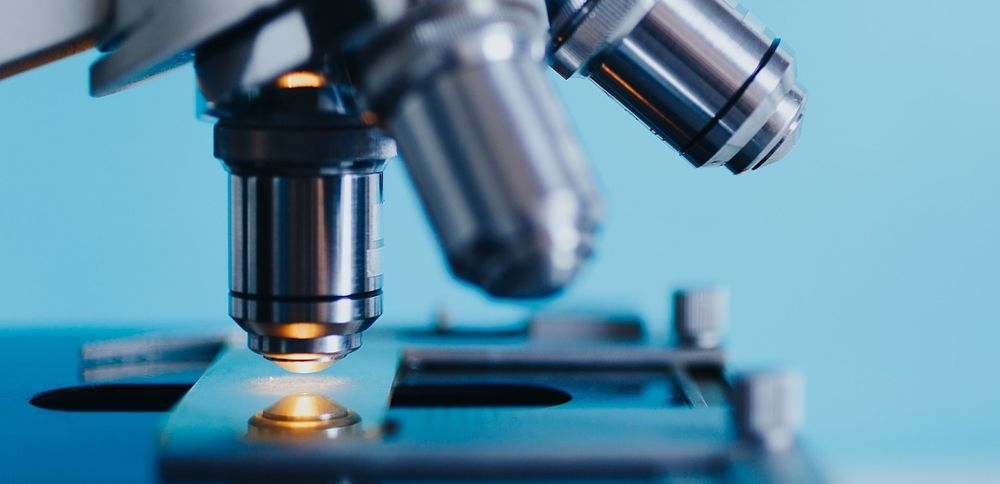 Data Science vs Machine Learning
What is data science? The interdisciplinary field of data science uses "scientific methods, processes, algorithms and systems to obtain knowledge and insights from data in various forms, both structured and unstructured, similar to data mining."
Data science is deeply rooted in statistics, mathematics, and computer science disciplines while incorporating Machine Learning, cluster analysis, data mining, and visualization.
As previously mentioned, data science incorporates Machine Learning into its mix. This is particularly important as both of these fields are pivotal to the development of new applications and technologies which will help shape the future of the multiple industries.
Machine Learning is a computer science field of artificial intelligence that uses statistical data and techniques to automatically learn and improve without being explicitly programmed.
Over the last decade, Machine Learning applications in data science fields have provided the world with multiple applications such as self-driving cars, practical speech recognition, a comprehensive understanding of the human genome, and more. Machine Learning helps automate analytical model building and it is based on the idea that systems are capable of learning from data, identifying patterns and making decisions with minimal human intervention.
In the discussion of data science vs Machine Learning, one must understand that these two areas work seamlessly together rather than being opposing concepts. Since data science is considered an umbrella term for multiple disciplines, including Machine Learning, it is important to recognize the value and focus of each one. The main differentiator between the two is t that data science is the broader multidisciplinary term that encompasses algorithms and statistics, as well as data processing methodologies.
Big Data biology
Biologists are here for the Big Data party. Oftentimes, Big Data biology information is rooted in a wide range of experiments that produce large quantities of information, such as genetic sequences, protein interaction, medical records, and more. This complexity and vastness in data must be adequately interpreted to gain value.
Big Data technologies can help accelerate data analytics, research and manipulation to deliver data-driven results in the biology field. While it's important that biology scientists have a certain degree of computing knowledge, it's equally important to recognize that these tools must be accessible and friendly to the less tech-savvy researchers. It's in everyone's interest that Big Data software tools are easy to deploy. Harnessing the capabilities of data analysis tools is crucial in Big Data biology in an increasingly interconnected, growing biology landscape.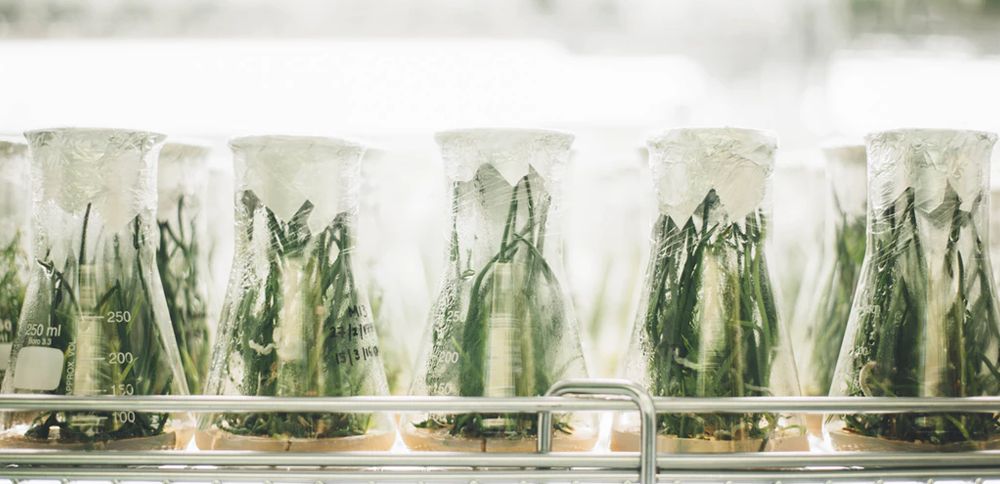 Biomedical data science
Biomedical data science is the interdisciplinary field that focuses on biological research and clinical investigation driven by biomedical data. Biomedical data science conducts research to seek effective uses of biomedical data and information, for scientific purposes, problem-solving, and decision-making to improve human health.
Biomedical data science is constantly expanding, so it is s important to advance computing and communication in biomedicine to help generate, store, retrieve, and share valuable biomedical data.
Big Data solutions for business purposes
As stated previously, the future is data-driven. Biotechnology is revolutionized by the use of Big Data. s an example, we are going to describe the application of Big Data in the BiotechnologicalCompany case study.
Client was in dire need of techniques and tools to transform raw data into meaningful and valuable information for business analysis purposes. As a solution, Svitla Systems provided a highly-skilled team of Big Data developers and experts to provide Big Data solutions on a long-term basis. The Svitla team of skilled professionals implemented a leading business intelligence and analytics platform, QlikView, to analyze and manipulate data. This solution brought numerous benefits including an up-to-date solution which enables interactive queries and reports, automated reports based on large amounts of data, a new set of features, a higher level of performance, and scalability.
Future of Big Data in Biotech and how society benefits from it
The biotechnology industry is abuzz with the many contributions Big Data has to offer to the field. From groundbreaking applications to the refinement of existing processes, biotech is looking at Big Data as their ticket to the future.
Big Data helps technology advance and develop faster. From genomics to biomedicine, modern Big Data and its technologies enable mastering the complexities of large amounts of data or data sources to find answers to key questions that used to be thought of as unsolvable in the biotech industry.
Big Data is also transforming the research and development fields of biotechnology in terms of pharmaceutical discoveries and the healthcare industry. This adds even more fuel to the excitement around Big Data for future applications in biotechnology.

Let's discuss your project
We look forward to learning more and consulting you about your product idea or helping you find the right solution for an existing project.
Thank you! We will contact very shortly.
Your message is received. Svitla's sales manager of your region will contact you to discuss how we could be helpful.