Property Management Systems
Overview
The up-and-booming property industry is hungry for solutions that help property managers track asset activity in their real estate portfolio.
The bright solution to this inescapable truth is property management software.
What is a PMS system?
Property management software (PMS) systems help managers control every aspect involved in managing a property such as attracting new occupants, advertising properties, collecting payments, providing maintenance, and more.
These operational aspects help build and give shape to a premium experience for end customers, whether they are hotel guests, rental tenants, or real estate occupants.
In essence, the hospitality industry relies heavily on the customer/tenant experiences. These experiences pave the way for the lifecycle and how successful it is with customers.
Ultimately, guests and tenants want a seamless experience delivered with little effort, quick response time, availability, and comfort.
While the vast majority of property management solutions have a common ground when it comes to functionalities, there are many options in the market that help businesses tailor and customize features that are specific to their needs.
The selection of the right PMS integration technology is crucial for the day-to-day activities and for long-term experiences in the property industry.
There are different types of properties that can be managed by property management key systems such as commercial, residential, student housing, hotels, and more. Next, we will provide details of a property management software comparison between some of these systems.
Hotel Management Systems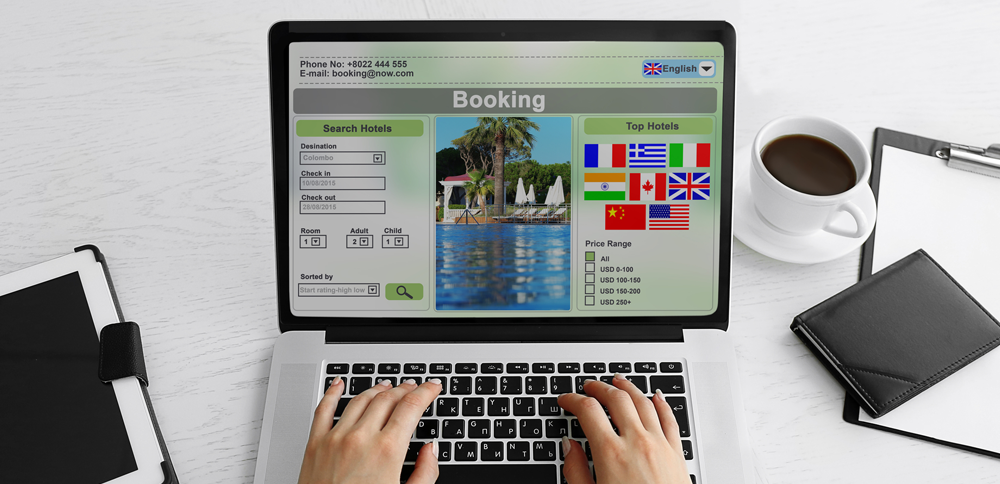 Property Management Software controls, monitors, and oversees all types of properties in general. The Hotel Management System (HMS) is a complementary solution that is tailored to manage the vast majority of hotel operations.
The hotel industry benefits greatly from using hotel management systems that journey alongside the guest from the time they book a room up until the completion of their stay.
These are the main areas covered in a robust HMS:
Bookings. Managing the hotel reservation system across multiple distribution channels can be a daunting task, but with the proper hotel management system in place, it becomes an automated task that is easy to control and manage. Nowadays, clients book hotel rooms almost exclusively online. These direct bookings are the essential source of hotel revenue, which is why businesses look to maximize their earnings with a smart property system that integrates an online engine with a central reservation system, which also reduces the chance of overbooking.
Website and online presence. A hotel management system is as powerful as the online reach of your brand. The hotel management software helps businesses build a simple, appealing, and intuitive user interface that motivates guests to easily book a reservation via a hotel reservation system, with a hassle-free experience.
Administrative tasks. The hotel management system's technology allows businesses to dramatically reduce the time spent on trivial administrative tasks. This way, time is focused on high-value activities. As the old saying goes, time is money, and the industry's fast paced market demands the automation of as many tasks as possible.
Customer relationships. Customers want the full package: an outstanding service or product with a superb experience. These ingredients lay the foundation for an improved relationship and rapport with customers, which is achieved by a hotel's smart property system.
Feedback management. Hotel Management Systems provide a comprehensive feedback management system that captures guest feedback that can be used across multiple platforms such as mobile apps, website, online surveys, and more. Feedback is used as the basis for analysis throughout the booking, stay, and post-stay experience. This analysis helps hotels create actionable insights that can amend and improve the guest experience.
Revenue strategy. A rich hotel management system provides functionalities to develop and manage a revenue strategy. Businesses benefit from employing cutting-edge pricing tools embedded in the system.
Growth. With the right hotel management system in place, managers gain actionable insights and employ hotel management software features that help generate growth strategies to attract more customers, expand the target market, scale channel distribution systems, and much more.
It's noteworthy to mention that Motel Management systems cover these same areas, but on a smaller scale, as the volume of needs and requirements is less complex than it is with hotels.
Commercial Property Management Software
As previously stated, property management systems are at the heart of operational efficiency and outstanding guest experiences. Commercial property management software systems target specific needs while tailoring to the individualities of each guest.
Real-estate companies oftentimes carry large portfolios of properties and housing units, and it becomes a necessity to manage them in an efficient and clever way.
Selecting the right commercial property management software solution is critical for owners and general managers. Although the pool of options is large, a focused vetting process is certainly required.
There's a great variety of cloud-based software tools that offer support to multifamily, single family, student housing, condos, and commercial property management software.
For example, the student housing property management software lets owners track multiple occupant leases, collect rent, arrange property inspections, file for scheduled maintenance tasks, and many more tasks.
These systems exemplify how the right PMS can work specifically to match your needs, regardless of the market niche you're in.
Property Cloud Solutions
As innovation barrels ahead, hotels must find creative ways to communicate with guests and make their booking and staying experience a pleasurable one.
Cloud PMS software solutions include features and functionalities in the cloud that offer a fully automated guest journey for its customers. Guests want an easy and intuitive booking method that enables them to book and communicate with the hotel effectively. The increasingly interconnected world calls for availability. Hotels must be available in more ways than one: over the phone, online website, mobile applications, social media platforms, and more.
Cloud Hotel PMS systems help to provide a seamless service to guests because of the complete set of tools it offers, which include:
Front desk system. It's the interactive face of the hotel. It helps manage bookings, housekeeping, reservations, invoices, communications, and more. To put it simply, it encompasses all the services you would usually handle in the reception area of a hotel without having to physically be there.
Channel manager. This online manager is in charge of different distribution channels where the hotel is advertised to ensure consistency across multiple platforms in terms of room availability and rates. It syncs all information to provide a smooth experience for guests in their preferred channel.
Booking engine. A powerful hotel booking engine that handles direct sales is called direct bookings. This centralized hotel booking engine enables guests to securely book the room of their preference directly on the hotel's website (including its mobile app) or a travel metasearch engine website, without fees or a middleman. This tool drives direct revenue into the hotel's stream by transforming the website into an intuitive booking engine. All bookings made through the engine are synchronized in the PMS system to help control rates, room availability, discounts, and audiences across all hotel channels. With this tool, the guest is equipped to safely pay their room, add hotel amenity packages to their reservation, and self-check-in with ease.
Payments. The system offers a hotel revenue management system to secure and accept payments online. It provides a simple and secure interface to track, manage, and analyze payments.
Among the many benefits of a cloud-based solution, hotels prefer and should move towards these kinds of systems to have a greater control over the following aspects of the business:
Access: Cloud-based systems don't need to be physically installed as they are ready and available directly on the hotel's servers, and can be accessed easily via login credentials on a website. They are designed to move with the business and to work with any operating system. It also eliminates the need for additional hardware or on-premise servers.
Data. All the hotel's data is available in the cloud, where it is ready for download and analysis, using the latest technology to protect and secure data.
In essence, Cloud Hotel Management solutions offer a ramp up in productivity, efficiency, security, growth, and cost-effectiveness. The centralization of operating activities in a cloud-based solution helps hotels vastly and places a premium on guest experience.
For example, the Oracle Hospitality OPERA Cloud Services solution is a platform that offers hotels a comprehensive set of capabilities that help provide a great guest experience and a more efficient management of the hotel's operational tasks.
The OPERA property management system software is a next-generation platform that is both cloud-based and mobile-enabled. It contains all the core property management solutions in a flexible, secure, and scalable fashion, delivering benefits far superior to on-premise tools.
PMS Integration
PMS systems serve as the front desk and central hub of a hotel's operations. To maximize its resources and stay competitive, hotels must integrate and join forces with external systems and modules.
Real-time PMS integration converges and synchronizes core processes and systems in order to automate the hotel's operational activities and minimize manual efforts.
Modern hotel cloud software is designed with system integration in mind, making it easier to streamline operations from external systems that tailor to a hotel's specific needs. This growing, seamless integration reduces complexity and costs, which were a big constraint for system integration not so many years ago.
A great example of system integration is Hetras, which is a formidable PMS system that is designed with the mobile and cloud computing eras in mind, by placing its highest value in data security and accessibility.
The Hetras solutions offer an integrated channel manager, payment processing, online/mobile compatibility, cloud-based capability, and it's certified as compliant with the Payment Card Industry Data Security Standard (PCI DSS).
With this context, Hetras had the inherent need to improve the onboarding process for new clients, increase efficiency in the reporting engine, and provide an intuitive interface for end-user.
PMS can be added by a great number of additional services to make life easier. For example, some platforms enable hoteliers at all technical skill levels to drive revenue and direct bookings by engaging guests before, during, and after the stay.
The range of such products varies from marketing automation and CRM solutions to reputation management platforms to measure and optimize online reviews.
Integration of a PMS from the start can be painful and complex, but by partnering with Svitla Systems, you will be able to see results in a short period of time, with the help of an outstanding team of specialists who deliver value.
Conclusion
Regardless of how fast the market shifts, connection, and extraordinary experiences are the chief elements of the property industry.
These high-value elements also serve as the inspiration and incentive to shape the future of the industry towards innovative solutions that dynamically propel PMS systems and users to grow and evolve.
In essence, property management software systems can be your worthy ally to bring your business to the next level by offering guests and end-users a highly-connected interface to your business, which results in far more enjoyable experiences.
Svitla Systems helps you navigate and integrate PMS solutions to your hotel systems, in a seamless and smooth design.
Join the movement and take your business to the next level with the right property management software system integration.
Want more information or help in integrating the right PMS solution to your hotel system? Contact the Svitla team of experts - we're here for you!
by Svitla Team
August 14, 2018
Let's discuss your project
We look forward to learning more and consulting you about your product idea or helping you find the right solution for an existing project.
Thank you! We will contact very shortly.
Your message is received. Svitla's sales manager of your region will contact you to discuss how we could be helpful.