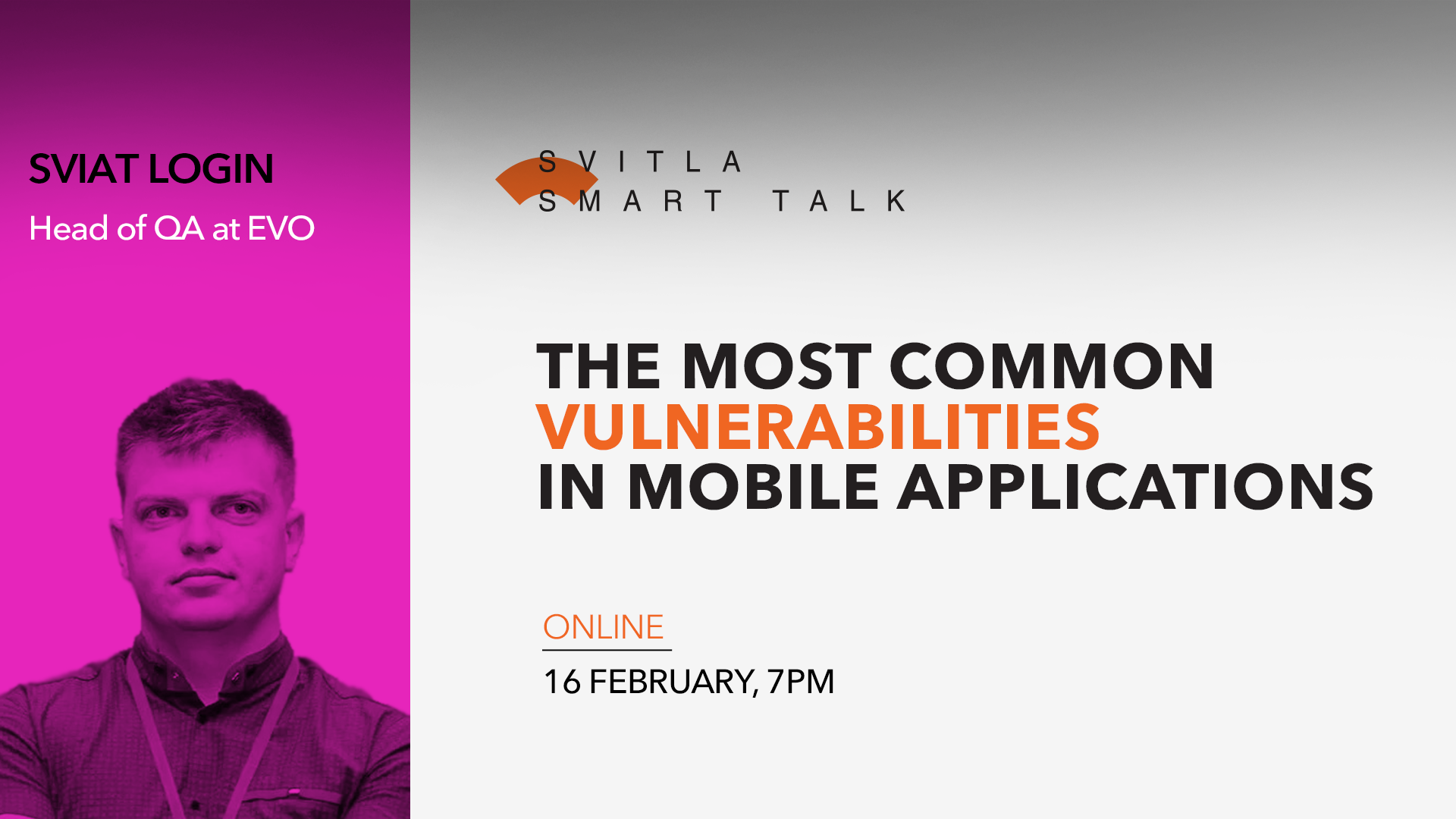 Svitla Smart Talk: The Most Common Vulnerabilities In Mobile Applications
Every day, the demand for web application security audits is growing more and more, as hacking, in turn, becomes a daily routine in IT. At the same time, testing for vulnerabilities in mobile applications is somewhat forgotten under the misconception that mobile apps don't have as many vulnerabilities, but unfortunately, that's just not the case as they have their unique set of critical vulnerabilities that can be easily exploited.
In our upcoming Svitla Smart Talk, Sviat Login will talk about this important subject, providing his expertise and unique take on the most common vulnerabilities found in mobile applications. Be sure to join us on February 16th.
Speaker
Sviat Login - Head of QA at EVO with +8 years of testing experience and +5 years of testing for Web vulnerabilities. Speaker.
Event Details
Date: February 16, 2022, at 7 PM
Duration: 90 minutes (1-hour lecture and a 30-minute Q&A session)
Level: Middle/Senior
All other details will be sent after registration.
Registration is free and mandatory.
by Svitla Team
January 24, 2022