The Guide to Nearshore Software Development in Mexico, Costa Rica, and Argentina
In recent years, Latin America has become one of the most popular destinations for nearshore development due to its proximity to the US and EU, skilled labor pools, competitive cost structures, and favorable business environments. Many countries in LATAM, Mexico, Costa Rica, and Argentina have become leading nearshore destinations for US and EU-based companies, thanks to their strong cultural affinity with the US, favorable time zones, and bilingual talent.
Svitla Systems has been operating in LATAM for over six years, starting with a development center in Mexico, the centers in Costa Rica and Argentina followed in 2021 and 2022. In this overview, we share our vast expertise, sitting down with Jorge Valadez, Executive VP of Sales and Operations in Latin America, and Alanis Fallas, Director of Human Resources in Costa Rica & Argentina.
We will outline the strategic points of view on how nearshore software development in Mexico, Costa Rica, and Argentina is helping companies achieve their growth objectives and gain a competitive advantage in global marketplaces.
Join us to learn how nearshore software development in LATAM is disrupting the way companies outsource mission-critical software development projects with great success.
Nearshore Outsourcing: LATAM Market Overview
Boasting a robust ecosystem of startups, tech hubs, and incubators, Latin America has emerged as a hotbed of innovation, exhibiting a wealth of expertise in emerging technologies such as Artificial Intelligence, blockchain, and IoT. Numerous companies, including IBM, Microsoft, AstraZeneca, HP, Intel, Procter & Gamble, Johnson & Johnson, and General Motors, to name a few, are leveraging local nearshore development services. IBM, for example, has established several regional development centers in Mexico and Costa Rica.
As a result, the IT market in LATAM has experienced strong growth and, according to a report by the Latin American and Caribbean Economic System (SELA), is projected to reach $189 billion by 2025.
With respect to local talent, Mexico, the largest of the three countries, boasts a vibrant IT industry with over half a million professionals, a significant percentage of whom hold degrees in computer science, engineering, or related fields. Many more possess postgraduate qualifications. Costa Rica and Argentina also have promising IT markets, with approximately 25,000 and 100,000 IT professionals. Known for their robust education systems, these countries produce professionals proficient in software development, particularly in Java, .NET, and Python, as well as data science.
"LATAM offers a large pool of skilled IT professionals fluent in English, with experience working with clients in North America and Europe across various industries, such as finance, healthcare, telecommunications, retail, and more. This diversity enables them to understand and adapt to clients' specific needs from different sectors," Jorge remarks.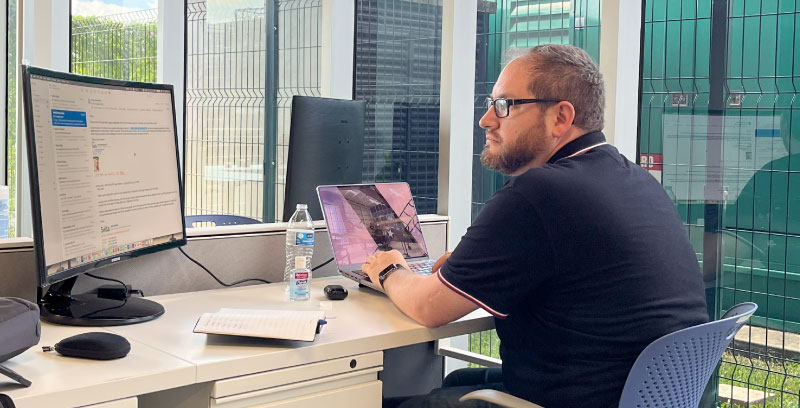 The LATAM skilled labor force also has a strong presence in cybersecurity, data analysis, and AI, among other areas. Jorge continues, "In Argentina, we've found a wealth of talent in the Data Science field, catering directly to the needs of our FinTech clients. In Costa Rica, we've identified strong resources in automated QA, positioning Svitla uniquely to serve our e-commerce clientele. In Mexico, we encounter highly specialized professionals in frontend development across key technologies like Angular, React, Ruby on Rails, and more."
Continued investment in training and upskilling has fostered a high standard of professional qualifications and technical expertise. Government policies in all three countries encourage the study of IT-related subjects and the development of the tech industry.
Annually, Mexico produces more than 130,000 engineering graduates, bolstering its impressive roster of over 700,000 developers. In fact, Mexico stands out in Latin America with the highest rate of engineering graduates, with a significant 25% of all tertiary degrees being STEM-related. This showcases Mexico's tech workforce's exceptional quality and capability, making it an excellent location to source top-tier software development talent. Costa Rica commits 14% of the government budget to elementary, high school, and post-high school education. Argentina secured the 22nd position in the worldwide data science skills ranking, featuring technologies like Python, SQL, R, TensorFlow, Cloud APIs, NLP, and other related skills.
What Makes Nearshore Software Development in Mexico, Costa Rica, and Argentina Successful
Svitla Systems' centers in Mexico, Costa Rica, and Argentina represent roughly 25% of the entire company, making those Delivery Centers strategic hubs for tactical clients. Here is why many companies prefer LATAM locations to others.
Cultural and time zone proximity: For companies seeking a nearshore development team in LATAM, the advantages are clear. They will be working with individuals in a similar time zone who share a cultural background, facilitating communication and minimizing misunderstandings. This ensures that projects are completed on time and through smooth development processes.
The ease of travel: Choosing nearshore software development in Mexico and Costa Rica also presents notable travel benefits for US-based businesses. Their close geographical proximity to the U.S. allows for easy, often direct flights, making in-person meetings and site visits more feasible and less time-consuming than more distant outsourcing locations. The ease of travel strengthens the connection between teams, promoting improved collaboration and understanding.
Cost savings: Mexico, Costa Rica, and Argentina often offer cost savings compared to employing a domestic development team. Companies in these LATAM regions typically offer lower labor costs, ensuring competitive pricing while maintaining high-quality output.
Effective communication: Engaging a nearshore development team in LATAM ensures clear and efficient communication between team members. According to the EF English Proficiency Index, Costa Rica ranks #37 globally and #2 in LATAM, Argentina ranks #30 globally and #1 in LATAM, and Mexico ranks #88 globally and #19 in LATAM for English proficiency.
Reduced risks: Nearshore development in LATAM makes oversight and control over the development process more accessible for clients, reducing the risk of project delays or misunderstandings. Considering major outsourcing destinations outside LATAM, companies often grapple with significant time zone differences.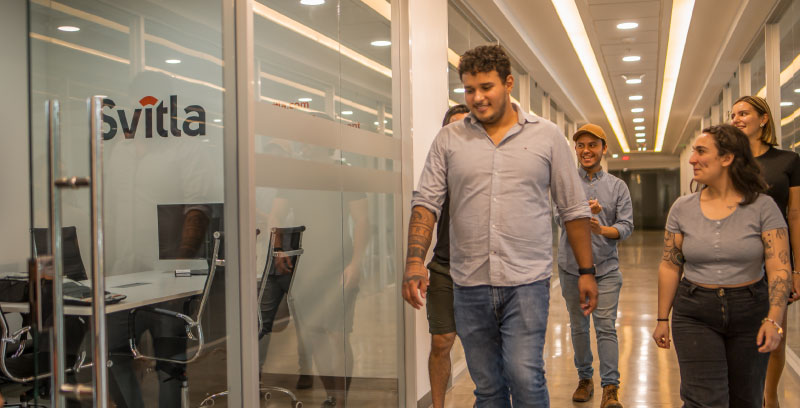 For instance, the 13-hour time difference between the USA and China or India can adversely impact the scheduling and availability of US tech companies. Conversely, IT nearshoring firms in Latin America provide a valuable advantage, with just a two to three-hour time difference from any US location.
Thus, outsourcing to Latin America eliminates the need for extended response times and scheduling meetings at inconvenient hours, enabling more straightforward communication and collaboration with team leads, account managers, and other team members.
Case in Point

Jorge and Alanis provide a recent customer story illustrating the success of nearshore development in LATAM, wherein Svitla played a significant role in the client's growth and overall success. The client, a startup specializing in marketing analytics with ambitious growth goals, partnered with Svitla to extend their software development teams.
"By providing requested consultancy and assembling a strategic development team experienced in Ruby on Rails, QA, frontend, and DevOps, the client was able to advance their project to such a significant and positive point that they were acquired by a larger group, enabling them to grow and expand their portfolio of services," Jorge clarifies.
"Svitla's engagement models and unique pool of resources enabled the client to develop their product further and ultimately sell their company favorably. The partnership with Svitla has been so successful that the client named Svitla Systems their priority vendor, stating they intend to grow exclusively with Svitla,"Alanis continues.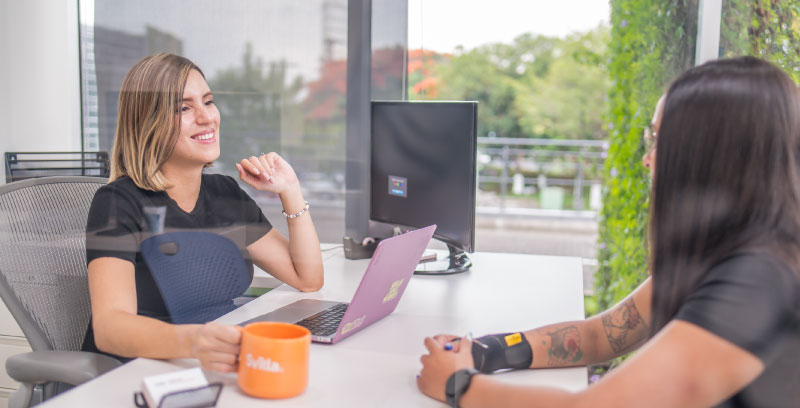 "In fact, many US customers trust Svitla Systems Latam Teams, for instance, we work with the world's largest traveling platform, which works on 50+ markets across the globe and helps over 500 million travelers each month to browse reviews and opinions of accommodations, restaurants, experiences, airlines, and cruises. Our proficient Security Team is working on bolstering system reliability and security for our client."
"Our services encompassed the formation of a Security Operations Center (SOC) team to identify potential threats and create a 24/7 monitoring system to detect breaches. Moreover, we integrated industry-best practices to safeguard against external intrusions. This is just one example, but of course, our services are spread across many industries and services."

How Does Svitla Systems Ensure Stellar Hiring and Adaptational Processes?
As part of Svitla's global hiring process, the LATAM region has implemented the Practice Leads program, where the company hand-picks individuals who excel in specific technologies like Cloud, DevOps, Data Analytics, Mobile, Frontend, Backend, Full-stack, and many more.
With a footprint of over 95% senior engineers, there's a large pool to choose Practice Leads from who are strong communicators and have a passion for helping others. As mentioned, Practice Leads possess highly technical knowledge of specific technology families and set the delivery quality across various projects.
"Practice Leads help conduct technical interviews to screen candidates via coding challenges and other exercises that help assess their capabilities," shares Jorge. "Once the Practice Lead approves, the candidate is moved to the client interview. If hired, the candidate is then introduced to their "tribe" so they can collectively share best practices, tips, and tricks related to the technology they specialize in,"Jorge concludes.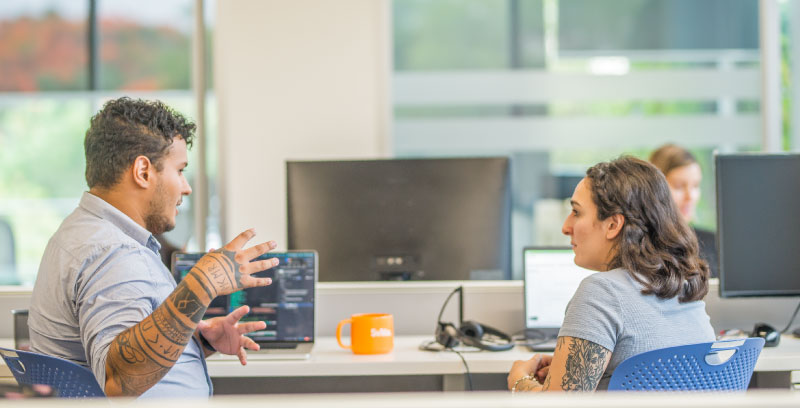 Going the extra mile, HR makes an effort to call candidates or share videos prepared to help candidates prepare for their interviews.
"For me, it's really important to help candidates and reach out to them personally to make sure they feel valued,"shares Jorge."I think candidates feel more at ease, and it creates better rapport for us to continue talking about their experience."
"We have a stellar hiring process to ensure we're hiring highly-qualified developers," specifies Alanis."Not only do we focus on ensuring the candidate is a strong technology fit, but also a cultural fit. Additionally, we focus on hiring employees with outstanding English levels to ensure communication will flow smoothly with our clients."
As seen in recent years, development teams typically work remotely. They are managed by the client's or provider's Project Manager, who coordinates the team's work and ensures that the project is delivered on time and within budget.
"To ensure customer satisfaction, we track the success of each individual through 15-30-90-day client probes. We gather feedback from the clients as well, to gauge their satisfaction with a specific team or individual and take immediate action as necessary,"says Jorge.
Nearshore development teams typically use Agile methodologies, such as Scrum or Kanban, which provide a framework for collaboration, feedback, and iteration. We recommend this article if you want to learn more about collaboration formats in small, medium, or large complex projects.
As detailed by Jorge, the company recently embraced Slack as its primary communication channel, allowing everyone to be in contact seamlessly.
"Years ago, we used a variety of more complex tools that weren't as effective," Jorge shares. "Now that we've implemented Slack, we see a clear improvement in our communication. For instance, we have specific project channels where teams talk on a regular basis. Additionally, Slack's connectivity allows us to work with external client team channels, making it easy to communicate constantly with the stakeholders. Also, Slack now provides video conferencing tools which we leverage on a regular basis,"Jorge concludes.
We Take Care Of Your Teams
Given the region's importance, Svitla Systems' leadership team has implemented various programs and initiatives to help maintain a strong company culture that continuously nurtures employees.
Alanis shares some of the ways Svitla Systems fosters a supportive and enriching environment for its team members. "At Svitla, we place a strong emphasis on personal and professional growth. We encourage our teammates to excel in their respective fields by covering the expenses of various certifications, like AWS, Azure, or Salesforce,"she explains."In addition, we also cover the costs of Udemy courses and regularly hold tech webinars on a variety of topics across multiple technologies."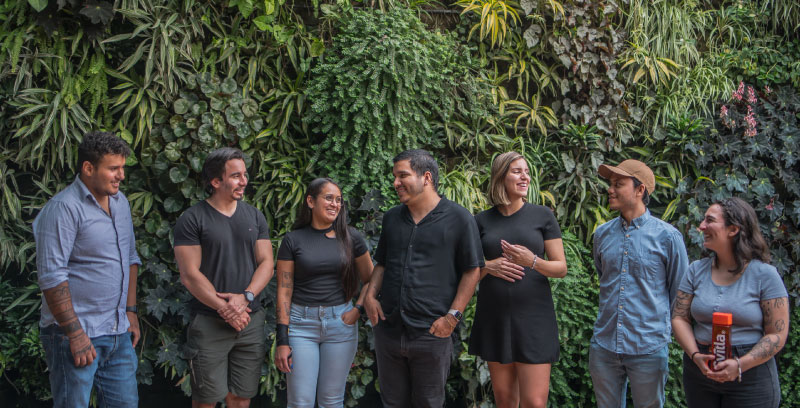 "Maintaining open communication lines is key to our work culture. As part of our standard operating procedure, we hold regular monthly one-on-one meetings with our employees to assess stress levels, growth opportunities, management relationships, learning paths, and more. We value every team member's input; each feedback piece is documented and fed into a database. We extract insights from this information to make improvements to our working conditions and benefits packages."
Finally, Alanis highlights the importance of team bonding, "Svitla teams regularly get together for various offline and online activities, such as 'Fancy Fridays' or 'Mate Breaks.' These activities foster a welcoming and caring attitude among all our teams, contributing to a positive and collaborative work environment."
Protecting Data Security and Intellectual Property in LATAM
Svitla has an approved NDA by the US, Mexico, and Costa Rica legal entities that ensures all employees respect the boundaries of protecting a client's and Svitla's data integrity. Overall, the NDA is designed to protect the client, Svitla, and the local entity in which the company is located. Additionally, Svitla Systems enforces a no-compete clause securing that employees cannot share information of any kind outside of the scope of the client relationship.
Svitla Systems is also SOC 2 compliant as an additional layer of security across all their LATAM facilities. For instance, individuals can only access Svitla Systems buildings if they register or use a company-issued badge. Other measures include Microsoft Intune, a robust software layer for antivirus protection, asset management, and more.
Lastly, whenever an employee exits Svitla Systems, the company requests that the former employee sign a certificate of destruction, ensuring the former employee does not hold any copy of any information related to the client or the company.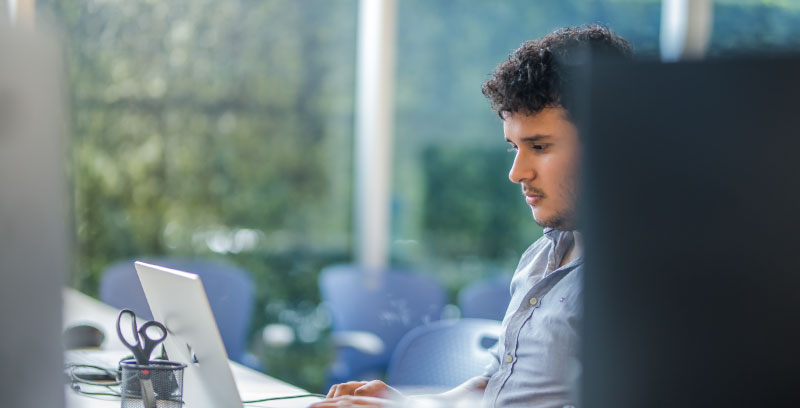 Nearshoring Software Development in LATAM the Right Way
Nearshore software development is a strategic outsourcing approach that benefits businesses seeking to expand their capabilities, optimize operations, and maintain a competitive edge. Furthermore, nearshore development enhances flexibility, reduces communication barriers, and promotes better collaboration, fostering innovation and long-term success.
By collaborating with a reliable nearshore provider like Svitla Systems in LATAM or any other strategic region, companies can access a talent pool of nearshore developers with the technical skills, domain expertise, and cultural compatibility necessary for delivering high-quality software solutions on time and within budget.
Should you want to learn how we can start collaborating, we welcome you to contact our experts, who will be happy to discuss our diverse engagement models and service offerings in depth.
by Svitla Team
June 26, 2023
Related articles
news
article
article
Let's discuss your project
We look forward to learning more and consulting you about your product idea or helping you find the right solution for an existing project.
Thank you! We will contact very shortly.
Your message is received. Svitla's sales manager of your region will contact you to discuss how we could be helpful.