DATA SCIENTIST/ANALYST
July 05, 2019
1 position
DATA SCIENTIST/ANALYST
location
any city, Ukraine
Svitla Systems Inc. is looking for Data Scientist/Analyst for a full-time position in Ukraine. Our customer is a leader in gaming industry. First release has attracted over 24 million players in Early Access, along with Series A funding from investors in companies such as Facebook, Dropbox and Supercell.
About Svitla:
Svitla Systems is a proven custom software development company and testing provider. We deliver unparalleled value to our clients, who rely on our expertise in managed team extension and build-to-order software applications.
Our main office is in the heart of Silicon Valley - with sales and development offices throughout the US, Mexico, and Europe (Ukraine, Poland and Germany).
Our mission is to build a business that is not only profitable but also contributes to the well-being of our employees and their families, improves our communities, and makes a lasting difference in the world.
Responsibilities:
Understand the day-to-day issues that our business faces, which can be better understood with data
Build solutions for but not limited to customer segmentation and targeting, propensity modelling, churn modelling, lifetime value estimation, forecasting, recommendation systems, modelling response to incentives, and price optimization
Structure experiments and build mathematical models to identify game optimizations points which will help game developers improve player experience
Provide testing techniques and methodologies in order to assess the impact and effectiveness of business initiatives.
Ad-hoc analysis of game data and market behaviour of the mobile game industry
Develop clear visualizations to convey complicated data in a straightforward fashion
Requirements:
Bachelor's or Master's degree in Statistics or Applied Mathematics or equivalent experience
Excellent understanding of machine learning techniques and algorithms, such as k-NN, Naive Bayes, SVM, Decision Forests, etc.
Excellent applied statistics skills, such as distributions, statistical testing, regression, etc.
Experience with common data science toolkits, such as R, Weka, NumPy, MatLab.
High levels of emotional intelligence with the ability to build a strong rapport with a variety of stakeholder
Strong experience in one of these would be advantageous
An expert in SQL and RDBMS concepts, including experience in working with large data sets Good scripting and programming skills using languages like
Java, Scala, Python, R or Perl.
What we love about Svitla Systems:
Flexible working day start & stop times.
English classes, professional and personal trainings, conferences and webinars.
Competitive compensation, including equity options with regular performance-based salary and career development reviews.
Medical Insurance (health, dental), employee assistance program.
Personal time off: paid vacation and holidays. Work hard, play hard, right?
We're very fast-paced, hard-working, and love to have fun! Our cool co-workers play soccer, poker, go skiing, biking, hiking, and so much more.
We have tasty birthday cakes, lunch bunch and subsidized drinks and snacks, funny celebrations, team outings and unforgettable corporate events.
We are always happy to meet the newbie colleagues and their new ideas.
If you are interested in our vacancy, please send your CV. We will be happy to see you in our friendly team :)
Why hesitate? Apply now
Thank you for applying for this job position
Your application is received. We will contact you shortly if your resume is a perfect fit for our company.
Or let's meet in person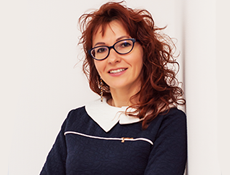 Iryna Grigoryeva
Recruiter